Rumbling Thundersnow Covers Parts Of Buffalo In 10-Inch Snow Blanket [Watch]
Buffalo, New York, was blitzed by a 3-inch-per-hour snowfall and thundersnow, Thursday night as a historical lake-effect storm came down on the region, to be in effect till Sunday.
At least 6 inches of snow had covered Buffalo by 10 p.m. ET, the National Weather Service said. 24 inches of snow was already recorded in an Oswego County town by that time, NWS reported. It has been predicted that the city will be pummeled by 6 feet of snow by the time the storm moves away.
It was predicted that Thursday night into Friday, and then Saturday into Saturday night, the city would experience the worst conditions. Beginning at 4 p.m. Thursday, all commercial traffic was banned along a 132-mile stretch of the New York State Thruway from Rochester, New York, to the Pennsylvania border, NYPost reported.
Erie County's executive, Mark Poloncarz, announced, "Due to the imminent storm, a State of Emergency has been declared for Erie County. A Driving Ban will be in effect for ALL of Erie County as of 9 PM. Only those authorized for emergency travel are to drive. We will reevaluate the location of the Driving Ban tomorrow morning."
Residents managed to capture the surreal thundersnow – a thunderstorm that brings snow along with thunder, instead of rain – a phenomenon that is relatively rare, but most common in the Great Lakes region of the U.S. during winters.
Weather channel's reporter Charles Peek shared a video he captured of the thunder and flashes of lightning.
Southeast of downtown Buffalo was already covered in almost 10 inches of snow by Thursday midnight. "Insane GORILLA GRAUPEL in the core of this intense lake effect snow band that is blitzing the south side of metro Buffalo. 9.5" and counting as of midnight 3 miles SE of downtown Buffalo," tweeted BuffaloSnowKing.
"THUNDERSNOW IN SOUTH BUFFALO!! SOUNDS LIKE A WHIP!" shared meteorologist Dave Vogan.
Kathy Hochul has announced a state of emergency in 11 counties in Buffalo. "My administration has been preparing around the clock for this potentially life-threatening weather event, bringing in additional safety personnel and equipment, closing down the New York State Thruway, and activating Emergency Operation Centers," Hochul said in a statement.
"I urge all New Yorkers to stay prepared and vigilant over the next few days, making sure to look after vulnerable loved ones and neighbors."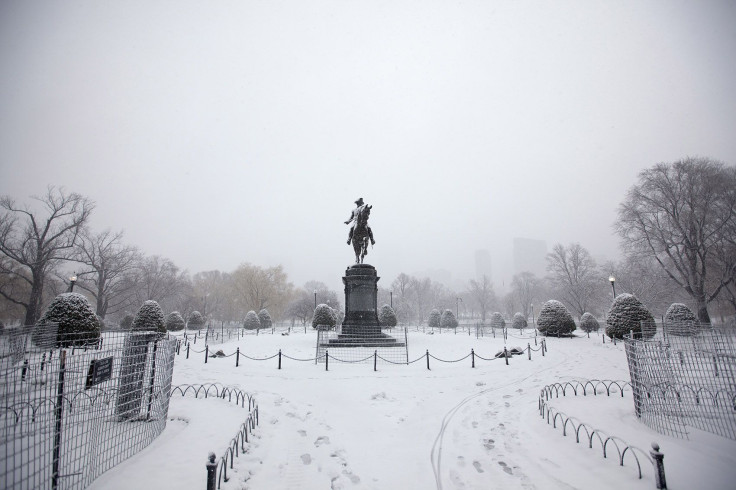 © Copyright IBTimes 2023. All rights reserved.