Russell Simmons Addresses Blue Ivy Carter Illuminati 'Smut Peddlers'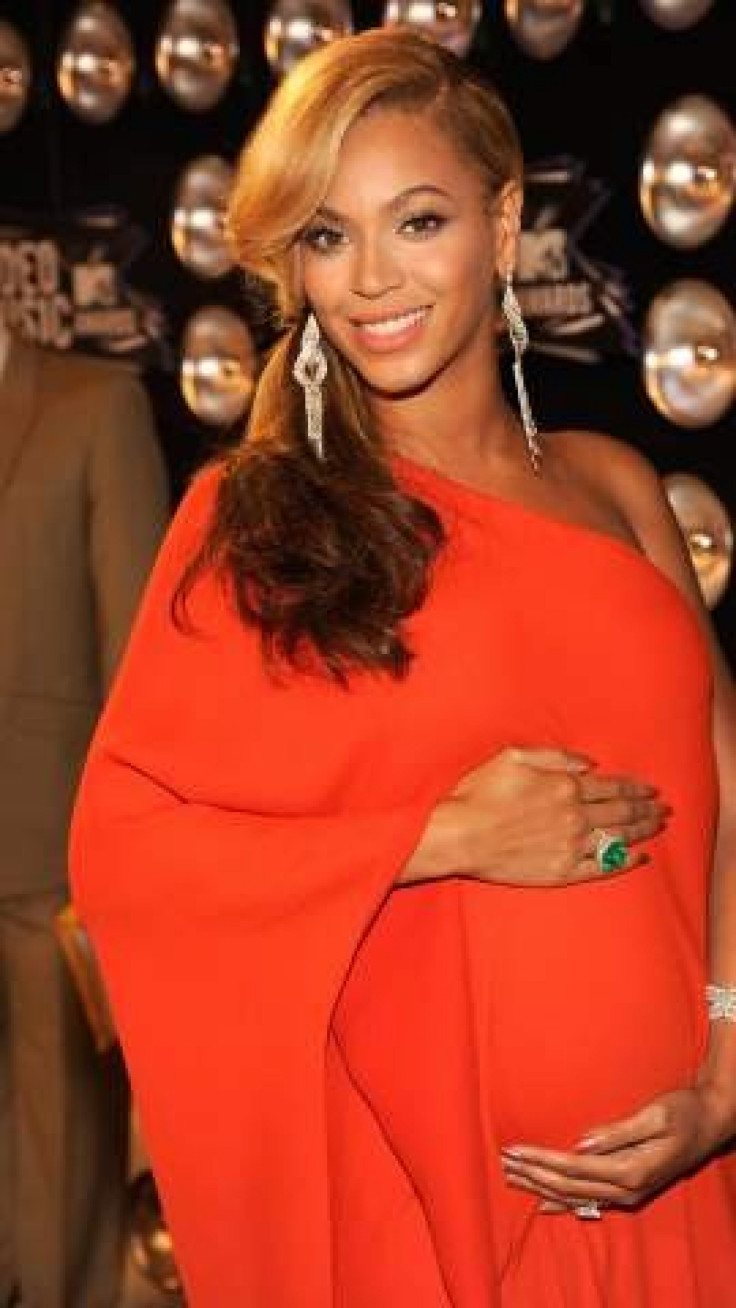 Russell Simmons, Def Jam and Phat Farm mogul and owner of the pop culture news Web site GlobalGrind.com, is a dear friend of Beyonce and Jay-Z. The day Blue Ivy Carter was born, Simmons immediately tweeted congratulatory wishes for his good friends. Congrats to my good friends Beyonce and Jay-Z, he posted.
After the birth, rumors began circulating about the choice of name. Speculations of Illuminati and satanic connections arose in regards to the backwards spelling of eulb yvi. Simmons was angered by the smut peddlers who focused on the rumors and the fanatics who believed them.
Such individuals reportedly vandalized a sign in front of a church in Moore County, N.C., on Wednesday, scrawling the words Beyonce had her baby. Satan is on Earth.
Simmons took to GlobalGrind to write a response to the Illuminati rumors, the aforementioned vandalism and the news organizations that report on such absurdity.
This morning, the hysteria over Jay-Z and Beyonce being connected to the Illuminati and the devil took a turn for the absolute worse, wrote Simmons.
A church sign in North Carolina was supposedly 'vandalized' and the words Beyonce had her baby. Satan is on earth appeared on it. Whether it was a horrible juxtaposition of words or an intended comment about Beyonce, we felt the need to report or weigh in on what the people were accepting as news.
While some brilliant people (#sarcasm) in the crazy blogosphere have done some great research (#moresarcasm) and discovered that Rick Rubin and I created the Illuminati, some now might think I am trying to further our cause.
But, in all seriousness, he continued, I am a yogi and a man of prayer and believe that we sometimes need to point out this sort of hatred to remind each other that we have more work to do. However, we do acknowledge that often when we report absurdity it could backfire and spread the hatred.
In this case, I think it is pretty darn clear that this type of behavior and any negative attacks towards a newborn baby are completely, downright wrong.
He concluded, With great love, all things are possible.
Simmons is known for his social activism and philosophical ideals, which he shares on GlobalGrind and tweets regularly. With knowledge of self comes selflessness and a steadfast mind.. one becomes a good servant // Good givers are great getters, is one such tidbit he tweeted Friday.
In actuality, the name Blue Ivy Carter has (surprise) nothing to do with the Illuminati or the devil. GlobalGrind explained the meaning. The name Blue is supposedly a tribute to Jay-Z, whose franchise albums have been called Blueprint. Blue contains four letters, and Beyonce has a love for the number four. Blue was also the color used in Ancient Egypt to represent the heavens. It symbolizes inspiration, sincerity and spirituality.
The name Ivy comes from the plant that symbolizes eternity. Greek and Roman societies revered the ivy for its longevity and hardiness, according to information from GlobalGrind. It has represented eternal life in numerous religions.
According to Good Morning America, the couple chose the name Ivy because of the significance of the number 4 or IV. Both Beyonce and Jay-Z were born on the fourth -- Sept. 4 and Dec. 4, respectively. They were also married on April 4, 2008, and Beyonce's latest album is 4.
Beyonce has said: We all have special numbers in our lives, and 4 is that for me. It's the day I was born. My mother's birthday, and a lot of my friends' birthdays, are on the fourth; April 4 is my wedding date.
FOLLOW MORE IBT NEWS ON THE BELOW CHANNELS