Blue Ivy: N.C. Church Denies Calling Beyonce's Daughter Satan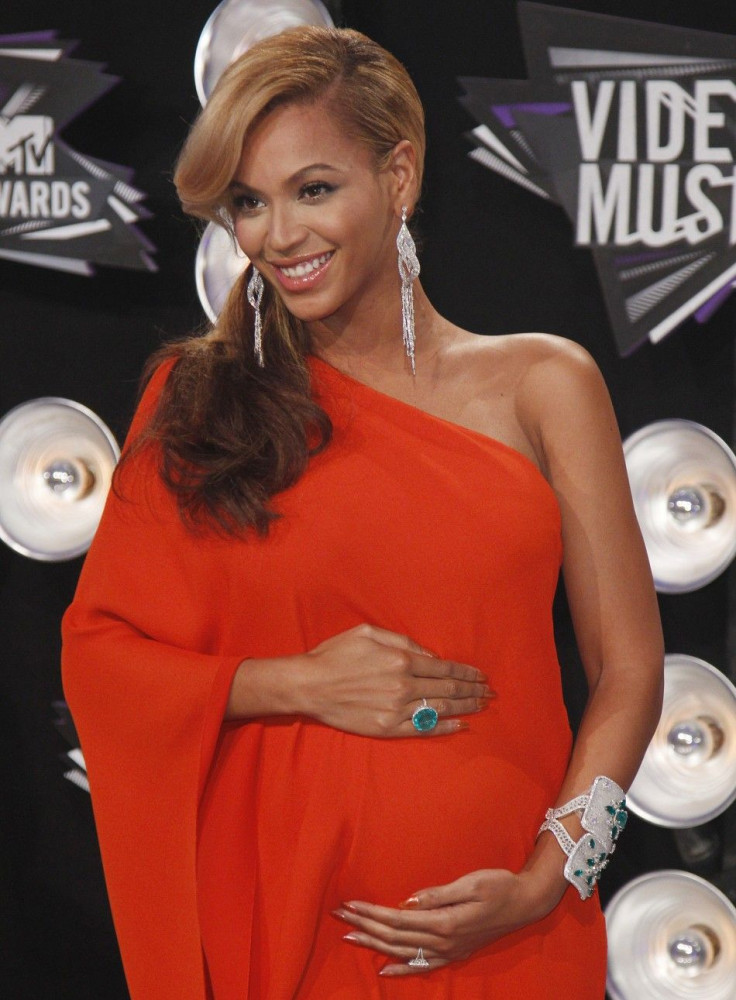 Beulah Hill Baptist Church officials on Thursday denied calling Beyonce and Jay-Z's daughter, Blue Ivy Carter, Satan. Beyonce gave birth to Blue Ivy on Jan. 7 at Lenox Hill Hospital in New York. The Satan rumors came days after the baby's birth and after widespread, unfounded Twitter rumors that the name Blue Ivy is connected with the Illuminati and Satanism.
Some Twitter users have spelled Beyonce's daughter's name backwards getting the words Eulb Yvi and have made false claims that the name Blue Ivy derives from Eulb Yvi, which they allege is Latin for Lucifer's daughter.
But the Moore County, N.C., church has said it does not think that Blue Ivy is Satan.
TMZ reported on Wednesday that vandals defaced the sign in front of the church by writing the words, Beyonce had her baby. Satan is on Earth. (See the sign here.)
TMZ reported that the pastor at Beulah Hill Baptist Church said he found out about the vandalism the day before after receiving several complaints from locals. It was removed immediately, TMZ reported, and the pastor was adamant the church had nothing to do with the vandalism.
The Rev. Curtis Barbery told fayobserver.com that church leaders have been receiving numerous calls at home and work from across the country regarding the photo as it made its rounds on the Web.
Barbery told the local Web site that the calls were so many, church officials had to turn off the phone at one point.
Most of the people weren't angry, they were just wanting to know what we meant, Barbery said, stating that the picture is a fake and that the church has no issue with baby Blue Ivy Carter or her famous hip hop parents.
Listen, Satan was here a long time before her baby was born, Barbery said. We would never imply that anybody's baby was Satan. We're not in that kind of business, condemning people.
TMZ on the other hand has said it is sticking by its story and that the pastor did make those statements to the site.
The pastor did an interview with local news today denying the claims he made to TMZ -- but we assure you 100%, the pastor made the claims in question ... and we continue to stand by our story, TMZ stated on its Web site on Thursday afternoon.
But Barbery said the photo was likely doctored because It's never been on our sign because our sign stays locked and the same phrase has been on it since Thanksgiving.
Only one man has the key to it, Barbery said, adding that the sign reads Jesus is the reason for the season.
FOLLOW MORE IBT NEWS ON THE BELOW CHANNELS