Russia Investigation Update: Inquiry Just Beginning, Schiff Says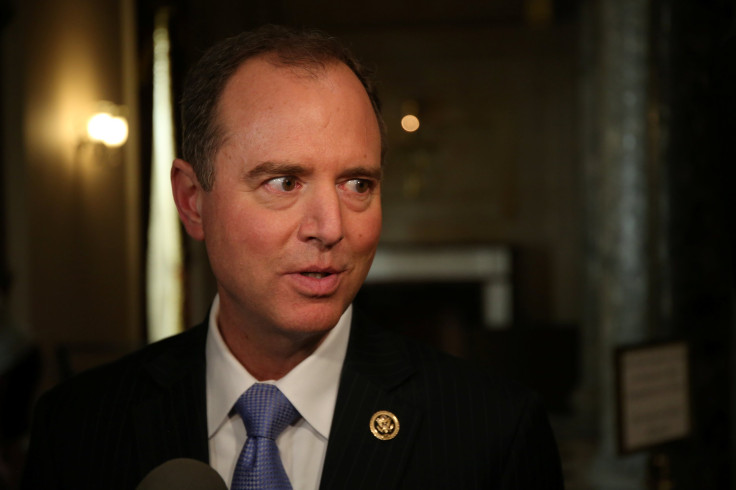 Rep. Adam Schiff, the ranking Democrat on the House Intelligence Committee, said Sunday the investigation into Russian meddling in the 2016 U.S. presidential election is just beginning while Sen. Angus King said he doesn't understand why President Donald Trump and his attorney general appear uninterested in the issue.
Trump's focus has been to get investigators to say he is not under investigation, asking then-FBI Director James Comey to say so in public – something Comey declined to do before he was fired.
Former House Speaker Newt Gingrich likened the Russia investigation to going down a rabbit hole where no crime actually has been committed but people's lives are ruined.
Read: Is Trump Under Investigation? President's Lawyer Says Tweet Did Not Confirm Inquiry
Schiff, D-Calif., in an appearance on ABC's "This Week," said the Russian investigation is closer to the beginning than the end but declined to outline the evidence that has been presented to the committee in closed session. He also said he thinks there is "evidence of obstruction." But in both cases he has yet to see "proof beyond a reasonable doubt."
"The same people that say that there's no evidence of collusion say there's no evidence of obstruction. And that the president, indeed, cannot commit obstruction. I don't buy that. If you look at James Comey's testimony and we were trying this in a court of law, no judge would exclude that. That would all be relevant evidence as to potential obstruction," Schiff said.
<iframe src="http://www.nbcnews.com/widget/video-embed/970567235791" width="560" height="315" frameborder="0" allowfullscreen></iframe>
King, I-Maine, on NBC's "Meet the Press" said he's baffled by the lack of interest the president and Attorney General Jeff Sessions have shown in the Russia investigation.
Read: Russia Investigation Update: Susan Rice Says Vladimir Putin Is Lying
Sessions, who recused himself from the investigation because of his meetings with Russian Ambassador Sergey Kislyak, which he failed to disclose during his confirmation hearing, testified before the Senate Intelligence Committee last week he had not sought any briefings on the inquiry.
"I can't imagine coming into office with this fact of this Russian engagement in our election and not digging into it," King said, noting Sessions did not recuse himself until the beginning of March, more than a month after Trump assumed power.
"I believe it's one of the most serious attacks we've had on our country in recent years. And the president doesn't seem interested in it either. Mr. Comey testified he had nine interactions with him before he was fired. In none of those did the president say, 'What did the Russians do? How did they do it? How do you know they did it? And what can we do about it?' This is serious stuff. And all of this Trump, Comey and obstruction of justice is sort of obscuring the underlying, what I think is really the big story."
King said he thinks the president has "got it in his mind that this isn't real" despite the conclusions of U.S. intelligence that Russian hackers were responsible for stealing emails from the Democratic National Committee and making them public, and also breaking into state election systems.
"The real problem here … is the Russians aren't going away. This isn't a one-off deal. They're going to come after us in 2018, 2020. And as [Sen.] Marco Rubio keeps saying in the committee, this could very easily work in the opposite way. Putin is not a Republican," King said.
<iframe src='http://abcnews.go.com/video/embed?id=48113779' width='640' height='360' scrolling='no' style='border:none;'></iframe><br/><a href="http://abcnews.go.com/">ABC Breaking News</a> | <a href="http://abcnews.go.com/Video">Latest News Videos</a>
Gingrich said on "This Week" Trump has "a compulsion to counterattack and is very pugnacious" even though that sometimes works to his detriment.
Gingrich said prosecutors may not find evidence of obstruction against Trump, "but maybe there is going to be perjury. And maybe there will be – I mean, you go down the list and we have been here before. We watched Comey [when he was deputy attorney general] appoint [Chicago U.S. Attorney] Patrick Fitzgerald, who was the godfather to Comey's children and Fitzgerald knew there was no crime."
(Fitzgerald was appointed to investigate the leaking of the name of CIA operative Valerie Plame in retaliation for her husband Joseph C. Wilson's statements about whether Saddam Hussein obtained uranium from Niger, contradicting the Bush administration. The investigation resulted in Lewis "Scooter" Libby pleading guilty to lying to investigators.)
Gingrich said if there is going to be an investigation into Russian influence, investigators also should look into a speech given by former President Bill Clinton for which he was paid $500,000 and the brother of Hillary Clinton campaign manager John Podesta. who is a registered agent for a Russian bank.
"I'm happy to look at Russia's relationship. I actually think it would be healthy to have congressional hearings on foreign influence peddling in the U.S. way beyond the Russians. I think that's important for the future of our democracy," Gingrich said.
"No one, and Comey himself said this in his last testimony, no one has suggested that Donald Trump had anything to do with colluding with the Russians. There's not a bit of evidence he did."
Gingrich said hires by Special Prosecutor Robert Mueller indicate he's politicizing the investigation and Comey also should be investigated, a sentiment echoed by Trump attorney Jay Sekulow on CNN's "State of the Union."
<iframe width="416" height="234" src="//fave.api.cnn.io/v1/fav/?video=politics/2017/06/18/tapper-jay-sekulow-trump-confirm-investigation-sotu.cnn&customer=cnn&edition=domestic&env=prod" frameborder="0"></iframe>
© Copyright IBTimes 2023. All rights reserved.
FOLLOW MORE IBT NEWS ON THE BELOW CHANNELS