Russia Permanently Bans Ben Stiller, Sean Penn, Among Other Americans. Here's Why
Russia has permanently banned actors, Ben Stiller and Sean Penn, among 23 other Americans, in response to U.S. sanctions on Russians due to its ongoing war with Ukraine.
Many high-profile names, including United States Senators Pat Toomey, Kirsten Sinema, Richard Scott, Mark Kelly, Deputy Ministers of Trade Don Graves, Matthew S. Alexrod, Jeremy Pelter, Thea Kandler, and minister of commerce Gina Raimondo have also been denied entry to the country.
The statement was made by the Ministry of Foreign Affairs of the Russian Federation on Monday, "In response to the ever-expanding personal sanctions by the Biden Administration against Russian citizens."
"The hostile actions of the American authorities, which continue to follow a Russophobic course, destroying bilateral ties and escalating confrontation between Russia and the United States, will continue to be resolutely rebuffed."
"The following is a list of names of American citizens who are included in the Russian 'stop list,' based on the principle of reciprocity," the statement translates, as per Yahoo! Entertainment.
Following the ban announcement, Twitter users shared their reactions. One of the users noted that it is a "badge of honor" for both actors.
Another user also wrote along the same lines.
The announcement came after Penn and Stiller advocated for Ukraine. Stiller visited Poland in June to meet Ukrainian refugees who fled from their country amid the Russia-Ukraine conflict.
The 56-year-old actor shared photos of the visit, featuring two little kids hugging him with a smile. "Near the Medyka border in Poland I had a chance to meet some families who fled the war in Ukraine, leaving loved ones behind with no idea when they will be able to return home," the actor wrote in the caption. "Or have homes to return to."
Penn, on the other hand, went to Ukraine's capital, Kyiv to film a documentary based on the Russian invasion in February.
"Already a brutal mistake of lives taken and hearts broken, and if he doesn't relent, I believe Mr. Putin will have made a most horrible mistake for all of humankind. President Zelensky and the Ukrainian people have risen as historic symbols of courage and principle. Ukraine is the tip of the spear for the democratic embrace of dreams. If we allow it to fight alone, our soul as America is lost," he tweeted.
In April, he urged the world leaders to "Let's unite to stop the war in Ukraine. Let's defend freedom and save lives. We ask world leaders to #ArmUkraineNow."
Aside from these two actors, Actress Jessica Chastain also backed Ukraine by meeting the Ukrainian president Volodymyr Zelensky in Kyiv, earlier this month.
Angelina Jolie and Liev Schreiber also visited Ukraine to express solidarity with the war-torn country.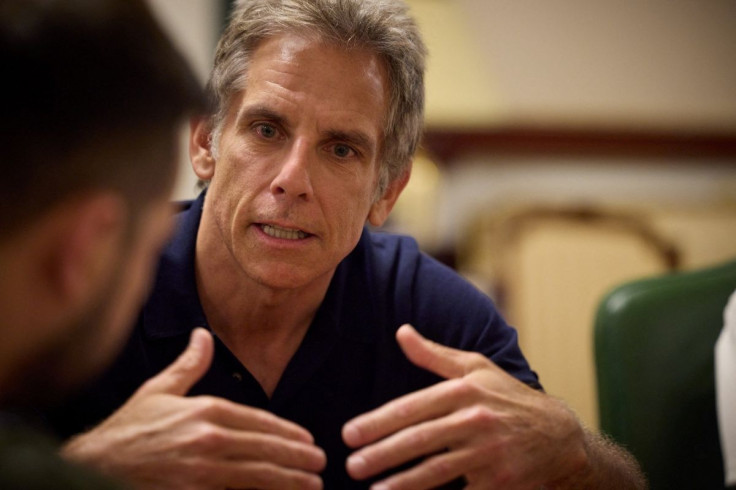 © Copyright IBTimes 2023. All rights reserved.
FOLLOW MORE IBT NEWS ON THE BELOW CHANNELS