Russian Caviar Eating Contest: Man Wins $340 For Eating $5,000 Worth Of Delicacy [VIDEO + PHOTOS]
Forget hotdogs, pizza, and hamburgers. Russia has entered the competitive eating arena with a new food: caviar.
Russia hosted its first ever caviar-eating contest. Twelve contestants were picked out a hat. They were each given 1 pound (500 g) of caviar in crystal dishes.
The challenge? Eat as much caviar in the shortest time possible.
Each contestant was allowed to take home the remaining portions of caviar for participating in the contest, which was sponsored by the Russian Caviar House.
Alexander Novikov, the owner of Russian Caviar House, told the Telegraph that it was high time Russia had its own speed eating contest.
I once saw a report on how they made big chocolate truffles in Georgia and organized an eating competition. I remembered foggy Albion, where they compete in nettle speed-eating contests and hamburger (speed-eating contests) in America. I thought, why shouldn't we do our own, Russian competition? So it happened, competition organizer Novikov said.
The event cost organizers an estimated Rb 2 million ($70,000).
Onlookers at the contest worried about the safety of the competitors, but Novikov assured the crowed that 100 grams of caviar contained the same calories as two glasses of milk, reported the Financial Times.
Alexander Valov, the winner, finished 1 pound of caviar in one minute and 26 seconds. He ate roughly $5,000 worth of caviar in under two minutes.
He took home a trophy for his efforts and Rbs10,000 ($339.52).
In February 2011, Russia began exporting caviar again to the European Union after a nine year ban was introduced in 2002.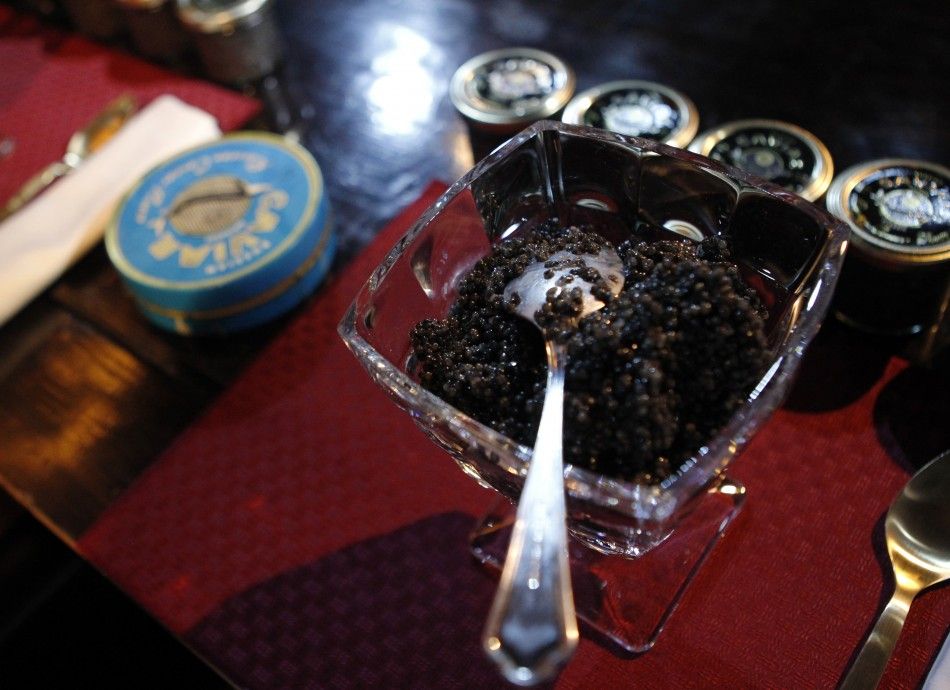 © Copyright IBTimes 2023. All rights reserved.