Russian DNC Hacking: New Hampshire May Ban Russian Vodka In Response To 2016 Presidential Election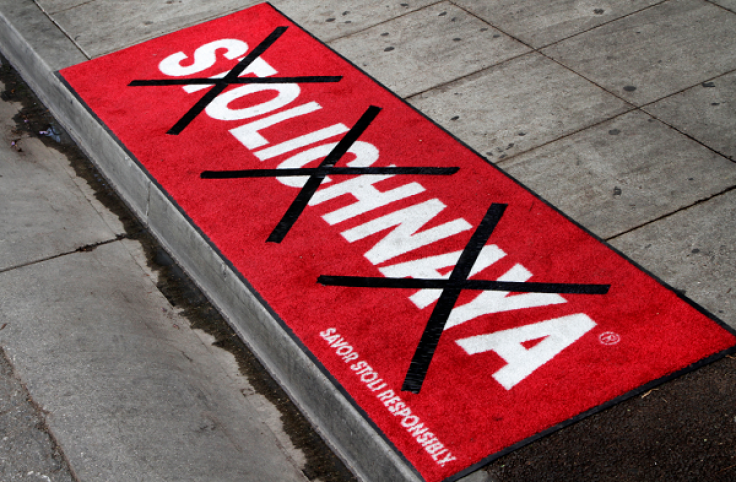 Stolichnaya and Smirnoff vodkas may be pulled from liquor store shelves and bars in New Hampshire if a state lawmaker has it his way. Sen. Jeff Woodburn, D-N.H., introduced a bill Monday that responded to Russia's reported interference in the 2016 presidential election by banning certain business ties to the country, including banning the sale of Russian vodkas, according to reports.
Under Woodburn's new bill, a bipartisan commission would be instated in New Hampshire to evaluate Russia's connections to the 2016 election and the group would determine various consequential responses including removing Russian-based assets from the New Hampshire Retirement System and banning or suspending the New Hampshire Liquor Commission from purchasing Russian-made liquor to sale at 79 retail stores throughout the state.
"Do you send hard-earned dollars to someone who's trying to undermine your democracy?" Woodburn said during the Senate meeting. "Your dollars should follow your ideals."
Although Woodburn admitted to local media outlets that he was unaware of just how much Russian investments were used in the state's public employee pension plans nor did he know how many Russian liquor brands were sold throughout the state, the Senator said something needs to happen to show Russia there are consequences for meddling in U.S. democratic affairs.
"Given this confirmed interference in our elections, New Hampshire shouldn't just continue a 'business as usual' relationship with Russia," Woodburn said to local NBC affiliate, WLBZ-2. "As filed, this legislation allows us to look at how our state can best respond to this unprecedented attack on our democracy and how any response will affect our state."
A U.S. Intelligence report released on Friday said officials had "high confidence" Russia hacked the DNC to help swing favor for President-elect Donald Trump during the election. Only recently has Trump accepted the intelligence community's claims that Russia did implement cyber-attacks during the election. Trump had vehemently denied Russia attempted to help him win for some time, however, his incoming Chief of Staff Reince Priebus told "Fox News Sunday" that Trump, "accepts the fact that this particular case was entities in Russia."
Stolichnaya, Smirnoff and fellow brand competitor Russian Standard Vodka are sold in several liquor stores and bars across the U.S.
© Copyright IBTimes 2023. All rights reserved.