'Salvation' Season 2 Spoilers: What's Next For Grace And Darius' Relationship?
Grace and Darius will find themselves reassessing their romantic relationship in Season 2 of CBS' "Salvation."
In the Season 1 finale of the sci-fi thriller, Grace (Jennifer Finnigan) was devastated to learn that Darius (Santiago Cabrera) would not be holed away with her and the others in the Salvation ark hangar, but instead would stay topside to continue figuring out a way to prevent the asteroid from hitting Earth. In an attempt to change Darius' mind, the Pentagon press secretary told him, "I want you in there…. I want you." When Grace failed to convince Darius to come with her to the bunker, the two shared a warm parting kiss.
Though Grace will eventually be reunited with Darius in the upcoming season, fans might be seeing less of the romance between the two. "Yes, things were said [at the end of last season between Grace and Darius]," Finnigan told TVLine. "[But] you will see that real life smacks Darius in the face very quickly, and a big change happens for him, and it puts the two of them in a place where they may have to take a step back and reevaluate. The elements are keeping them apart yet again."
While Grace didn't specify the "big change" that will happen to Darius, Cabrera revealed to the New York Post that President Mackenzie (Tovah Feldshuh) will name Darius her vice president at the start of the show's sophomore run.
"Really? Me?" Cabrera said of how he reacted to his character's unexpected promotion. "It was a shocker right off the bat. Darius starts to navigate a whole different world. To say he's overwhelmed is an understatement. It's been great and elevated the show with a new layer, which you hope for when you do a Season 2."
Apparently, Darius' new position in the government is one of the things that make Season 2 more political than the show's freshman run.
"I would say that Season 2 is way crazier than Season 1. I mean, this season gets very, surprisingly political, and I think that's what fans will be surprised about," Finnigan said. "It deals with coups, attempted coups, the inner workings of the government, and almost borderline civil war. And there's this looming threat of extinction, so everything is elevated."
"Salvation" Season 2 premieres on Monday, June 25 at 9 p.m. EDT on CBS.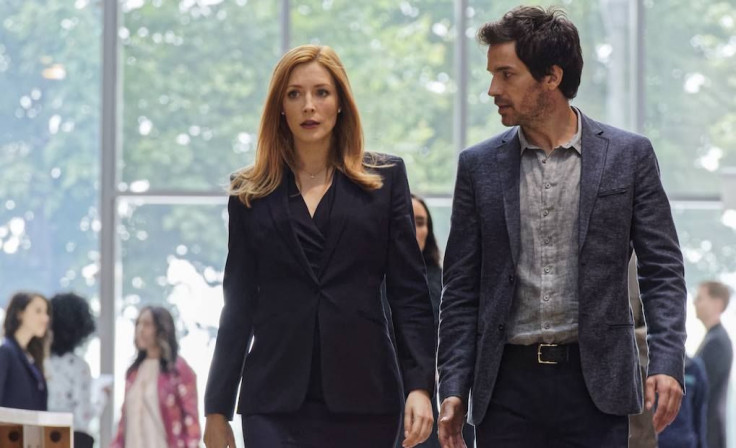 © Copyright IBTimes 2022. All rights reserved.
FOLLOW MORE IBT NEWS ON THE BELOW CHANNELS