'Salvation': Jennifer Finnigan Teases Season 2 Of CBS Sci-Fi Thriller [VIDEOS]
"Salvation" star Jennifer Finnigan teased what fans can expect from Season 2 of the CBS series.
In a just-released featurette, Finnigan explains how the new season differs from the show's freshman run. "The major difference in Season 2 is that the world now knows that there's an asteroid that is due to hit the Earth within a hundred plus days," the actress, who plays Grace Barrows on the sci-fi thriller says. "It's like this pandemonium … [which] raises so many questions. … Does it bring out the best in you? Does it bring out the worst in you?"
Finnigan also praises the writers for creating remarkable scripts for the new season. "It's very exciting, very clever," she says of how Season 2 is written. "The writer's managed to weave their storytelling from Season 1 into Season 2. There's a mythology. There's a through-line. And they're constantly surprising me that way."
"Questions are being answered but at the same time new questions are being proposed, new dilemmas," the "Bold and the Beautiful" alum adds of what viewers can expect from the show's sophomore run. "I think people will be sitting on their sofas at the end of episode 1 going, 'What the bleep!'"
The Season 1 finale ended with Grace, Harris (Ian Anthony Dale), and Jillian (Jacqueline Byers) being sealed off from the world in the Salvation ark hangar, as the threat of nuclear war between the US and Russia looming. While the Salvation ark hangar seemed to be the safest place at that time, a Season 2 snippet included in the featurette shows that it isn't really the case.
"This place is a powder keg," Harris tells Jillian of the Salvation ark hangar in the clip." I wanna know who is gonna light the next match."
In another Season 2 scene, Grace accidentally gets hit in the face while trying to stop a fight between Harris and another man.
Also in the featurette, Darius (Santiago Cabrera) warns President Mackenzie (Tovah Feldshuh) not to negotiate with terrorists. Whether or not Mackenzie listens to Darius' advice, a Russian missile is seen about to hit the U.S. soil at the end of the featurette.
Unfortunately for the country, an earlier promo for the new season revealed that the terrorist group the US is up against with controls 13 warheads in total.
Are you excited for Season 2 of "Salvation"? Tell us in the comments section below!
"Salvation" Season 2 premieres on Monday, June 25 at 9 p.m. EDT on CBS.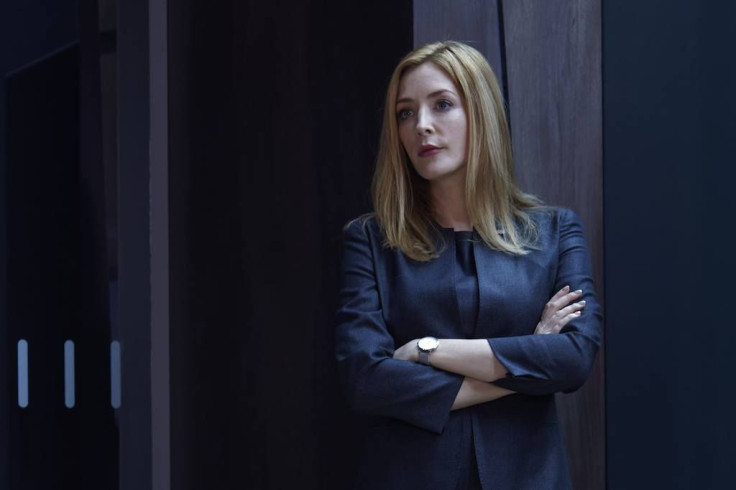 © Copyright IBTimes 2022. All rights reserved.
FOLLOW MORE IBT NEWS ON THE BELOW CHANNELS