Sam Smith's New Music Video Sparks Debate For Being 'Hyper-Sexualized': Acceptable Or Not?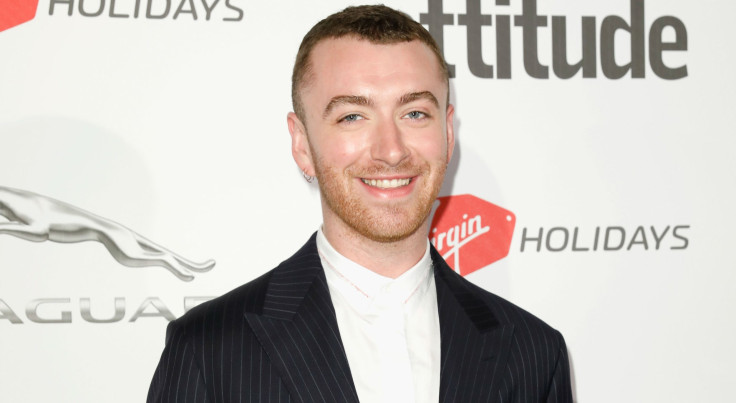 KEY POINTS
Sam Smith recently released their latest album "Gloria," which focuses on "the element of sex"
Smith released a new music video for "I'm Not Here To Make Friends"
Some social media users criticized the singer for the "vulgar" and "hyper-sexualized" music video
Sam Smith has released the official music video for their song "I'm Not Here To Make Friends," and its NSFW content triggered debate among social media users.
The 30-year-old Grammy winner, who is nonbinary, returned with new music earlier this month, departing from their typical ballads and heartfelt love songs and instead focusing on music that highlights "the element of sex," Smith said in an interview with "CBS Mornings."
However, the music video for Smith's single "I'm Not Here To Make Friends" was met with mixed reactions on social media when it dropped Friday due to its sexually suggestive scenes and how much skin it shows.
In the music video, the "Unholy" singer could be seen wearing provocative outfits, including one in which their chest was openly displayed with nipple pasties in place. At one point, Smith is also sprayed in the face with water. Backup dancers and extras can also be seen sporting racy outfits all throughout the video.
Some social media users slammed the "INHTMF" music video as inappropriate and called for age limit restrictions to be placed on it on YouTube, according to TMZ.
One critic, British influencer Oli London, claimed that the video is "degrading" rather than promoting body positivity and LGBTQ+ empowerment.
"YouTube does not have any age restrictions on Sam Smith's degrading sexualized new music video. [Five]-year-olds can search this up and watch it with no content restrictions!" London wrote in a tweet, adding "Sam Smith, this is not art. This is not trendy. This is not empowering. This is monstrous!"
Another person commented, "It's wrong and sad that it's most likely children who will watch it, sing to it and dance to it. It's also sad that most parents won't even notice it and will sing along with them."
"He's entitled to express himself however he wishes, but this isn't suitable for primetime television in my view," a third user said.
BBC broadcaster Dominique Samuels also joined the conversation, tweeting: "Sam Smith is a perfect example of what degenerate Hollywood culture does to people. It makes celebrities vulgar, hyper-sexualized and obsessed with wearing their sexuality like a costume and shoving it in everyone's face. And to make matters worse, kids look up to this man!"
But many other social media users came to the "Too Good at Goodbyes" singer's defense and called out critics and trolls for slamming Smith for "feeling comfortable" in their own body. The artist's supporters argued that many other music videos contain similar content, but these did not spark comments about age restrictions.
"The pearl-clutching over Sam Smith is just homophobia and body-shaming wrapped up. The majority of music videos are sexual yet there's only a conservative Puritanism at LGBT+ videos. It's a fear of pride, empowerment and self-love," one person tweeted.
"Just watched the new Sam Smith music video, and [to be honest], it could have been Lady Gaga and nobody would have said anything? I see Boy George, George Michael, Lady Gaga, Madonna, 'Moulin Rouge,' sexual freedom, expression [and] inclusivity. I mean, literally, what's the issue?" another pointed out.
TikTok influencer Max Hovey said in a TikTok video posted Sunday, "Sam Smith is making headlines for all the wrong reasons. Conventionally attractive thin women have been doing this s—t for f—king years, but then a thick non-binary individual comes along to do it and suddenly it's inappropriate."
Hovey, who has over 200,000 followers and 9.8 million likes across the platform, further explained that "in the media, sexual liberation for anyone who is remotely outside of society's expected beauty standards does not exist," so when someone does come along to "embrace" sexual liberation, everyone "loses their s—t."
"I have so much respect for Sam Smith for this, and I think young people should be seeing this because it's showing them that sexual liberation and feeling comfortable in your body shouldn't have criteria, a specific aesthetic or be restricted to the top 1% of beauty standards," Hovey concluded.
Before the release of their latest album "Gloria," Smith felt "a lot of fear" and "pressure" as they believed that the music industry "is just not used to queer artists," they said in their interview with CBS.
Despite the criticism, it seemed that the singer is unbothered by all the comments as Smith continues to promote their new album actively on social media.
Last year, Smith and their collaborator Kim Petras became the first publicly nonbinary and transgender artists to earn a No. 1 song on the Billboard Hot 100 after their song "Unholy" reached No. 1.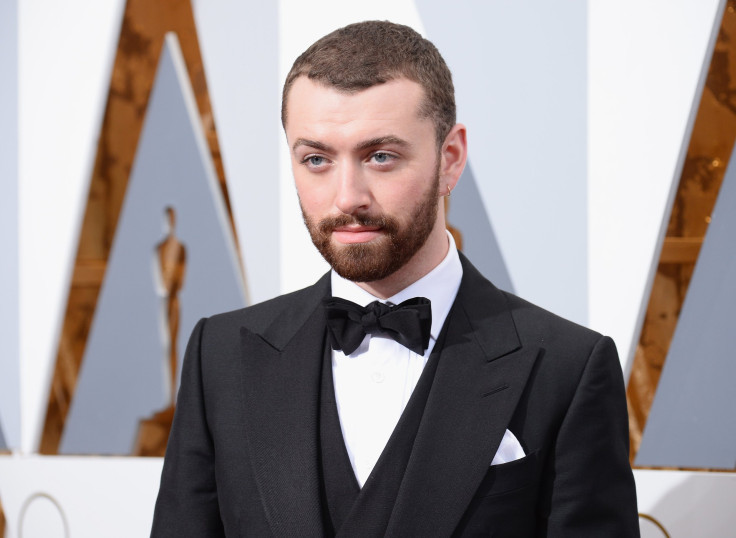 © Copyright IBTimes 2023. All rights reserved.