Samsung to Sue Apple Over iPhone 5 Tech Patents: Report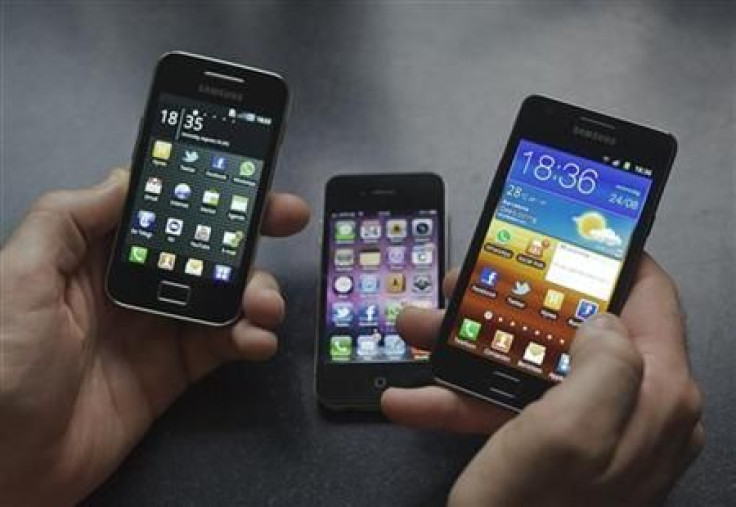 The row between consumer electronics giants Samsung and Apple escalated on Monday as reports surfaced that the South Korean company is preparing to file suit against rival Apple to counter the upcoming iPhone 5.
When Apple officially announces the iPhone 5 -- which it has not yet done, and is forecast to happen in October -- Samsung will file suit in hopes of gaining an injunction in its home turf of South Korea, according to the Korea Times.
Just after the arrival of the iPhone 5 here, Samsung plans to take Apple to court here for its violation of Samsung's wireless technology-related patents, Korea Times said, citing an unnamed senior executive from Samsung Electronics. For as long as Apple does not drop mobile telecommunications functions, it would be impossible for it to sell its i-branded products without using our patents. We will stick to a strong stance against Apple during the lingering legal fights.
The news comes just days after Samsung filed an appeal against a German court's ban on its Galaxy series of tablets and stepped up its offensive against Apple, filing suit in Australia last week.
The Korean-based company is trying to reverse a ban that Apple was awarded against its tablet, after Apple claimed the company infringed on its intellectual property.
Meanwhile, Samsung also filed a cross claim with the Federal Court of Australia alleging Apple's iPhone and iPad infringe seven patents related to wireless communications standards, it said in an e-mail.
Samsung has a proud history of innovation in the mobile industry, the Suwon, South Korea-based company said after filing the Australian suit. It has invested continuously in R&D, design and technology to produce our innovative and cutting-edge mobile devices.
At least 20 lawsuits have been filed between Apple and Samsung around the world, including South Korea, France, Japan and the U.S.
In August, Dutch courts ruled that devices from rival Samsung would not be allowed to be allowed on shelves in the Netherlands due to patent infringement.
Apple previously said that Samsung's Galaxy line of mobile phones and tablets slavishly copied its own iPhone and iPad, taking design cues and even mimicing functionality. The companies have thrown suits back and forth for months.
The suits highlight Apple's efforts to deploy lawyers alongside its engineers to push its products and services inside the lives of more consumers.
In July, HTC lost a preliminary ruling from the International Trade Commission after rival Apple filed suit against it, seeking an halt to the import of its products into the U.S. The suit came more than a year after Apple filed its initial suit against HTC, alleging 20 instances of patent infringement, all dealing with various elements of the iPhone.
We can sit by and watch competitors steal our patented inventions, or we can do something about it, Steve Jobs said at the time. We've decided to do something about it. We think competition is healthy, but competitors should create their own original technology, not steal ours.
U.S. rival Motorola Mobility has also been sued after Apple claimed that its host of Android phones infringe on several multi-touch and operating system patents.
© Copyright IBTimes 2022. All rights reserved.
FOLLOW MORE IBT NEWS ON THE BELOW CHANNELS