San Fermin Festival: 3 hurt, one gored as bulls run wild [Photos]
Three Australian injured and one gored in the leg on Friday when daredevils ran with fighting bulls at the San Fermin Festival in Pamploma, Spain.
The San Fermin press office reported quoting Navarra Hospital that four people were hospitalized.
Three injured because of fall or they were trampled, and the fourth man taunted a brown bull from close-up in the bullring that marks the end of the sprint, The
Australian news reported.
The 24-year-old Australian man after waving his arms at the 550kg bull slipped and the bull pinned him to the ground and gored him.
Friday's run, the second out of eight run is known for being fast and ferocious because the six fighting bulls and six steers meant to keep them more or less in a pack did in fact stay together for much of the 850m course, the press office reported.
The most dangerous things that can happen at San Fermin are that bull separating from the pack. A bull once separated can get nervous which leads them running in the wrong directions injuring people.
When bulls finish the run by running into the ring, handlers with long sticks guide animals into stalls, as crowds in the stands cheer.
The festival finished two runs and six more runs are waiting to get finished.
The Saturday and Sunday runs are usually the most dangerous because the crowd of runners that come from around the world swells with thrill-seekers who come into town just for the weekend, the press office reported.
Each year, thousands of people run from a pack of charging steers during the city's San Fermin Festival.
Thursday marked the first run of the 2011. The festival runs from July 6 to July 14, and along with the daily Bull Runs, there will be bullfights, parades, fireworks, sing-alongs, and street parties.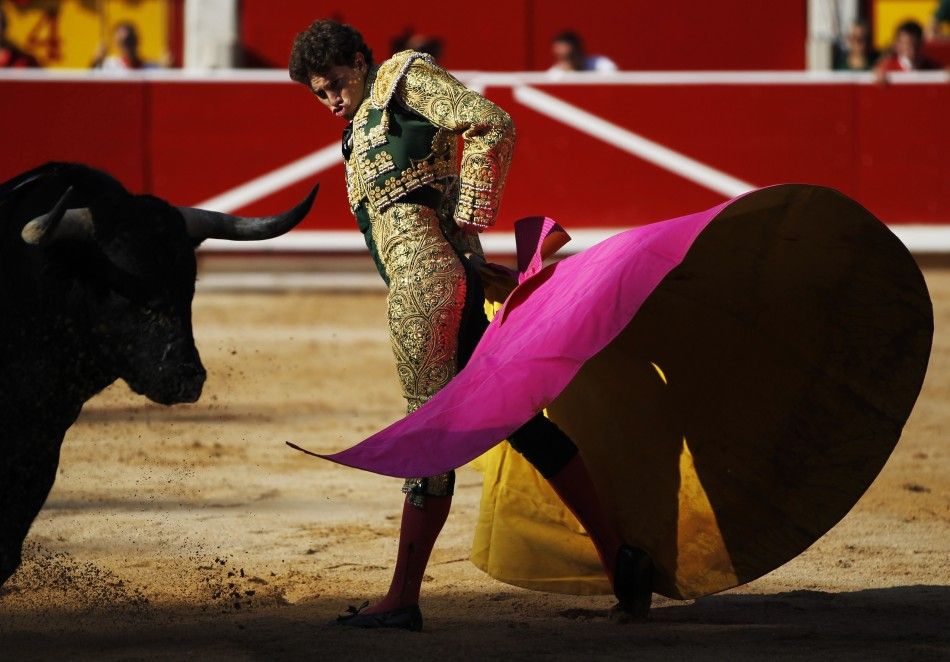 © Copyright IBTimes 2023. All rights reserved.