Sanctuary Cities 2017 Map: List Of Places Protecting Undocumented Immigrants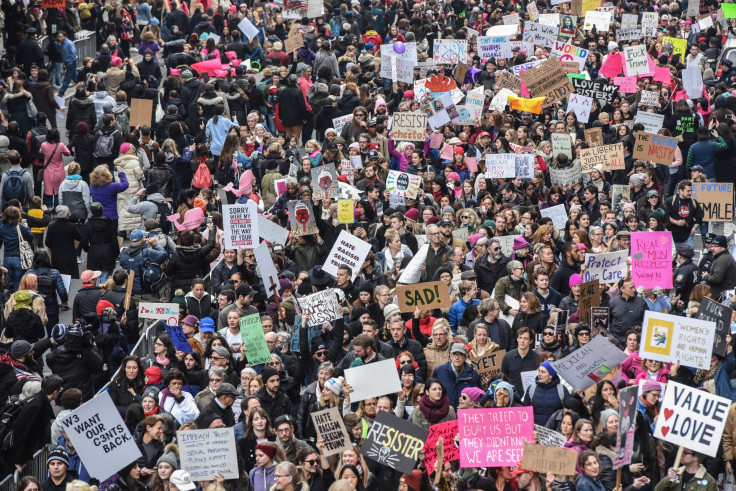 UPDATE: 4:20 p.m. EST — President Donald Trump has officially signed an executive order aimed at cracking down on so-called sanctuary cities by stripping them of federal funds. The document, signed by Trump Wednesday afternoon, also ordered the construction of a wall along the southern border of the United States.
"Beginning today, the United States of America gets back control of its borders," Trump said at the Department of Homeland Security headquarters in Washington, D.C.
Many leaders of so-called sanctuary cities have responded by saying they would protect undocumented immigrants.
Original story:
President Donald Trump intends to sign an executive order that would crack down on so-called sanctuary cities, reported the Associated Press Wednesday. Trump will reportedly roll back federal funding for cities that don't arrest or detain undocumented immigrants.
That could mean millions of dollars are at stake, which would likely have a large effect on small so-called sanctuary towns such as New Haven, Connecticut, as opposed to major cities like San Francisco. Multiple reports indicate Trump also has plans to sign other immigration-related executive orders, including one that would start the construction of a border wall and one restricting the entrance of refugees and immigrants from certain Muslim-majority countries.
Trump posted to Twitter late Tuesday, "Big day planned on NATIONAL SECURITY tomorrow. Among many other things, we will build the wall!"
A number of cities could be affected by the reported move from Trump. The Center for Immigration Studies, which the Southern Poverty Law Center has slammed for having white nationalist ties, listed off some 300 sanctuary cities in a map detailing the spots protecting "17,000 criminal illegals." That map can be seen in the tweet embedded below.
Shown below is an interactive map about sanctuary areas in the United States. Made by GraphIQ, it shows the areas that decline the most requests for local authorities to detain undocumented immigrant inmates for federal officials. There's a high concentration of request denials in California and around major metropolitan areas, which will likely be most affected if Trump withdraws funding.
Trump previously promised he would "cancel all federal funding to sanctuary cities," which led many sanctuary cities, such as New York City or Los Angeles, to recommit to their sanctuary status. There's no official definition of a "sanctuary city," but Politico collected last month a list of cities that had either reaffirmed their sanctuary status, had no plans to change their immigration status or formally declared as sanctuary cities. Other lists, like this one from the Ohio Jobs & Justice PAC, include more cities and small towns that have indicated they welcome undocumented immigrants.
Here are the cities listed by Politico:
Appleton, Wisconsin
Ashland, Oregon
Aurora, Colorado
Austin, Texas
Berkeley, California
Boston
Burlington, Vermont
Cambridge, Massachusetts
Chicago
Denver
Detroit
Evanston, Illinois
Hartford, Connecticut
Jersey City, New Jersey
Los Angeles
Madison, Wisconsin
Minneapolis
Montpelier, Vermont
Nashville
New Haven, Connecticut
New York
Newark, New Jersey
Newton, Massachusetts
Oakland
Philadelphia
Phoenix, Arizona
Portland, Oregon
Providence, Rhode Island
Richmond, California
San Francisco
Santa Ana, California
Santa Fe, New Mexico
Seattle
Somerville, Massachusetts
St. Paul, Minnesota
Syracuse, New York
Takoma Park, Maryland
Tucson, Arizona
Washington
Winooski, Vermont
© Copyright IBTimes 2023. All rights reserved.