Sanctuary Cities 2017: Miami To Comply With Executive Order To Hold Inmates Wanted By Immigration Officials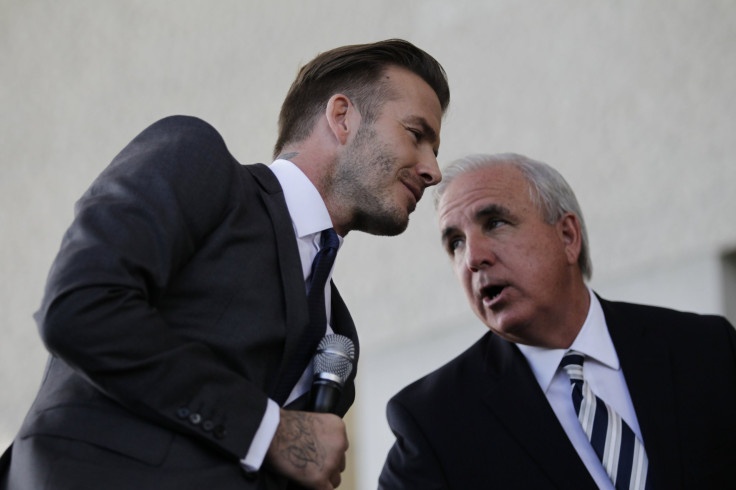 Miami's mayor, fearing loss of federal funds, Thursday said the city would comply with federal immigration detention requests.
Miami-Dade Mayor Carlos Gimenez made the announcement a day after President Donald Trump signed an executive order threatening to cut aid to any areas that don't cooperate with Immigration and Customs Enforcement.
Mayor of other cities, including New York, Los Angeles and Chicago, vowed to defy the policy.
Trump praised Gimenez' decision.
Miami never called itself a sanctuary city but last year declined to hold 100 people wanted by the immigration officials. Detention would have cost the county $52,000, a fraction of the $355 million it expects to receive in federal funds in 2017.
"I want to make sure we don't put in jeopardy the millions of funds we get from the federal government for a $52,000 issue," Gimenez told the Miami Herald. "It doesn't mean that we're going to be arresting more people. It doesn't mean that we're going to be enforcing any immigration laws."
Miami-Dade has refused to detain undocumented immigrants indefinitely since 2013 because the federal government does not reimburse the costs.
"In light of the provisions of the Executive Order, I direct you and your staff to honor all immigration detainer requests received from the Department of Homeland Security," Gimenez wrote in a brief memo to Daniel Junior, the interim director of the corrections and rehabilitation department.
By contrast, New York Mayor Bill de Blasio pledged "to defend all f our people regardless of where they come from, regardless of their immigration status." In Chicago, Mayor Rahm Emanuel said Chicago would remain a sanctuary city: "Whether you're from Poland or Pakistan, whether you're from Ireland or India or Israel and whether you're from Mexico or Moldova, where my grandfather came from, you are welcome in Chicago as you pursue the American dream."
During the election campaign, Trump pledged to deport everyone in the United States illegally. He has since softened that stance, saying his administration would concentrate on 2 million to 3 million criminals.
© Copyright IBTimes 2023. All rights reserved.