Sandara Park Reveals How G-Dragon Got Her In Trouble, YG CEO Confiscating Her Phone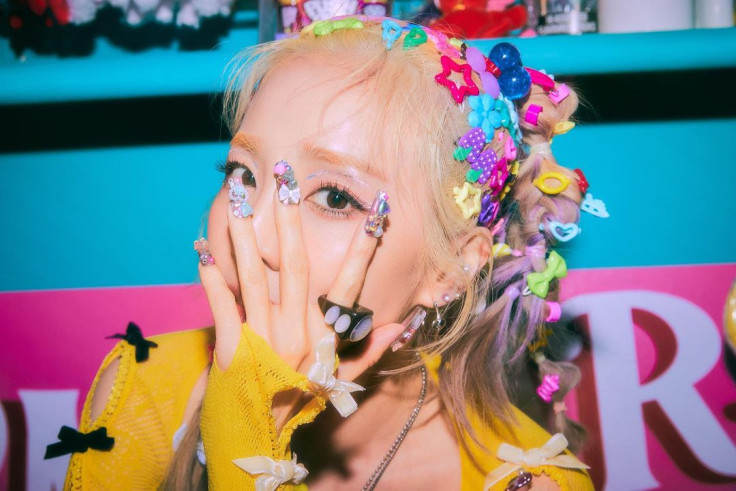 KEY POINTS
Sandara Park appeared as a guest on JTBC's talk show "Salty Pawn Shop"
The K-pop idol shared a funny story about G-Dragon getting her in trouble, leading to the confiscation of her phone
Sandara released her comeback solo album "Sandara Park" on July 12
Sandara Park has revealed how her former YG Entertainment labelmate G-Dragon got her in trouble during her debut days.
On Tuesday, Sandara appeared as a guest on the JTBC talk show "Salty Pawn Shop," alongside fellow K-pop idols Chaerina, Narsha and Chaeryeong.
"Salty Pawn Shop" is a talk show where guest celebrities share valuable belongings they pawned and the life stories that came with them. During Sandara's appearance, she brought her old foldable phone as her precious item, which she reportedly lost because of G-Dragon.
"This is the phone that was taken from me by the CEO at the time and then returned to me," Sandara shared, according to an English translation by Allkpop. "I lost it because of Kwon Ji-yong (G-Dragon's real name)."
According to the 38-year-old K-pop idol, she was very popular when she debuted in 2009. She said that she used to receive a lot of calls from male celebrities and had to hide it from their agency's CEO.
"The thing is, I ignored all the calls from men. I didn't respond and didn't pick up the calls," Sandara further explained.
When one younger male celebrity got disappointed by her unresponsiveness to his calls, he went to G-Dragon to complain about it.
After hearing the story, Sandara said G-Dragon felt proud and "happy" that his junior was getting a lot of attention and turned down a top celebrity. However, G-Dragon started to tell everyone about it until it reached the CEO.
Due to this, their CEO thought that she and the other members of her former group, 2NE1, were contacting other men, leading to the confiscation of her phone.
"I spent several months without a phone," Sandara shared. When one of the MCs said that G-Dragon must have felt sorry, she replied, "I don't think he felt sorry."
She also shared that G-Dragon always looked after and helped 2NE1, from finding stylists to giving advice on their stage performances.
During the show, Sandara joked and said, "My phone was taken away so do my song challenge," pertaining to G-Dragon.
Sandara released her comeback solo album "Sandara Park" on July 12. Her self-titled album features the title track "Festival" and four other songs, including "Play!," "Dara Dara," "T Map" and "Happy Ending."
A number of K-pop idols and South Korean personalities from different generations have been joining Sandara in her "Festival" dance challenge.
With Sandara's remark on "Salty Pawn Shop," fans are wondering and waiting for G-Dragon's response to her request.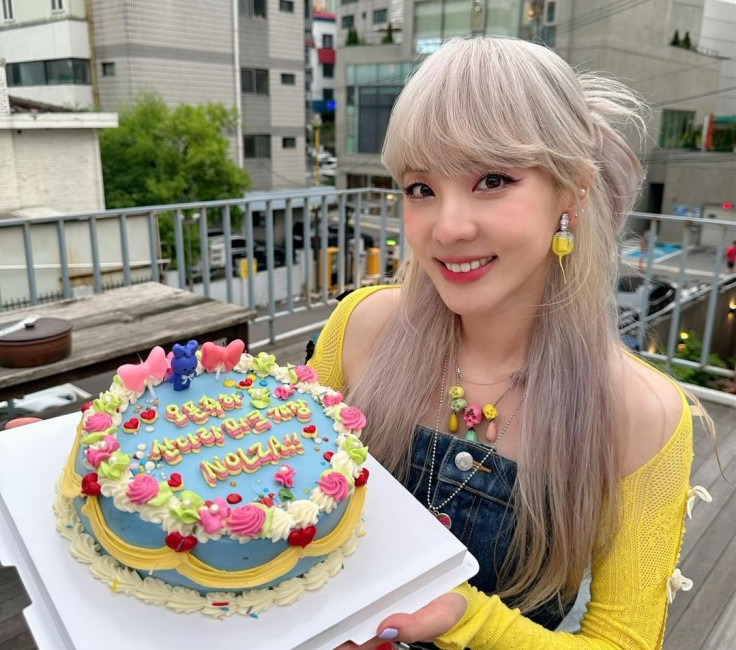 © Copyright IBTimes 2023. All rights reserved.