Is 'Santa VS Jesus' Board Game Blasphemous? Christmas-Themed Game Stirs Controversy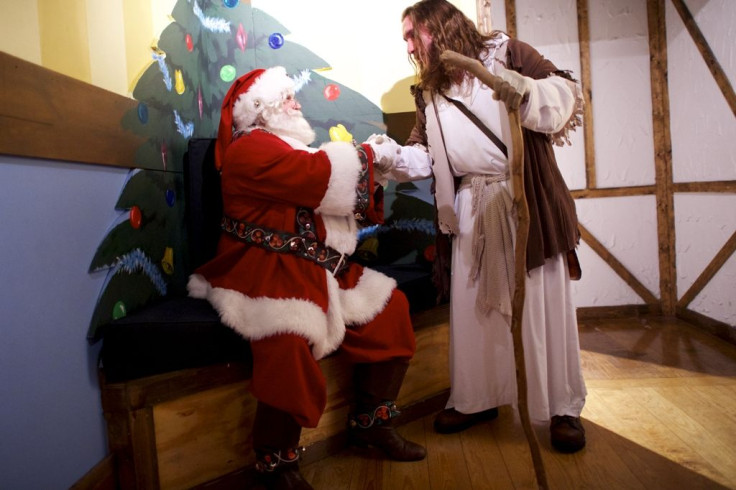 A Christmas-themed board game called "Santa VS Jesus" has stirred controversy with some calling it blasphemous. The aim of the game is to determine "Who rules Christmas? Santa or Jesus?"
Created by London-based Komo Games, "Santa VS Jesus" got full funding through a Kickstarter campaign and exceeded its $5,713 goal in just 48 hours.
In the game, players are divided into two teams — Team Santa and Team Jesus. In order to win, both teams have to play four rounds of challenges to get the most "believers." The game is the brainchild of U.K.-based Julian Miller and David McGranaghan.
"The enthusiasm of our family and friends and the rise in popularity of games such as Cards Against Humanity and Exploding Kittens made us realise there was a gap in the market for a funny tongue-in-cheek game pitting Santa against Jesus. For years people have wondered 'who rules Christmas? Santa or Jesus?'" Miller reportedly said.
Danny Webster, a spokesperson for the Evangelical Alliance UK, told BBC earlier this month that the board game "trivializes Christian belief and equates them both as fictional characters."
"With over 4 out of 10 people in the UK mistakenly thinking that Jesus was not a real historical person, this game won't help correct that. At its heart Christmas is about celebrating the birth of Jesus and the gift of life he brings. Santa comes from the story of St Nicholas who as a Christian bishop was generous to the poor and was very happy to have Christ as his king. When it comes to Santa vs Jesus, we're firmly on Team Jesus too," Webster said.
The game has exceeded sales expectations, according to Miller. He said that they "had to rush through another order with our manufacturer to keep up with the demand."
Currently, the game has three and a half stars on Amazon and comes with a price tag of $22.99. Several reviewers on the e-commerce website have given favorable ratings to the game with some calling it "hilarious," "naughty" and "perfect for parties."
© Copyright IBTimes 2023. All rights reserved.