Sarah Ferguson Responds To Princess Eugenie Pregnancy Rumors: 'Don't Be Ridiculous'
Sarah Ferguson addressed the pregnancy rumors surrounding her daughter Princess Eugenie.
On Monday, Ferguson stunned in her glamorous black ball gown when she joined her friend Hermann Buehlbecker for his annual party in Cologne. During the party, the Duchess of York spoke with the German media outlet Gala and expressed her fondness for her daughter and son-in-law.
Ferguson said that she loves Princess Eugenie's husband, Jack Brooksbank, because he is a "fantastic man." She added that she was very happy for her daughters, Princess Beatrice and Princess Eugenie, and described both as "beautiful" and "fabulous."
"It was a great wedding and Lambertz was kind enough to provide sweets for the event," Prince Andrew's ex-wife added, according to Express.
When Ferguson was asked if Princess Eugenie is already pregnant, she snapped and said, "Oh don't be ridiculous. I'm sorry you should not have asked this."
There are rumors claiming that Princess Eugenie and Brooksbank are making a baby announcement soon. Last week, Princess Eugenie shared a throwback photo of her and Brooksbank taken during their engagement announcement a year ago. In her post, Ferguson's youngest daughter shared her excitement for 2019, which triggered her fans to ask about their baby plans.
According to Alex Apati of Ladbrokes, chances are high that Prince Andrew and Ferguson will welcome their grandchild this year. Apati said that it's "increasingly likely" that Princess Eugenie would be the next royal to give birth after Meghan Markle. The odds suggesting that Princess Eugenie and Brooksbank will be making a baby announcement this year are at 8/13.
Ferguson was confident that she would be a good grandmother to her future grandchildren. In a previous interview, she revealed that she used to write children's books and noted that she's still a child and hasn't really grown up.
Back in May, Ferguson flew to Las Vegas for her "Little Red" series of children's books and the toy doll that inspired the book series. At the time, she was looking for manufacturers for Little Red to help more children.
Ferguson is also dedicated to promoting education among kids living in poverty. In July, she made a big announcement about her charity partnering with Children Crisis to help educate 10,000 children.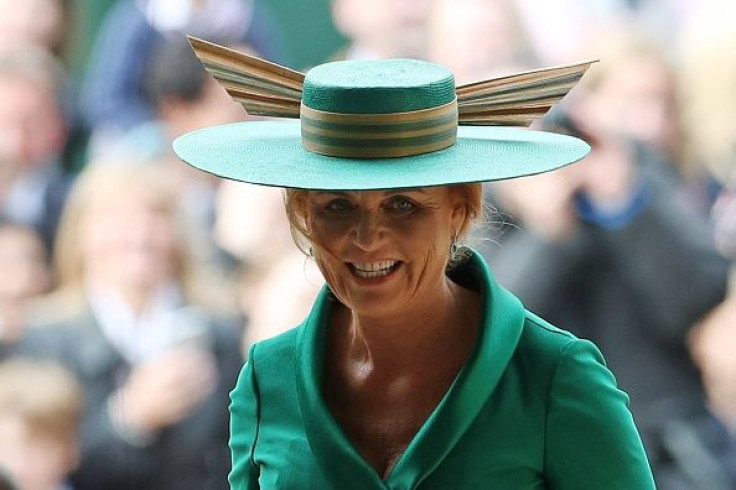 © Copyright IBTimes 2023. All rights reserved.