Satisfying Social Relationships In Midlife May Lower Risk Of Multiple Chronic Conditions Later On
KEY POINTS
The study included more than 7,600 women
Those with lowest satisfaction scores had the highest odds to develop multimorbidity
Social connections should be a "public health priority" for chronic disease prevention: Researchers
Having good relationships in middle age can be good not just for your social life, but also may help lower the risks of having multiple chronic conditions.
A team of researchers, as part of a study published in the journal General Psychiatry, followed 7,694 Australian women over a 20-year period. The idea was to see whether social relationship satisfaction was associated with multimorbidity.
"Social relationships are associated with mortality and chronic conditions," they wrote. "However, little is known about the effects of social relationship satisfaction on multiple chronic conditions (multimorbidity)."
The participants were 45 to 50 years old in 1996 and did not have chronic conditions at the time. Researchers measured five types of social relationship satisfaction (partner, family members, friends, work and social activities) about every three years until 2016, with scores ranging from zero (very dissatisfied) to three (very satisfied). The overall satisfaction score ranged from ≤5 to 15, according to the British Medical Journal (BMJ).
The women were asked if they developed one or more comorbidities such as diabetes, heart disease, cancer and stroke. Of the participants, 58% (4,484) ended up with multimorbidity during the period. Interestingly, those with scores lower than 14 had higher risks of accumulating multimorbidity compared to those who scored the highest satisfaction levels at 15. In particular, those who had the lowest satisfaction scores (≤5) had the highest odds of accumulating multimorbidity.
"(T)here was a tendency for women with a lower score to have a higher multimorbidity prevalence," the researchers wrote.
The study showed that "the greater the levels of satisfaction, the lower were the risks."
The association was comparable with other risk factors such as obesity, smoking and physical activity, the researchers said. Furthermore, other "well-established risk factors," including socioeconomic status, menopause and health behavior, together only explained 22.72% of the associations.
"To the best of our knowledge, this study is the first to provide compelling evidence on the association between satisfaction with individual social relationship types and their combination with the accumulation of multimorbidity," the researchers wrote.
"This finding suggests that the majority of the observed relationship between social relationship satisfaction and accumulating multimorbidity may be explained by other factors (eg, psychological mechanisms) and that social relationship satisfaction itself may be a strong and dominant predictor of accumulating multimorbidity," they added.
The study is observational and thus cannot establish cause. It also focused only on Australian women, so the results may not be applicable to men or people from other cultures.
Nonetheless, it highlights the potential health impact of the relationships that people have in their lives. Social connections may be considered a "public health priority" when it comes to preventing chronic diseases, the researchers said.
"Although some countries, for example, the UK, have appointed a Minister for Loneliness to develop national strategies around social relationships and health, global health strategies have not considered poor social connections as risk factors in the prevention and control of chronic conditions," they wrote.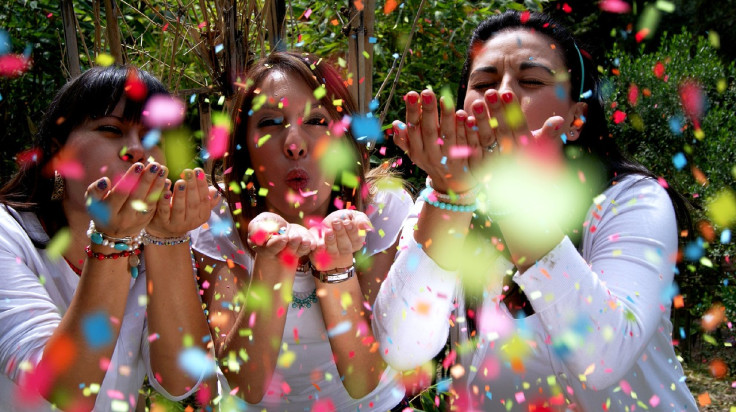 © Copyright IBTimes 2023. All rights reserved.