Savanna Greywind, Body Of Missing Fargo Woman, Found Dumped In Red River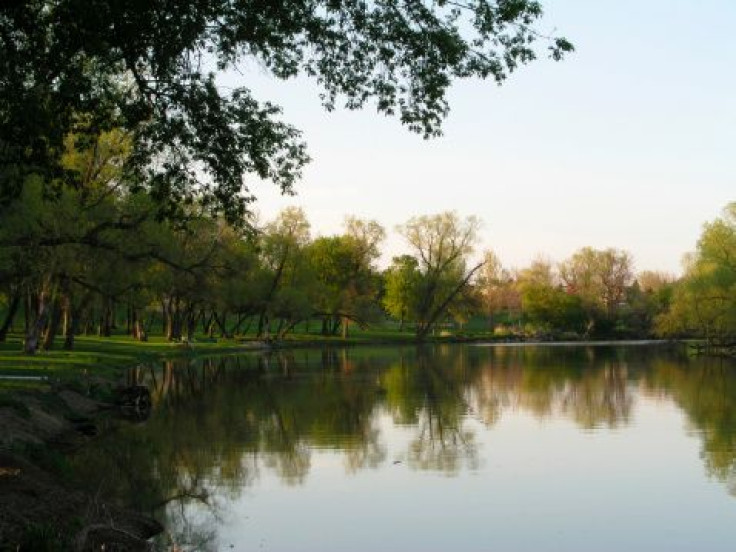 Fargo Police on Sunday found the body of a 22-year-old pregnant woman who had been missing since Aug. 19 reports said.
Savanna Greywind was found north of Moorhead, a city in Clay County, Minnesota. Twin Cities Pioneer Press reported that kayakers on the Red River came across the body wrapped in what appeared to be plastic and hung on a log.
Greywind who was eight months pregnant was found after a full week's search in which authorities targeted farmlands across state lines in Dilworth, Minnesota, and even called for public assistance in checking for the missing woman after she disappeared from her apartment in Fargo, North Dakota. About 400 people turned up to help the police search for Greywind.
According to reports, Greywind went missing after she went to help a tenant in the same apartment building fit a dress. Police on Aug. 24 arrested two neighbors, a man and a woman when the woman was discovered with what is believed to be Greywind's baby.
William Hoehn a 32-year-old man and Brooke Crews a 38-year-old woman, gave indications to the police that the baby was Greywind's, but refused to answer questions pertaining to Greywind's whereabouts. They were both charged with class A felony and conspiracy to commit kidnapping. According to KFGO, police chief David Todd said DNA testing was being conducted to confirm the baby was Greywind's.
Fargo Police Chief David Todd stated that a number of possible scenarios, including whether Greywind's child was removed from her womb or if labor had been induced are being investigated.
Greywind lived with her parents and 16-year-old brother in the apartment and worked as a nursing assistant at a senior citizens residence called Eventide Fargo. She had moved to the city for her job in January 2016 and the others in her family followed suit a few months later.
According to Duluth News Tribune, Greywind and her boyfriend, Ashton Matheny, were expecting a daughter in September and had even planned on moving into an apartment in north Fargo on Sept. 1, for which they had already signed a lease. A member of Spirit Lake Tribe, she met Matheny in middle school in Devils Lake, North Dakota, and was in a relationship for seven years.
Earlier, as the investigation into the search for Greywind was opened, her mother told local media she did not think her daughter left on her own accord. Duluth News Tribune reported that Norberta LaFontaine-Greywind told the paper: "I immediately knew something was wrong because her car is here. She's eight months pregnant. Her feet were swollen, so she wouldn't have taken up walking like that. There was pizza here that she hadn't eaten. She would not just leave that lady's apartment and go somewhere."
​According to reports, Matheny said that members of the family were not allowed by authorities to see the baby until DNA testing confirmed Greywind as the mother. "It breaks my heart," Matheny said. "They're admitting it's [our] baby." He added that they had planned to name the baby Haisley Jo.
About Greywind, Matheny said she "has a kind soul. She's loving. She cares for everyone. All she does is love and give and care."
© Copyright IBTimes 2023. All rights reserved.