WATCH: ‪ATEEZ's San Covers SB19's 'Gento'; Latest K-Pop idol To Join Tiktok Dance Craze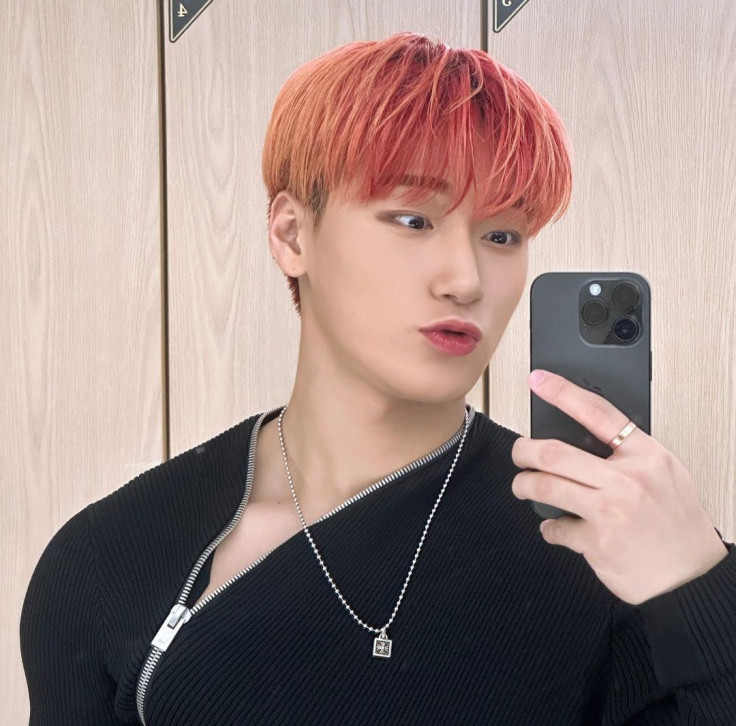 KEY POINTS
ATEEZ member San did a cover of SB19's "Gento" dance challenge on TikTok
Several K-Pop and P-Pop fans praised the Korean idol's version of "Gento"
Kep1er's Kim Dayeon, MIRAE and 2NE1's Minzy also did the "Gento" dance challenge
SB19's "Gento" TikTok dance craze has yet to die down as more K-Pop idols continue to jump on the trend, including ATEEZ member San.
On Thursday, the 24-year-old South Korean artist took to his group's official TikTok page to share his version of the trending dance challenge, which has since been dominating the platform after Pablo, Josh, Stell, Ken and Justin released the song in May as part of its "PAGTAGTAG!" album.
In the black-and-white video, San — born Choi San — showcased his impressive dance skills. The lead vocalist of ATEEZ was able to add his own flavor to the dance, highlighting more of the swag movements while wearing casual clothes, such as a shirt, jogger pants and a beanie.
Interestingly, the "HALA HALA" hitmaker immediately caught the attention of fans, most notably the Filipino pop community, garnering about 2.6 million views as of press time. Thousands of social media users also flooded the comments section with praise.
"Bro, I think I forgot how to breathe," one user wrote, while another commented, "I knew it was coming, but still wasn't ready."
"I've been watching the video 5 times. I think I'm obsessed," a third user stated.
"ΑΑΑΑΑΑΑ... He looks too good," a fourth user added.
Another wrote, "His energy is 1000/10. He did so well."
"ATINY who [will] attend [the] Manila concert please ask him and ot8 to do [the] 'Gento' challenge [together] on stage!!" a sixth user suggested, referring to ATEEZ's "The Fellowship: Break The Wall" tour, which will be having a stop in the Philippines on Sept. 16 at the Araneta Coliseum.
Aside from San, another K-Pop sensation recently took on the "Gento" dance challenge, and it's Kim Yo-han from WEi. The 23-year-old idol-turned-actor surprised the K-Pop and P-Pop communities Wednesday with his powerful version of the dance, which has since accumulated about 2.5 million views.
@wei__official #GENTO🫢 #위아이 #WEi #김요한 #KIMYOHAN ♬ GENTO - SB19
Other K-pop artists and groups who jumped on the "Gento" trend include CRAVITY's Hyeongjun and Taeyoung, EPEX's MU, Lea Navvab Huening, Kep1er's Kim Daeyeon, Aiki, MIRAE, GreatGuys, 2NE1's Minzy, and many more.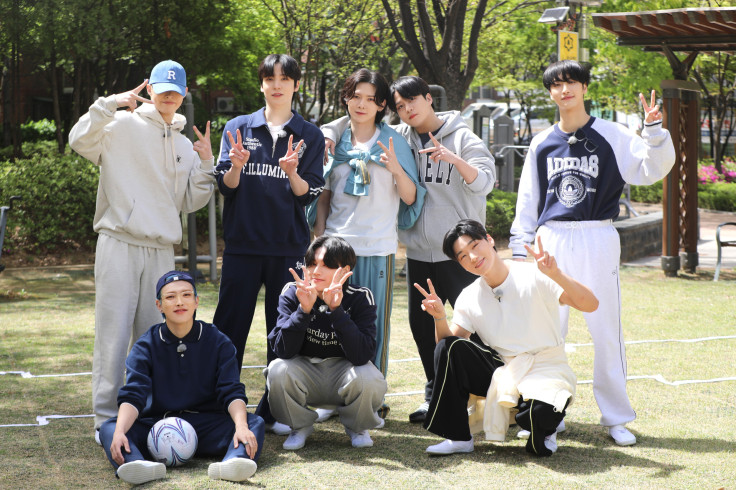 © Copyright IBTimes 2023. All rights reserved.