'Scream' TV Series Season 2 Premiere Date, New Cast Announced; Everything We Know So Far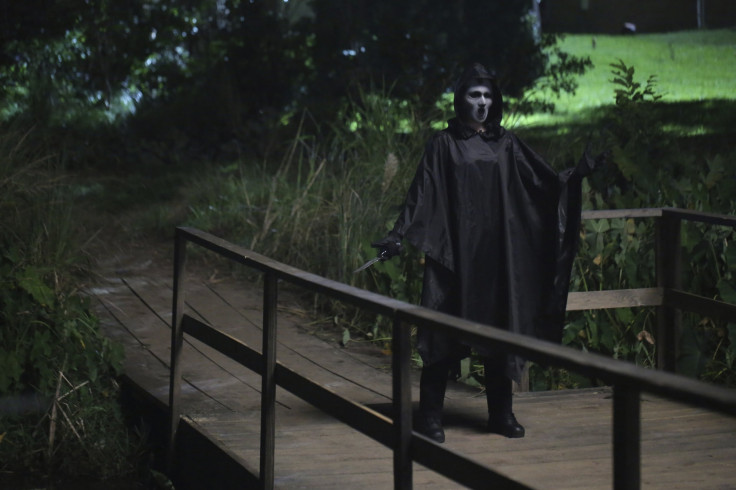 You didn't think the Brandon James killer was done carving up victims in MTV's "Scream," did you? Season 2 of the series will make its debut this May and the sophomore season promises to be "bloodier than ever." The show will feature the return of several main characters from Season 1, as well as a few new people, all of whom will be dealing with the aftermath of the killings in the first season.
Returning to the show for Season 2 are Willa Fitzgerald (Emma), John Karna (Noah), Tom Maden (Jake), Tracy Middendorf (Maggie), Amadeus Serafini (Kieran), Bex Taylor-Klaus (Audrey) and Carlson Young (Brooke). Production is currently underway in New Orleans. Michael Gans ("Make It or Break It") and Richard Register ("Make It or Break It") will be the executive producers and showrunners this season, along with Harvey and Bob Weinstein.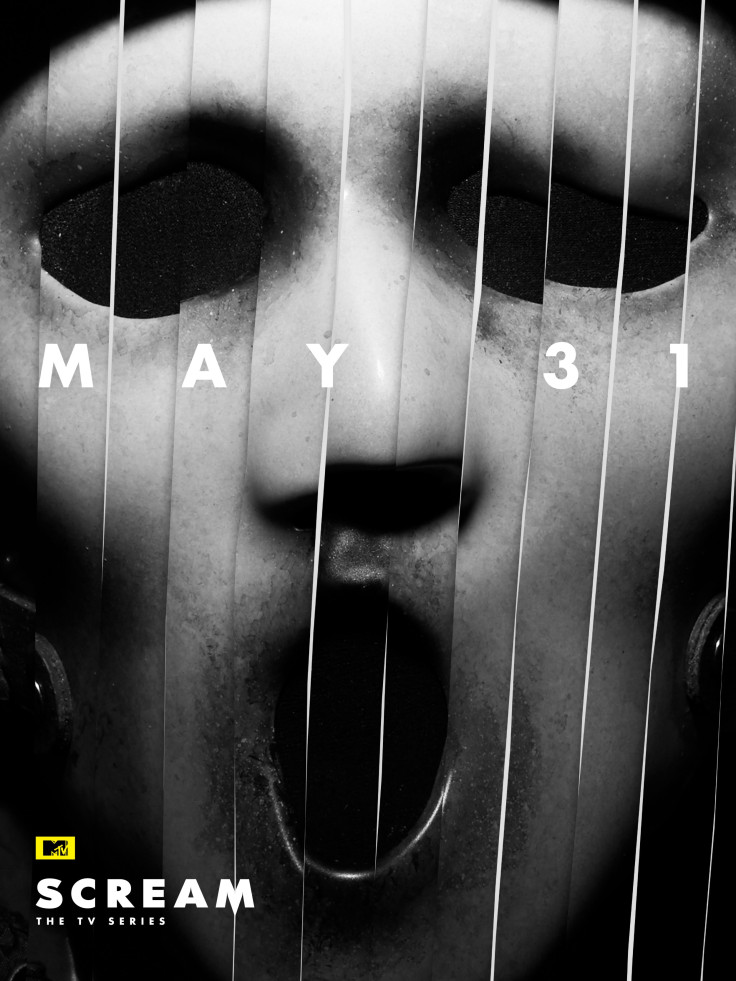 Since many characters were killed off in Season 1, the sophomore season will have some new faces joining the main characters. New series regulars include Kiana Ledé and Santiago Segura. Ledé will play a high school student named Zoe, who is described as a "driven overachiever with a secret," and Segura will star as Gustavo Acosta, a "dark and brooding" student who's into comics and serial killers like Noah.
Sheriff Hudson (Jason Wiles) was killed in the Season 1 finale, so Lakewood will have a new sheriff this season. Anthony Ruivivar will play Sheriff Michael Acosta, who grew up in Lakewood. Mr. Branson (Bobby Campo), a teacher from the first season, has left Lakewood so a new teacher will fill his role. Austin Highsmith will play a psychology teacher named Karen Lang who will be a sort of mentor for her students. Other newcomers include, Sean Grandillo as Eli and Karina Logue as Tina Hudson.
According to MTV, Season 2 will pick up following the events from the Season 1 finale. Emma will come back home to Lakewood after she went away on a "retreat" to recover from the traumatic events she experienced. The synopsis says her friends will be "walking on eggshells around her, questioning whether she has truly gotten over the killer's crimes." The Season 1 finale revealed that Audrey was somehow connected to the killer, Piper (Amelia Blaire Rose), and she'll do her best to keep this a secret in Season 2. However, someone knows the truth about her and will "harass" her about it. Meanwhile, Brooke and Jake will be moving closer to a romantic relationship, but they'll have to keep it a secret from Brooke's father, Mayor Maddox.
Noah, the horror movie and killer expert, is going to continue to dig around for the truth about the murders that went down in the first season. Lakewood's history of recent and past murders will once again become a story when another murderer comes forward looking to "bring Lakewood's heroes down in a storm of betrayal and bloodshed."
"Scream" Season 2 premieres on Tuesday, May 31 on MTV at 10 p.m. EST. Are you excited for Season 2? Sound off in the comments section below!
© Copyright IBTimes 2023. All rights reserved.
FOLLOW MORE IBT NEWS ON THE BELOW CHANNELS