'Scream' TV Series Killer Speaks After Finale; Actor Talks About Playing The Person Behind The Brandon James Mask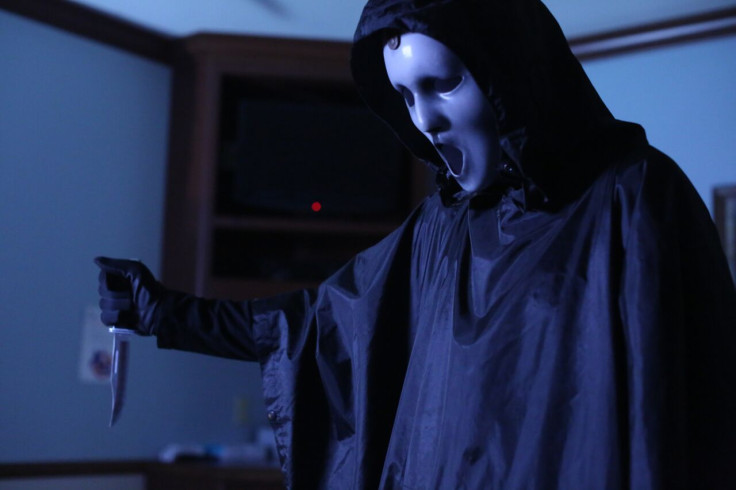 The identity of the Lakewood killer was revealed in the Season 1 finale of "Scream." Fans of the MTV series have been speculating about the murderer for weeks, but the Brandon James mask finally came off in episode 10, "Revelations."
[SPOILER ALERT: DO NOT CONTINUE READING UNLESS YOU WANT TO KNOW THE IDENTITY OF THE KILLER.]
So who has been haunting Emma (Willa Fitzgerald) and her friends? None other than Piper, played by actress Amelia Rose Blaire. She spoke to International Business Times a day before the finale about what it was like to to be the killer on "Scream," and how much fun she had being a part of the iconic franchise.
Monday afternoon, Blaire was very excited over the finale about to air to see how fans would react. She now joins the ranks of Charlie Walker (Rory Culkin), Roman Bridger (Scott Foley), Stu Macher (Matthew Lillard), Debbie Loomis/Debbie Salt (Laurie Metcalf), Mickey Altieri (Timothy Olyphant), Jill Roberts (Emma Roberts) and Billy Loomis (Skeet Ulrich), who all have played the killers behind the masks in Wes Craven's "Scream" films.
"The response on Twitter is so passionate and so excited, and everybody has so many different theories on who they think the killer is, and I've definitely been getting called out a lot," Blaire said, laughing. "I'm hoping people are satisfied and excited, and if they guessed it, then they're really happy with themselves. I hope people like it."
Blaire didn't know Piper was the killer until the filming of episode 6, when she and Will (Connor Weil) were attacked in the abandoned car dealership. She said she definitely did not see it coming.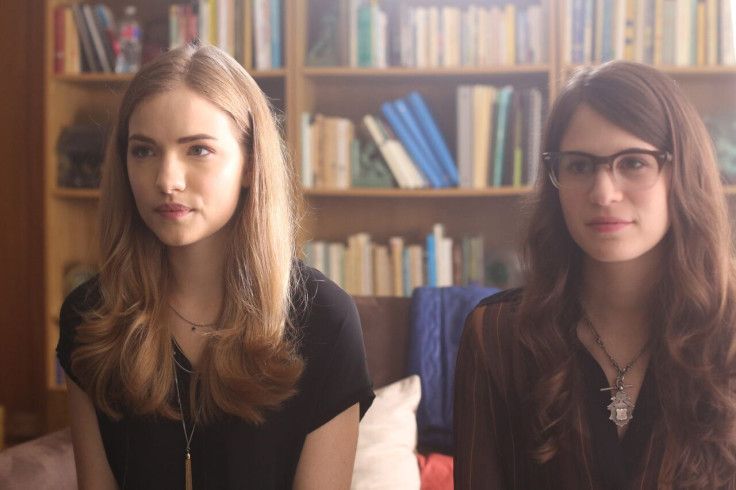 "Going into shooting that scene before I found out, I was like, 'OK, this is when Piper gets herself into a lot of trouble and maybe you'll end up kidnapped or killed,'" she said. "Then to find out, nope, you're kind of behind this whole thing and there's somebody else working with you, was really exciting, spooky and daunting."
The actress also did not know much about Piper during the filming of the show other than she had a popular podcast, so she had to create some of the backstory for herself. It wasn't until the scene where she discussed her murdered father with Emma that she got an idea where the character was coming from and had an inkling there was something suspicious about Piper.
"I created a lot of backstory because if she was in this town and she came after this murder, there had to be some kind of connection to the Brandon James murders, so I knew there had to be something there, but I wasn't sure what," Blaire dished.
After the final showdown, there was a surprising number of characters who were able to survive the bloodshed. She noted she thought there was going to be a lot more bodies, but pointed out the show definitely did not hold back on the gore. Gory scenes included seeing Sheriff Hudson's (Jason Wiles) intestines fall out in the finale and, of course, Will's death scene, which she struggled to watch.
"I remember [Weil] walking around on set with his makeup. I couldn't even look at him because it was so gruesome, but I think the show does a really good job of making you think someone is definitely going to bite it and then they escape or get out just in time," she said.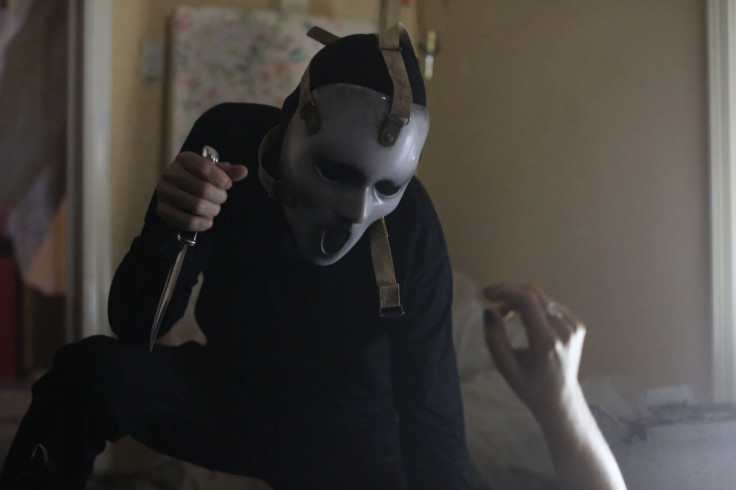 The end of episode 10 left a lot open for interpretation and many questions heading into Season 2. While it was revealed that Audrey (Bex Taylor-Klaus) was involved and helped Piper, it left the audience wondering whether maybe Audrey was the real daughter of Brandon James. Blaire, who hadn't seen the final cut of the final episode at the time of the interview, said she believes it was Piper and that she and Emma are the ones who are half sisters.
"From my point of view, I'm pretty sure Piper is the daughter of Brandon James and Daisy. I haven't seen the episode yet, so I'm not sure how it plays," Blaire said.
With Season 1 coming to a close and Piper being shot dead at the end of the episode, Blaire isn't sure she'll be back for flashback scenes in Season 2 or not, but she would love to be. Despite having no idea what's in store for the second season, she's excited to see it all play out.
"I would love the opportunity to go back and play the other side of Piper because, essentially, I was playing Piper with a mask on, this fake persona, so to get to explore that other side would be a lot of fun," Blaire said.
Growing up, Blaire said she was a big fan of the original "Scream" film, falling in love with it the first time she saw it with her sister.
"We had rented it from Blockbuster and watched it and then rewound it and watched it again and then again. We were hooked on it. I loved the first movie, it has a very special place in my heart," Blaire said. "So getting to work on the show and then getting to be one of the killers, it's very, very cool."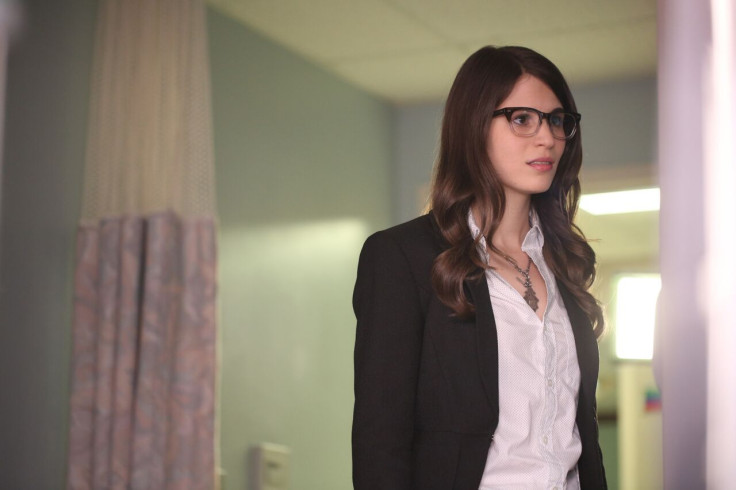 One of her favorite scenes in the original movie was the one where it was revealed that Billy (Ulrich) and Stu (Lillard) were the killers. She said she was inspired by Billy in that final scene when she portrayed Piper, who appeared both witty and crazed when the mask came off.
"That was such a fun scene with Billy and Stu, all the different levels they found was amazing. Billy went from being calm, cool and collected to then enraged and then back to cool and calm -- it was very unsettling," Blaire said.
The role of Piper was a new type of character for the actress to play, but she said she had a lot of fun doing it and that it's so special it gets its own category in comparison with other roles she's played.
"I really like getting to play a character that was outside all of the craziness and emotions that were happening and to get to play someone that wasn't as emotionally affected by all the madness, but instead got to watch from the sidelines," Blaire said. "When else do you get to play a killer on 'Scream'? That is a huge, huge deal, and it's unlike any show I've ever been on and any character I've ever played."
Blaire also addressed the loss of Craven, the iconic film director who was the mastermind behind the original "Scream" movies. Craven died at the age of 76 Aug. 30 after a battle with brain cancer. She said it's even sadder that he passed away before the final episode aired.
"He was such a visionary, and I'm very honored I got to be part of his legacy in that way, and I hope he's proud of the way it ended," Blaire said.
So what's next for Amelia Rose Blaire? The actress is headed to Finland to work on a video game for Xbox One called "Quantum Break." The game centers on a guy who has the ability to freeze and manipulate time. It's her first time working on a video game, and she said her performance plays out with motion capture and facial performance capture while she sits or stands in a green room.
"I never worked on a video game before, and it's been very exciting. It's like being abducted by aliens, otherworldly," she said.
"Scream" Season 2 is expected to premiere on MTV in 2016.
© Copyright IBTimes 2023. All rights reserved.
FOLLOW MORE IBT NEWS ON THE BELOW CHANNELS