Seattle Seahawks Vs. St. Louis Rams: Prediction, Betting Odds, And Preview For MNF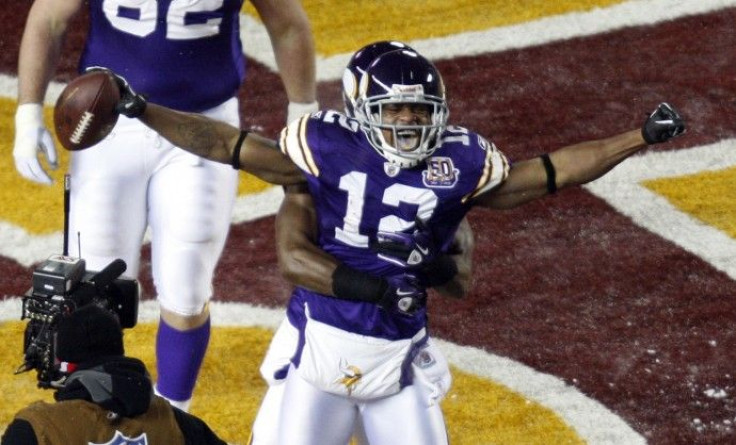 After a 25-point win over the Houston Texans put them at 3-3 on the year, the St. Louis Rams appeared to be a threat to make the playoffs as a wild card team. Those hopes may have been dashed, however, with one play last week.
In the fourth quarter of the Ram's Week Seven loss to the Carolina Panthers, Sam Bradford was forced to leave the game, injuring his knee. The injury turned out to be a torn ACL that will keep the quarterback out for the rest of the season.
"He was playing very, very well, not only yesterday but was just improving weekly," said head coach Jeff Fisher. "The challenge is obvious in this world when you have an impact player go down."
Without Bradford, St. Louis will be forced to start Kellen Clemens against the Seattle Seahawks in Week Eight. The NFC West rivals will meet for the first time in 2013 on Monday night.
Clemens played the final few minutes of last week's loss, completing two of four passes. He's been in the league for eight years, but the veteran has been a backup for his whole career. In 2007, he got the most time under center, playing in 10 games. He proved to be unworthy of a starting position, throwing five touchdowns and 10 interceptions. In 31 appearances, his career passer rating is 62.2.
The Rams are so desperate for a quarterback that they reportedly had discussions about multiple signal callers that are no longer in the NFL. According to Michael Silver of nfl.com, the organization entertained the idea of signing Tim Tebow. They even went as far to give Brett Favre a call about coming out of retirement.
"It's flattering, but there's no way in hell I'm going to do that," Favre told SportsTalk 570 in Washington.
Placing the call to Favre might show what little confidence the team has in Clemens. Favre hasn't played in the NFL since the end of the 2010 season, and he was terrible in 13 games. The future Hall of Famer threw 11 touchdowns and 19 interceptions. He turned 44 years old on Oct.10.
The Seahawks quarterback is coming off one of his better games this year. In Seattle's 34-22 win over the Arizona Cardinals, Russell Wilson threw for 235 yards, 3 touchdowns and no interceptions. His 122.1 passer rating was his highest of 2013.
The Seahawks have a one-game lead over the San Francisco 49ers in the division, and they hold the best record in the conference at 6-1. They've been dominant at home, but will play the Rams on the road, where they have been vulnerable. The Seahawks' three home wins have come by an average of 20 points. Away from CenturyLink Field, though, they've lost once and twice won by five points or less.
"It feels like we are still growing," said head coach Pete Carroll, who gave his team four days off following Thursday's victory. "We are still a very young team and it feels that way. We have enough firepower in a lot of areas to overcome the things that are going in the wrong direction but we are playing good, solid football."
Percy Harvin could make his season debut on Monday. Seattle traded for the wide receiver in the offseason, but he underwent surgery for a torn labrum. He's back at practice, but his status for the game remains uncertain.
The Las Vegas Betting Odds have Seattle favored by 11 points, with the over-under set at 42.5 points. They are 5-2 against the spread and haven't been underdogs yet this season.
Prediction: Seattle 24, St. Louis 14
© Copyright IBTimes 2023. All rights reserved.