SEC Rejects Rumors About Gary Gensler's Resignation; Investigation Reveals Story Is AI-Generated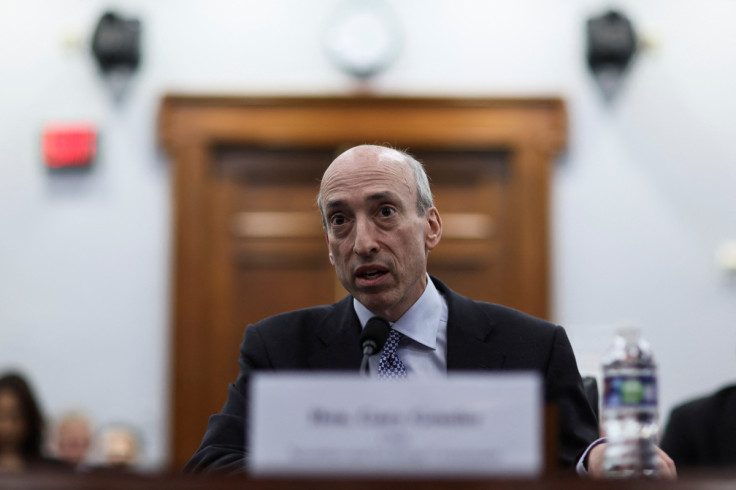 The U.S. Securities and Exchange Commission (SEC) has dismissed rumors circulating online claiming that its current chairman Gary Gensler is resigning and it turned out that the report, which was spread on various social media platforms, was supposedly written or generated by an artificial intelligence (AI) bot or app.
Fox Business journalist Elanor Terrett reached out to the SEC via email to verify if rumors about its chairman resigning after an internal investigation are true, but she got a succinct reply, "NOPE" from her connections within the commission, based on the screenshot of her email conversation with the SEC she shared on Twitter.
But, who started this rumor, and what made people spread it on various social media outlets?
Over the weekend, a website called CryptoAlert ran an article titled, "SEC Sources Confirm Gary Gensler Resignation," and it was immediately picked up and shared by multiple users on various social media accounts, including the Twitter handle @WhaleChart, which amassed more than 1.8 million views as of 2: 10 a.m. Tuesday.
The report about Gensler's resignation cited an "anonymous" SEC official as the source of the information.
Digital media resource Cointelegraph conducted its own investigation of the report and discovered that the "article's text scored a 96.8% on third-party AI-detector ZeroGPT, indicating there is a high likelihood the vast majority of the text was generated by AI."
It added that "the website also appears to be very new, with only 17 posts in total, the first of which is dated June 22. Most of the articles appear to make heavy use of artificial intelligence, with all articles scoring about 70% with ZeroGPT."
The website indeed appeared to be new, with its domain only registered at 4:47 pm UTC on June 24, Cointelegraph reported.
The rumor about Gensler's resignation was further rejected by Fox senior correspondent Charles Gaspino, who also reached out to his connections to get to the bottom of the issue.
"I tried to get an answer from the SEC flack on Gary Gensler's rumored resignation (which sounds like wishful thinking from his haters). When I asked the question via email, his chief PR guy said 'Sorry what," Gapino's tweet read.
Gensler is the sitting chairman of the SEC and during his term, he has sued a lot of crypto businesses for allegedly violating the country's securities law.
His unpopular statements over the years have earned the ire of many cryptocurrency enthusiasts and advocates, which peaked in June when the SEC sued Coinbase and Binance, two of the world's largest crypto exchange platforms, for allegedly violating securities law.
© Copyright IBTimes 2023. All rights reserved.