Selena Gomez On Instagram Addiction: Why She Deleted The App From Her Phone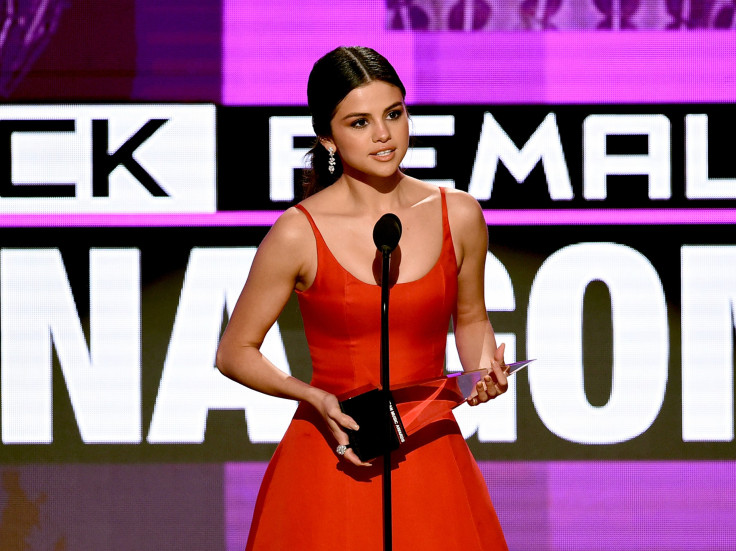 With more 113 million Instagram followers, Selena Gomez is the most followed person on the social media platform, trailing only Instagram's own account. Her account has more than 1200 posts, but the photos are no longer coming from Gomez.
Gracing the cover of the April issue of Vogue, the "Kill Em With Kindness" singer opened up about her Instagram addiction and revealed why the app is no longer on her phone. After deleting it from her phone, Gomez, 24, handed over access to her assistant who now runs the account, which the singer doesn't even have the password to.
"As soon as I became the most followed person on Instagram, I sort of freaked out," Gomez said. "It had become so consuming to me. It's what I woke up to and went to sleep to. I was an addict, and it felt like I was seeing things I didn't want to see."
According to Gomez, she would end up feeling bad after looking through the app. "It was putting things in my head that I didn't want to care about," she said, adding, "Which is why I'm kind of under the radar, ghosting it a bit."
On Aug. 15, the singer made what would be her last Instagram post for over three months and flew to Tennessee for a program that featured group and individual therapy. "You have no idea how incredible it felt to just be with six girls," she said. "Real people who [didn't care] about who I was, who were fighting for their lives."
Since coming out of the program, Gomez has tried to keep a low profile and isn't currently under pressure to release new music. According to her, she no longer gets out much and doesn't communicate with many people. "I think 17 people have my phone number right now," she told Vogue. "Maybe two are famous."
© Copyright IBTimes 2023. All rights reserved.