Senior Dog Fallen Into Sinkhole At LA Home Rescued [Video]
KEY POINTS
Mayahuel fell 15 feet into the ground Wednesday evening
The owner noticed the deep hole for the first time after the dog fell in it
The Building and Safety Dept. were later called to the house to ensure it was safe for residing
An elderly dog was in distress for hours after she fell several feet into a deep hole Wednesday evening at a home in Los Angeles County's Willowbrook community.
Firefighters attempted the rescue for about three hours before successfully bringing the 15-year-old dog named Mayahuel to safety.
Rescue crews from the Los Angeles Fire Department were called to the scene at 6:45 p.m. ET.
LAFD determined that the pet was at least 15 feet underground, at the home located near 137th Street and Stanford Avenue, NBC4 reported. The culprit was a sinkhole that had formed due to an abandoned septic tank on the property.
The dog owner said they noticed the hole in the ground for the first time only after Mayahuel fell in it. "My father-in-law called me and he said that he couldn't find her and suddenly we checked and there was a hole right there," the pet parent said.
"It ended up being a septic tank, it's approximately 15 to 20 feet deep," Captain Abe Serrano with the LA County Fire Department reportedly said. Luck seemed to be on Mayahuel's side as the septic tank was empty, it had been for many years, LA County Fire Department Captain Wade Kelsey said.
Serrano said there was a crawl space under the house. The homeowner had initially tried to carry out the rescue himself but soon realized that it was too deep and unsafe.
"It was very tense moments, several hours we were waiting. We were so nervous. I was at a loss for words," Mayahuel's owner said. She was rescued around 9:25 p.m. ET after which she was taken to the vet for evaluation. "I'm really really happy that she's alive. It's amazing that she's alive," he said.
LAFD shared a video of the dog once she was pulled out. The video captured Mayahuel's sweet reunion with her family. The owners could be seen hugging the dog and showering her with some much-needed pets.
"Thank you so much guys, thank you, thank you, thank you, thank you. Really thank you so much," the owner said, expressing his gratitude, accompanied by a thanking gesture of touching his chest and then his forehead. The relief on his face after reuniting with his senior furry made for a heartwarming sight.
Once the rescue was completed, the Building and Safety Department was also called to the site to ensure that the house was structurally safe to continue being occupied by the residents.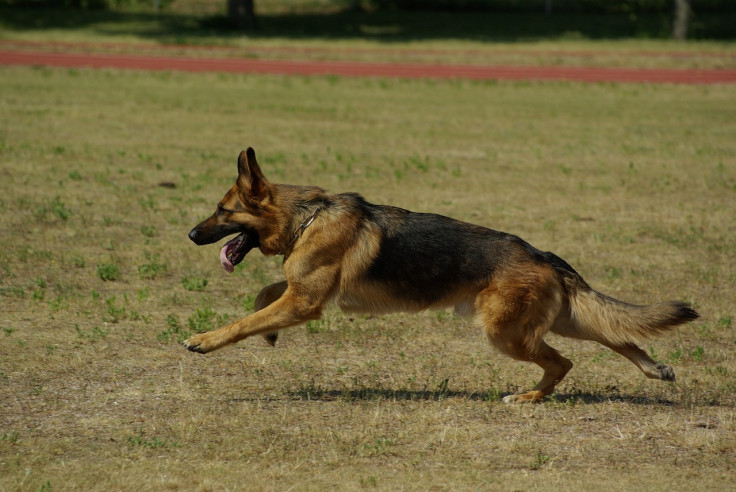 © Copyright IBTimes 2023. All rights reserved.