Serena Slams ESPN: All-Italian US Open Womens' Final With Little-Known Roberta Vinci And Flavia Pennetta Dims Ratings Hopes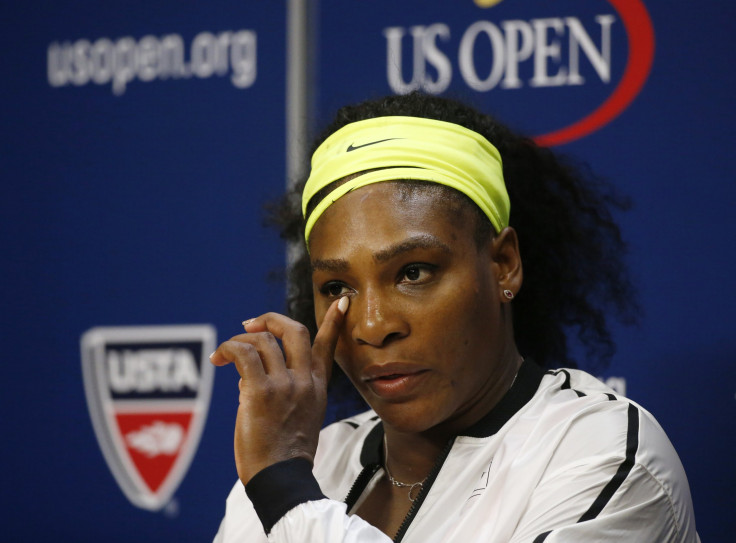 For the past two weeks, ESPN had been on pace to serve up a huge U.S. Open win, but it just had its serve broken by an obscure Italian player named Roberta Vinci. The Italian journeywoman, who had never taken so much as a set off the reigning U.S. Open champion Serena Williams, upset Williams 2-6, 6-4, 6-4 during a semifinal match Friday afternoon.
Vinci will play her countrywoman Flavia Pennetta Saturday, a matchup that even tennis enthusiasts may have trouble psyching themselves up for: Both women are ranked outside the top 25 in the Women's Tennis Association singles rankings (Pennetta, who has had more luck in doubles, is ranked 26th). Within an hour of Williams' upset, that lack of enthusiasm manifested itself on secondary-market ticket websites like StubHub, where tickets to the women's final were on sale for as little as $25. Before her defeat, the tickets were going for more than $1,440.
Tennis is no different from other televised sports, which depend on big names (or big markets) for big ratings. According to Nielsen, last year's U.S. Open men's final between Marin Cilic and Kei Nishikori drew just 2.2 million people, a multiyear low for the slam's longtime broadcaster, CBS. Not coincidentally, it was also the first Grand Slam men's final in four years that did not include at least one of the so-called big four -- Roger Federer, Novak Djokovic, Rafael Nadal and Andy Murray.
While women's tennis does not have a big four, it could be argued that Serena Williams functioned as the Big One. A winner of 21 grand slam titles, Serena had won the U.S. Open three consecutive times entering this year's tournament, and she was a reliable draw for TV audiences -- her 2014 U.S. Open women's final, against Caroline Wozniacki, drew 4 million people, and her 2013 victory over Viktoria Azarenka drew a bigger audience than a bruising four-set match between Djokovic and Nadal.
The upset dashes what had been an encouraging 12 days for ESPN, which was carrying the U.S. Open in its entirety for the first time. The much-hyped quarterfinal battle between Serena Williams and her sister, Venus, on Tuesday earned a 4.8 rating, and attracted an additional 612,000 to its mobile app, a record.
The minor-league matchup will also impact sponsors like American Express and IBM, which have ponied up big for the U.S. Open and will now be playing in front of smaller TV audiences at the final on Saturday. Typically what happens when a network under-delivers on audiences is rebates are paid to advertisers.
© Copyright IBTimes 2022. All rights reserved.
FOLLOW MORE IBT NEWS ON THE BELOW CHANNELS