SEVENTEEN Hoshi, Red Velvet Yeri Dating? Some Think They're Secretly Together, But Fans Debunk Rumors
KEY POINTS
Romance speculations between K-Pop idols Hoshi and Yeri created a stir online
The SEVENTEEN and Red Velvet members were allegedly seen on a trip to Jeju together
Fans shared their reactions and debunked the romance rumors between the two idols
Speculations about a potential romance between Hoshi of SEVENTEEN and Yeri of Red Velvet sparked discussions in an online community in South Korea after a Weibo post claimed the subtle messages of Yeri on Hoshi's birthday.
On Wednesday, Hoshi and Yeri reportedly trended at No. 1 on Weibo, a Chinese microblogging site and one of the biggest social media platforms in China.
An anonymous poster on Weibo claimed that there were hidden messages on Yeri's social media posts on Hoshi's birthday and that the two K-Pop idols appeared to have gone on a Jeju trip together. The post also claimed that they secretly attended the same events together.
The post was shared in an online community in South Korea, where it sparked discussions.
The original poster took notice of how Yeri's Instagram posts allegedly featured Hoshi's name in the background, potentially hinting at a concealed relationship. According to the Weibo post, though Yeri didn't share a greeting on Hoshi's birthday, combining the background picture of her posts that day allegedly made up Yoshi's name.
The Instagram posts of the two artists featuring candy also allegedly hinted at a possible romance between them. The original poster claimed the two seemingly sent sweet signals to each other through the photos.
Next, the poster claimed that Hoshi and Yeri went to Jeju Island together, but they only posted about the trip in October.
Lastly, Hoshi and Yeri allegedly attended the same events together. For instance, when Hoshi showed up to a brand event, he was allegedly caught with Yeri at some point. The two K-Pop artists allegedly attended as a couple in secret.
Since the post went viral, one fan uploaded a detailed rebuttal to some of the claims made by the original poster about Hoshi and Yeri's alleged romantic relationship. Twitter user @FlwrFlln said in a tweet, "Now in Weibo, there's [a] rumor that Hoshi and Yeri are dating, but here's [a] rebuttal, protect our Hoshi guys."
Addressing the Jeju Island trip claim, the dates of Hoshi's and Yeri's trips were allegedly not the same. The other party reportedly just went to shoot a vlog. The fan suggested the possibility that Hoshi went to Jeju for a family trip, noting that he has a sister, who is shorter than him.
The comments section of the post was also filled with netizens voicing skepticism over the dating rumor.
"This is so forced, so it's not even worth believing in it," said one user, while another commented, "They need to bring more solid evidence to claim they're dating," per the English translations by Allkpop.
Another Twitter user, @noname_bin, claimed that a Chinese anti-fan said they would spread false controversies about SEVENTEEN. The user reminded fans they shouldn't believe the controversial stories making rounds online about the SEVENTEEN members these days.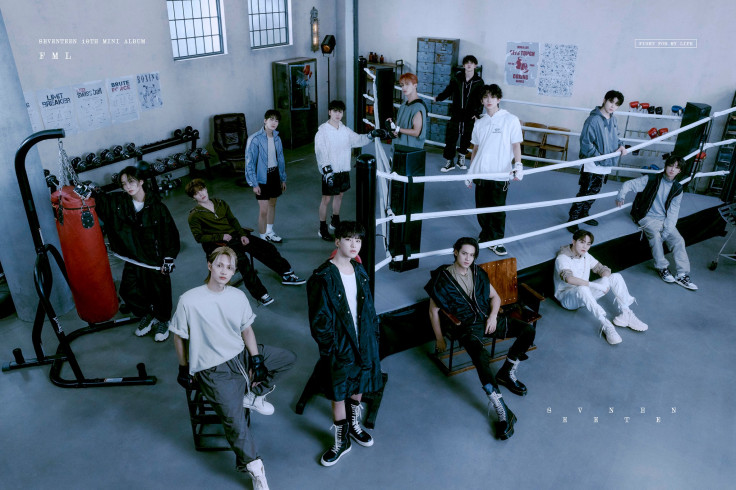 © Copyright IBTimes 2023. All rights reserved.