Sexual Assault On College Campuses On The Rise: Fighting Sex Crime In The Trump Era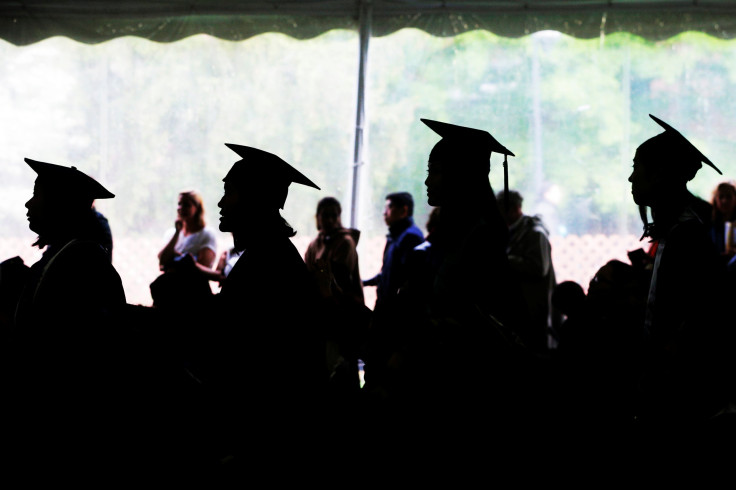 College sexual harassment or assault cases have seen a sharp increase since 2014. During former President Barack Obama's administration, the Department of Education had issued guidelines warning colleges and universities that their failure to respond appropriately and effectively to sexual harassment or violence in campuses could be considered a violation of the Title IX law.
Title IX of the Education Amendments Act of 1972 is a federal law that states: "No person in the United States shall, on the basis of sex, be excluded from participation in, be denied the benefits of, or be subjected to discrimination under any education program or activity receiving Federal financial assistance."
The law also offers protection for transgender students, pregnant or parenting students, and students who have faced of sexual or gender-based harassment or been a victim of violence on their campuses. However, several advocates of this law have been concerned about its implementation and future during President Donald Trump's administration.
Read: University Of California, Santa Cruz Reaches $1.15 Million Settlement After Sexual Assault Allegations Against Professor
In January, when Secretary of Education Betsy DeVos was chosen for the role, she could not commit to the fact that the education department would enforce and implement the law in a similar way as it had been done for the last couple of years.
California lawmakers in 2016 passed a legislation in response to a sexual assault case in January 2015 by a Stanford University swimmer, Brock Turner, who was convicted of assaulting an unconscious woman with intent to commit rape, penetration of intoxicated person, penetration of unconscious person and received a six month jail term. The sentence created outrage among the public and they called it too lenient. Democratic Assemblyman Bill Dodd, a co-author of the legislation had then said: "Sexually assaulting an unconscious or intoxicated victim is a terrible crime and our laws need to reflect that."
"This bill is about more than sentencing, it's about supporting victims and changing the culture on our college campuses to help prevent future crimes," Dodd had said.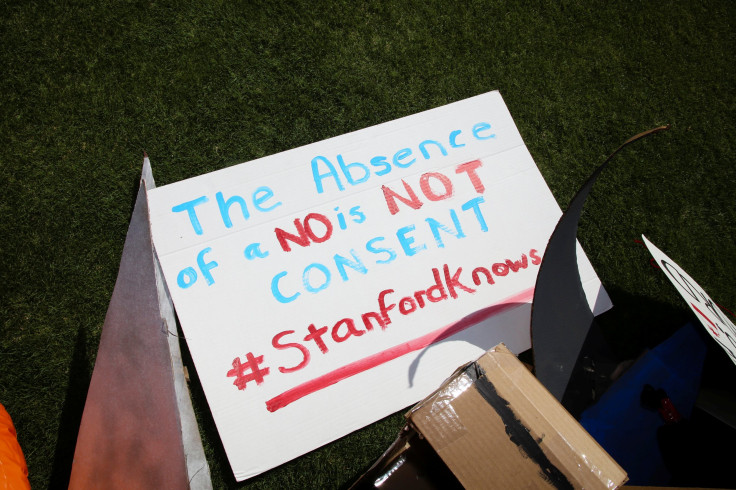 Before the bill was passed, California law did not consider the charges against Turner to be rape because neither of them involved penile penetration.
Various studies conformed that almost 20 percent of all female college students are subject to sexual assault of some sort and that male students belonging to a fraternity house are more likely to rape than those who do not belong to fraternities at an alarming ratio of 3:1. Female students belonging to a sorority house are 74 percent more prone to rape.
In 2014 Brown University and the University of Connecticut had the maximum instances of rapes on their main campuses — 43 each. The federal campus safety data recorded an average of 10 rape cases in 100 universities and colleges that year.
Two women, both students of the University of California, were sexually assaulted over a weekend at Berkeley's off-campus frat houses in October 2016. The victims reported that they were assaulted at social events.
In February 2017 a similar incident came to light when a student accused her professor of raping her in 2015 in University of California, Santa Cruz. She has awarded $1.5 million as a settlement. The university had denied accepting her complaint earlier even though the professor had a history of such behavior.
Read: Campus Sexual Assault: College Rape Prevention Classes Reduce Risk, Study Finds
Baylor University has also been known for their sexual assault scandals and is still struggling with it. The most recent was in March 2017 when a former Baylor University football player Shamycheal "Myke" Chatman and his former teammate Tre'Von Armstead were arrested for their involvement in a 2013 gang rape of a female student. Since 2011, the university has been faced with at least four gang rapes in which 19 footballers have been accused of sexual or physical assault. The woman, who accused Chatman and Armstead, alleged that the numbers of sexual assault cases against the university might be way higher than what has been reported, according to Dallas News.
© Copyright IBTimes 2022. All rights reserved.
FOLLOW MORE IBT NEWS ON THE BELOW CHANNELS