AMC Heads 'Into The Badlands,' Hopes For The Best With Daniel Wu Martial Arts Drama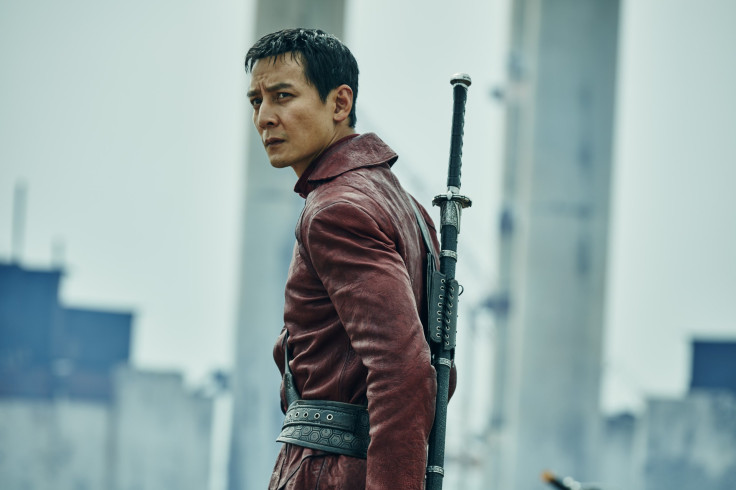 Despite conventional TV industry wisdom, AMC doesn't technically need another hit right now. Thanks to "The Walking Dead" -- the biggest scripted show on all of television by a mile (country or city) -- it's one of the only cable networks whose ratings did not trend downward in the last year. In fact, third-quarter ad revenue was up an impressive 39.5 percent over last year, according to media analyst Michael Nathanson. The bleak zombie drama -- sorry, "walker"-infested drama -- even allows AMC to charge cable and satellite providers more for the privilege of carrying its feed.
But that doesn't mean AMC doesn't want another hit, and martial arts series "Into the Badlands," premiering Sunday, is the network's next big bet.
AMC has launched five shows in the last two years, but the only real ratings successes have been the "Breaking Bad" spinoff "Better Call Saul" and "Walking Dead" spinoff "Fear the Walking Dead." That's an observation based purely on numbers, of course: the 1980s-set computer drama "Halt and Catch Fire" finally did catch fire among critics in its second season, and "Turn: Washington's Spies" recently began shooting its third season. But there have been whispers among the creative community that AMC might only be able to generate future results based on past successes, and AMC's president of original programming and development, Joel Stillerman, is hoping to banish those voices Sunday with "Into the Badlands."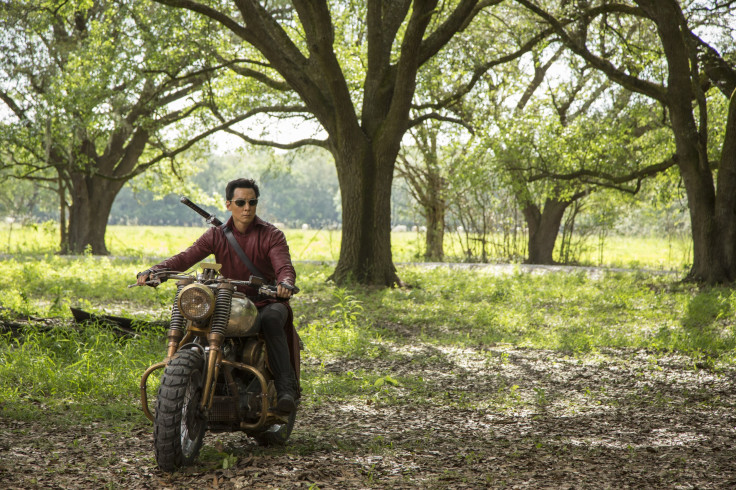 "There isn't a show like this anywhere on television," Stillerman says. Action-centric shows like Netflix's "Daredevil" and The CW's "Arrow" favor smash-n-bash fighting styles, and tend to be based on comic books, too. "It is not the only show on TV that has excellent fight choreography," Stillerman acknowledges. "But this is a specific kind of fighting -- classic martial arts."
"Badlands" is a true original for the screen, though it is very (very) loosely based on the 16th-century Chinese novel "Journey to the West," about a Buddhist monk who travels from China to India on a quest for enlightenment. The "journey" part is pretty much all "Badlands" keeps: Rather than a monk, our hero, Sunny (Daniel Wu, also an executive producer), is a trained killer in the service of one of the seven "Barons" who control various fiefdoms in a post-apocalypse America.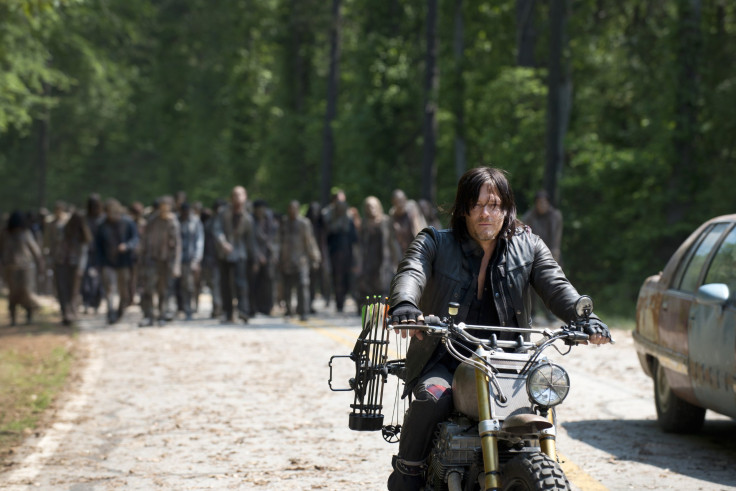 Hedging Your Bets
After the unexpected bonanza of "The Walking Dead," which was developed to target what the network saw as an underserved horror audience, AMC execs have been consciously looking to develop programming that appeals to genre fans who might not have many viewing options. "We've been very entrepreneurial in terms of going out and actively looking for these," says Stillerman. "There's a very large and global audience for martial arts stories."
The definition of a successful show has undergone a rewrite of late, no longer necessarily contingent upon massive numbers ratings in the U.S. An American series can trundle along for several seasons with only a million or so viewers in the advertiser-coveted 18- to 49-year-old demographic if it fetches a high enough price abroad. "Oh, international is huge," Stillerman says. "How a show will play around the world is definitely a factor, though that alone isn't enough to get something on our air."
Still, setting the series in America was key for all parties. "This is quintessentially an American story," explains Miles Millar, who executive produces the show along with Al Gough. And to get the proper feel of a future in which nature has taken back her own (as opposed to "the sort of desert-y 'Mad Max' thing or the neon 'Blade Runner' feel," as Gough puts it), Gough and Millar decided to shoot in New Orleans. New Orleans has a tax incentive program for productions, but filming there can still eat up a lot of budget.
Nothing chews through a budget like a good fight scene, though, and "Badlands"' fight sequences are a good two or three minutes, a potential eternity in television, all elaborately choreographed and gorgeously, lovingly shot.
None of this comes cheap, but Gough and Millar insist AMC never wavered in their financial commitment. "They gave us everything we wanted," says Gough, including an entire fight unit that filmed at the same time as regular production -- most fight units on other series shoot one or two days out of the seven an average episode takes to film -- and a prodigious fake blood budget.
Helping to mitigate those costs was the length of this first season: AMC only ordered six episodes. This doesn't sound like much of a vote of confidence, but recall that "The Walking Dead" similarly had a six-episode first season. "Six seems to be the magic number for AMC," Millar says.
"It gives you a chance to build the world without worrying about anything else," Gough adds.
The first three episodes of "Badlands" will also air behind the last three "Walking Dead" episodes of this half of "Dead"'s sixth season, a slot that Stillerman had in mind even before "Badlands" was fully baked. Given that "Dead" post-show talkfest "Talking Dead" regularly outrates most other shows on television, the odds of a big sampling audience, at least, are high.
The real test will come once "Dead" has finished for the fall and "Badlands" is on its own, and so whether these measures will be enough to break AMC's cold streak won't be seen for another month or so, but Gough, Millar and Stillerman aren't worried. While stopping short of confirming a second-season order, all three made vaguely positive statements about the show's future, regardless of Season 1's performance. As in the Badlands, the days of the itchy trigger finger are over.
FOR FREE to continue reading
✔️ Unlock the full content of International Business Times UK for free
offer available for a limited time only
✔️ Easily manage your Newsletters subscriptions and save your favourite articles
✔️ No payment method required
Already have an account?
Log in
© Copyright IBTimes 2023. All rights reserved.