Shark Week 2014: Most Deadly Premiere Moments From Discovery Channel's 27th Annual Series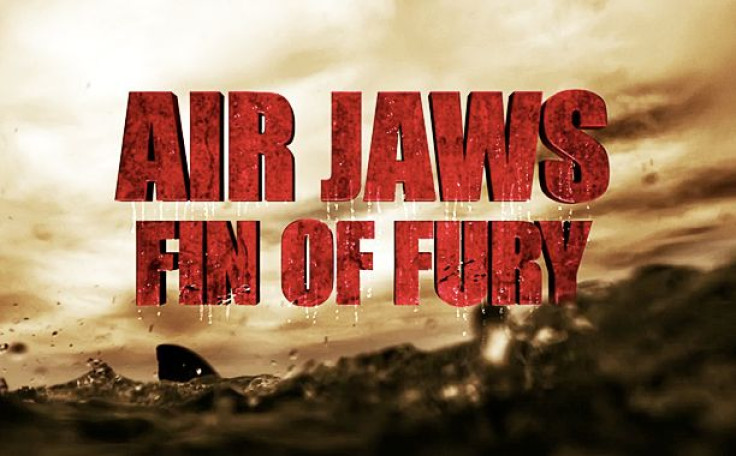 Shark Week kicked off its 2014 season off with a huge bang – or should we say a bite – when Discovery Channel aired "Air Jaws: Fin of Fury" on Sunday, Aug. 10. The alluring Discovery Channel premiere episode centered on Jeff Kurr, a natural history filmmaker and shark expert, and his team on their mission of tracking down the missing "mega-shark" known as Colossus.
According to Mike Sorenson, Discovery Channel's Vice President of development and production, it took the network nearly two years to create feature that had us all sitting on the edges of our seats.
"The show we're leading off with, 'Air Jaws: Fin of Fury,' took two years to make," Sorenson told the International Business Times during an exclusive interview. "I met with Jeff Kurr – he's a legend – and kind of picked his brain about how do we bring [Colossus] back."
Colossus is the massive one-ton white shark fans watched blast from the water off the coast of South Africa at 25 mph during the segment "Ultimate Air Jaws" in 2011. The show drew in phenomenal ratings with the famously captured breach, becoming one to the top ten most-watched Shark Week episodes to date. Now fans will get to see the "mega-shark" in a new light with the airing of "Fin of Fury."
"'I asked [Kurr], 'What do you want to do differently and what haven't we've been able to do in years past?'" Sorenson revealed, explaining how Discovery Channel put a spin on the 2011 feature. "[Kurr] was like, 'I really want to do this show.' And I said, "Done! Let's do it."
That's when Kurr revealed just how long it would take to make "big, blue natural history documentary."
"He's said, 'Great. It'll be on the air in two years.'"
And if you watched "Air Jaws: Fin of Fury" tonight then you know the Discovery Channel feature was totally worth the wait. The 27th annual premiere of Shark Week had our mouth's agape as we witnessed Kurr and his team try to track down the one fish in the sea who we witnessed chomped down on a seal decoy near Seal Island in 2011.
Here are the top two moments from "Air Jaws: Fin of Fury."
1. Parthenope Meets Her Match: To lure the missing Colossus from the ocean's depths, local shark expert, Dickie Chivell, created a 14-foot female shark decoy in hopes of attracting the "mega-shark" to the surface.
Only problem was, in order for the decoy to look life-like, Dickie had to ride on the back of the board named "Parthenope," which was only inches away from great whites swimming beneath him.
"I wasn't really sure that Parthenope would even float at first," Kurr told Entertainment Weekly. "I have this rule of thumb: I like to be pretty high out of the water when I'm dealing with great white sharks. Dickie thought it was okay to be right there on the surface with the sharks. He was basically swimming with them because there was really nothing in between him and the sharks. He was on this tiny craft, which offered a little bit of protection but not a whole lot, in the name of research and discovery to try to find Colossus. I commend him for that."
It's safe to say our hands were drenched with sweat while watching Dickie dive into shark-filled waters.
2. Chris Fallows Goes For A Dip: Fallows, shark expert and legendary photographer, descended 40-feet into the depths of the ocean in the light weight, Kurr-designed WASP (Water Armor Shark Protection) after Parthenope failed to attracted Colossus.
However, during Fallows' cage-dive to find the "mega-shark" with the deformed dorsal fin, Fallows found himself in a bit of trouble when the aggressive great whites started taking bites out off the WASP.
Kurr revealed to Entertainment Weekly why he think the sharks were so echanted with the WASP.
"The only thing about the WASP that was a little troublesome was the colors it was painted: It was painted black, silver and yum yum yellow, which was a little bit by design because sharks really seem to like the yum yum yellow," he quipped. "I think they demonstrated that in our WASP sequence."
What did you think of the 2014 season premiere of Shark Week? Did "Air Jaws: Fin of Fury" set the terrifying tone for the 27th annual season of the hit Discovery Channel summer series? Sound off in the comment section below.
© Copyright IBTimes 2023. All rights reserved.