Sheila Abdus-Salaam, First Female Muslim Judge In New York State Supreme Court, Found Dead In Hudson River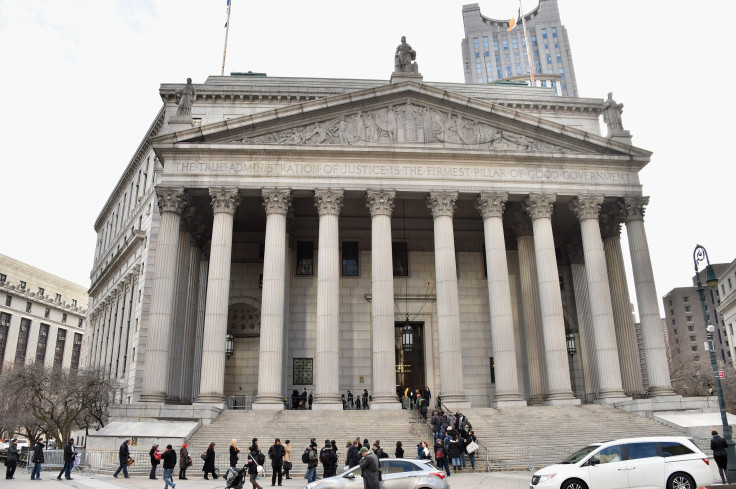 The body of a former New York State Supreme Court Judge, Sheila Abdus-Salaam, who was the first African-American woman to serve on that bench, was found floating Wednesday in the Hudson River off Manhattan, police authorities said.
Abdus-Salaam's fully clothed body was found floating by the shore near Harlem around 1:45 p.m. EDT. The New York Police Department said there were no obvious signs of trauma or injuries thus indicating there may not be any foul play.
She was reported to be missing Tuesday morning by her husband who was brought to the scene to identify the body. The paramedics declared her dead at 2 p.m. EDT, however, the cause of death is yet to be determined, New York Times reported.
Since 2013, the 65-year-old Manhattan resident had been serving among the seven judges at the State Court of Appeals. She was the first African-American woman to do so. She was also the first Muslim female judge. She had been elected to the Supreme Court of the State of New York in 1993 and remained there till 2009. She was appointed to the State Court of Appeals by Gov. Andrew Cuomo.
Cuomo released a statement Wednesday calling her a "pioneer" and a "force for good whose legacy will be felt for years to come."
"I was proud to appoint her to the state's highest court and am deeply saddened by her passing," Cuomo said.
When Cuomo nominated her to the highest court in 2013, he had praised her "working-class roots" and her "deep understanding of the everyday issues facing New Yorkers."
"Being a judge is an honor and involves tremendous responsibility to the litigants and to society," Abdus-Salaam had said prior to her unanimous approval, according to New York Daily News.
Abdus-Salaam completed her graduation from Barnard College and received her J.D. from the Columbia University School of Law, where she had been a classmate of former U.S. Attorney General Eric Holder.
"Sheila could boogie, but there was a seriousness about her, a strong sense of purpose at a relatively young age," Holder said during her swearing-in ceremony. "She never forgot where she came from."
Some of her colleagues also mourned her death.
"The New York Court of Appeals was saddened to learn today of the passing of Judge Sheila Abdus-Salaam, a most beloved colleague since she joined the Court in May 2013," Chief Judge Janet DiFiore said on behalf of the New York Court of Appeals.
"She was a conscientious, thoughtful judge who never lost her humility. This is an unspeakable tragedy," the city's Corporation Counsel Zachary Carter told the Daily News.
© Copyright IBTimes 2023. All rights reserved.