Shiba Inu Defies Hostility, Achieves Utility Breakthrough With Double-Digit Gain
Shiba Inu, one of the world's most popular dog-themed altcoins, achieved another major breakthrough in utility this week. Not only did it reclaim a $4 billion market capitalization and achieve double-digit weekly gains, but it also sent trillions of SHIB tokens to breakeven, giving hodlers hope of returning to profit soon.
The month of June has created a hostile environment for the cryptocurrency industry. In the first week, the U.S. Securities and Exchange Commission (SEC) executed regulatory actions against two of the world's largest crypto exchange platforms, Binance and Coinbase. Furthermore, popular large market cap crypto assets were classified as securities.
As exchanges considered delisting crypto assets labeled as securities, the prices of those cryptocurrencies plummeted. This further dampened investor appetite due to concerns over the U.S. debt ceiling issue and an impending interest rate hike by the Federal Reserve.
However, Shiba Inu defied these market conditions as its price exploded and broke through resistance levels.
This surge resulted in double-digit weekly gains for the dog-themed altcoin. According to the latest data analyzed by data science company IntoTheBlock, over a trillion SHIB tokens reached their break-even point, regaining their initial value.
The surprising price surge was a welcome development for the patient Shiba Inu community, who chose to hold onto their SHIB tokens despite the price dip in previous weeks.
Moreover, this surge allowed Shiba Inu to reclaim a $4 billion market capitalization, reaching $4,225,133,880.
The altcoin experienced a 34% price surge since the previous week's dip, bringing 18.58 trillion SHIB tokens into profitable territory. These profitable tokens now account for 40.9% of the total circulating supply of Shiba Inu.
In addition, the Shiba Ecosystem's official content marketing specialist, known as @LucieSHIB on Twitter, shared that Shiba Inu has entered the Business and Finance category on Twitter and was trending at the time with over 144,000 mentions and tweets.
While the exact reason for this price surge remains unclear, the Shib Army (the dedicated members of the Shiba Inu community) credits it to the community's efforts and the continuous work of the development team. Over the past week, the team introduced a new project called Shibacals, a collaboration studio that bridges the digital and real-life worlds.
During the official rollout of Shibacals, the pseudonymous lead developer, Shytoshi Kusama, informed the community that the launch brings the ecosystem one step closer to Shibarium, the layer-2 scalability solution expected to be released sometime this year.
As of 1:56 p.m. ET on Monday, SHIB experienced a 2.03% loss and was trading in the red zone at $0.000007163. The 24-hour trading volume was 120 million, based on the latest data from CoinMarketCap.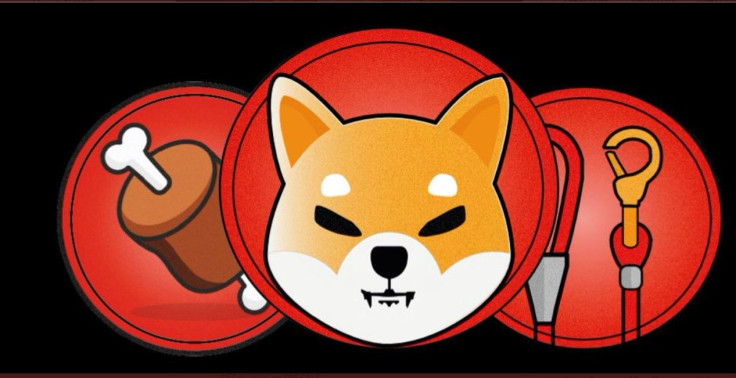 © Copyright IBTimes 2023. All rights reserved.