Shiba Inu Lead Developer Teases Imminent Release Of 'Something Physical' In Ecosystem
Shytoshi Kusama, the pseudonymous lead developer of the Shiba Inu ecosystem, has created excitement among the Shib Army by teasing an upcoming reveal of a new initiative with a cryptic clue that "something physical is coming."
Renowned for their enigmatic messages, Kusama continued to pique curiosity on Wednesday by sharing a brief video featuring the Shiba Inu mascot and the text "Something physical is coming." However, the developer refrained from providing further details or elaborating on the tweet.
Within the last 24 hours, several prominent members of the Shiba Inu community, including the official content marketing specialist using the Twitter handle @LucieSHIB, have also been teasing a similar development.
Earlier on Wednesday, the Shiba Inu official shared an image displaying white fabric with the letters "SHIBA" stitched on it, accompanied by the Shiba Inu logo beneath.
The tweet carried the caption, "Little tease, It's coming - let's get physical," but no additional information was shared.
The Shiba Inu community was naturally thrilled by these tweets, with some members speculating that the term "physical" might be related to Shiba Inu merchandise.
The image shared by Lucie in her tweet resembled the back of a hoodie or varsity jacket.
Others speculated that the announcement could involve a collaboration between Shiba Inu and a sports merchandise business, while some believed it could be the highly anticipated partnership with the renowned athletic brand Champion.
Although the Shiba Inu team has remained silent about this upcoming project, it may be linked to Kusama's previous statements on Telegram.
Recall that Lucie shared a screenshot of the lead developer's message to the community, revealing the imminent release of a trailer for another addition to the Shiba Inu ecosystem, which will be unveiled "when the time is right."
Furthermore, Kusama hinted at an "early July" release window for the project, which is a departure from their usual practice, suggesting that the project is already completed and awaiting launch.
Interestingly, it appears that Kusama may have already provided some details about the project last week, subtly hidden and possibly overlooked by many.
In their message, the lead developer said, "In fact, when the time is right, the next 'something is coming' trailer will blossom into a showcase of the next addition to our ecosystem, slated for early July." Kusama emphasized their intention to "connect everything and demonstrate how we have aligned with the best decentralized technologies/protocols, offering a comprehensive decentralized product covering governance, IRL, MV, Blockchain, Al & DAOs, in a way that cannot be replicated by anyone else on the planet."
By using quotes and echoing the same phrases in their recent tweet, Kusama seemingly hinted that this "something physical" represents the next addition to the Shiba Inu ecosystem, scheduled to launch in early July.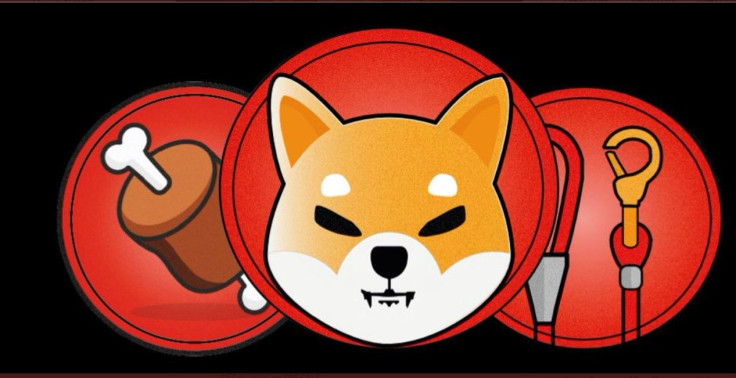 © Copyright IBTimes 2023. All rights reserved.