Shiba Inu Gears Up For Massive 'Shib: The Metaverse' Update As Initial Launch Draws Near
KEY POINTS
"Shib: The Metaverse" WAGMI preview was dropped in March
The team is set to launch four hubs by September
Rocket Pond, along with Ryoshi and Tech Trench HUBS, will reportedly be unveiled this year
Staying true to its promise, the "Shib: The Metaverse" team is poised to roll out another major update on the Shiba Inu ecosystem's own metaverse space very soon, something that it claims the community "will love."
While Shibarium's beta launch is already in the pipeline, it does not mean the Shiba Inu development team is not doing anything else as a myriad of incoming projects for the Shib Army is definitely in the works.
Over the weekend, industry veteran and "Shib: The Metaverse" chief advisor Marcie Jastrow dropped a bombshell for fans of the Shiba Inu ecosystem's own metaverse, announcing the upcoming official reveal of Rocket Pond.
The chief advisor also shared the team was making some needed improvements to the Rocket Pond hub. While she said she "cannot wait to show" the latest addition to WAGMI, she assured the Shib Army that they "will love it."
"Shib: The Metaverse" team has been preparing to officially unveil four hubs by September, Jastrow said in a Twitter Spaces session.
Rocket Pond, along with Ryoshi and Tech Trench hubs, will be unveiled this year, according to Shib Ecosystem's official content marketing specialist who goes by the Twitter handle Lucie.
She also noted that "Shib: The Metaverse" will see a multi-platform launch, including mobile devices, PC and virtual reality (VR) devices, allowing the platform to be accessible to everyone with mobile phones.
An allusion to Shiba Inu's anticipated skyrocketing "to the moon," Rocket Pond's concept art was shared last September, which showcased iconic landmarks such as Lake Tahoe, Cape Canaveral, and the Monument to the Conquerors of Space.
In March, the "Shib: The Metaverse" team dropped the official alpha preview of the WAGMI hub, an acronym for "we are all gonna make it."
It showed a flyover of the virtual space, which was designed to get users to become more familiar with the hub that offers a unique yoga and meditation experience with its Eastern temples, small bridges laying over rivers and brooks, a waterfall, high rocks and pagodas.
The official preview of two other "Shib: TheMetaverse" hubs – Tech Trench and Ryoshi – are also scheduled to release this year.
Tech Trench is the hub where all huge ideas are generated and it is littered with buildings inspired by Yale University, Rolex Learning Center in Switzerland, and Nanyang Technological University in Singapore.
It is planned to serve as a center where enthusiasts can learn more about blockchain, DeFi, dApp programming and technology.
Meanwhile, the Ryoshi hub, believed to be named after the pseudonymous creator of Shiba Inu, is kept under wraps. Its concept has never been shared by any of the members of the "Shib: The Metaverse" team or the Shiba Inu development team.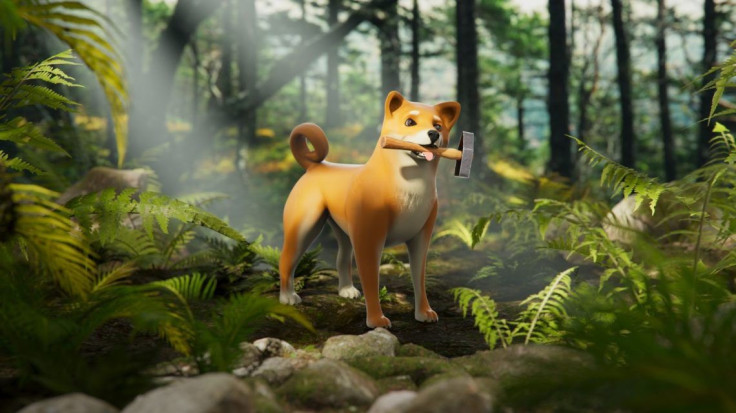 © Copyright IBTimes 2023. All rights reserved.