Shiba Inu Lead Developer Teases 'Great Things In The Works,' Promises To Complete 'Decentralized System'
KEY POINTS
Kusama has been radio silent on various social media platforms over the past weeks
The Shiba Inu lead developer revealed they were committed to completing the decentralized system
SHIB saw a 1.33% loss and was trading in the red zone at $0.00000855 over the past 24 hours
Looks like Shibarium, the highly anticipated layer-2 scalability solution of the Shiba Inu ecosystem, is not the final component that will complete creator Ryoshi's vision, with its pseudonymous lead developer suggesting "many great things are in the works."
While Shibarium has no release date despite it being in its alpha version, Shiba Inu lead Shytoshi Kusama reminded the community in their latest statement, "I am here" and "I'm not going anywhere," after staying inactive in various social media outlets and community group chats.
Kusama's latest statement on Discord was shared by Shiba Ecosystem official content marketing specialist, who uses the handle @LucieSHIB on Twitter, noting "Devs are in good mood and with positive vibes."
The lead developer also explained that the Shib Army--the fierce and loyal members of the Shiba Inu community--was well aware the team was onto something, especially when they were quiet.
"Let me say something... I'm here. I'm not going anywhere. For those of you that have been here for a while (and by here I mean Shib), you know that when I'm quiet in cooking up something. So, I've been VERY quiet because there are many great things in the works," Kusama said on Shiba Inu Discord.
The head honcho of the popular dog-themed altcoin also assured the community they will keep their promise and will complete the decentralized system that will shake the ecosystem, saying that it "is the nature of trailblazing" new territories.
"I don't know about all the tomfoolery going on, but I do know that at the end of the day, I am going to do exactly as I promised I would and finalize/ complete this decentralized system. It can get wild, and crazy, "chaos" as he (Ryoshi) would call it, but that is the nature of trailblazing new frontiers," Kusama further said.
The lead developer also wished the community well, and teased that they "can't wait to see how everyone reacts when they realize I wasn't kidding."
In our exclusive interview with Kusama a few months ago, International Business Times had asked the popular, but exceedingly mysterious developer, what they will be doing since the Shibarium alpha was already out.
Kusama shared their "next job is systems designer," detailing the job would include building backend, crafting the ticket system, support and onboarding.
The lead developer also said they will be busy designing user interfaces for some "secret projects" and "some surprises to help move businesses that don't understand the MV (referring to "Shib: The Metaverse."
SHIB, the native token of the Shiba Inu ecosystem, saw a 1.33% loss and was trading in the red zone at $0.00000855 over the past 24 hours with a 24-hour volume of $85,130,973 as of 1:26 a.m. ET on Wednesday based on the latest data from CoinMarketCap.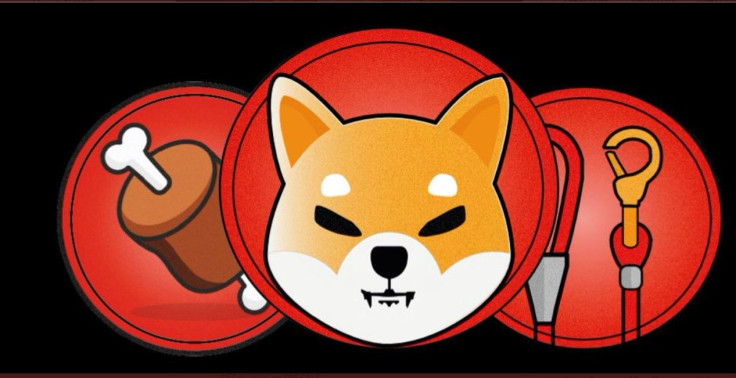 © Copyright IBTimes 2023. All rights reserved.