SHIB's Shytoshi Kusama Drops Bombshell For Shiba Inu Ecosystem, Teases An 'Early July' Release
KEY POINTS
Shytoshi Kusama dropped a huge update to the Shiba Inu community
They also discussed the series of FUD (fear, uncertainty, doubt) within and outside of the Shiba Inu community
Kusama hinted at the "early July" release window of the upcoming project
Shytoshi Kusama, the pseudonymous lead developer of the Shiba Inu ecosystem, dropped explosive news that hyped the Shib Army amid the ongoing crackdown by the U.S. Securities and Exchange Commission (SEC) in the cryptocurrency industry.
Over the weekend, Shiba ecosystem's official content marketing specialist shared a screenshot showing Kusama's latest message to the Shib Army on Telegram. While the lead developer discussed the series of FUD (fear, uncertainty, doubt) within and outside of the Shiba Inu community, they also teased the Shib Army with some exciting information.
Kusama disclosed the imminent release of a trailer for another addition to the Shiba Inu ecosystem, which according to them will drop "when the time is right."
Moreover, they also mentioned the "early July" release window of the upcoming project, which is something the lead developer seldom provides to avoid giving the community a timeline of the team's projects.
This suggests the soon-to-launch initiative is already finished and most likely at its testing and polishing stage.
"In fact, wen the time is right, the next 'something is coming' trailer will blossom into a showcase of the next addition to our ecosystem, and slated for early July," Kusama revealed, adding that they plan to "tie it all together and show how we have aligned with the best decentralized technologies/ protocols, and have a complete decentralized product that covers governance, IRL, MV, Blockchain, Al & DAO's in a way that simply cannot be done by anyone else on the planet."
Kusama did not drop the name of the initiative and even tried to conceal it by giving vague clues.
The Shiba Inu development team has its hands full when it comes to projects for the community.
Aside from the highly-anticipated official release of the layer-2 scalability solution Shibarium, which is currently in its alpha stage, the Shib Army is also waiting for an update on the launch of ShibaSwap 2, the latest version of the decentralized exchange of the ecosystem.
The "Shib: The Metaverse" team, which recently rolled out the preview of the Rocket Pond Hub, is also poised to make an announcement about its next hub, which, based on previous statements from the team, will center on the Shiba Inu's pseudonymous creator Ryoshi.
The collectible card game "Shiba Eternity" has just concluded its tournament. While mobile gamers are enjoying it, Kusama previously mentioned the team will soon launch its blockchain version.
Of course, there are a lot more initiatives that the team is currently working on, some of them have not been made public and are tightly kept under wraps.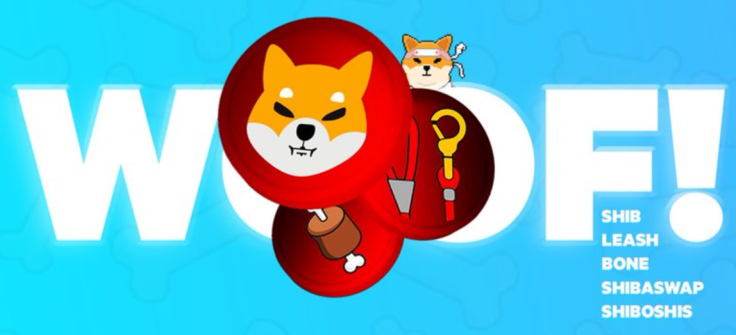 © Copyright IBTimes 2023. All rights reserved.