Should XRP Holders Worry About SEC Appealing The Court's Decision? Lawyers Don't Think So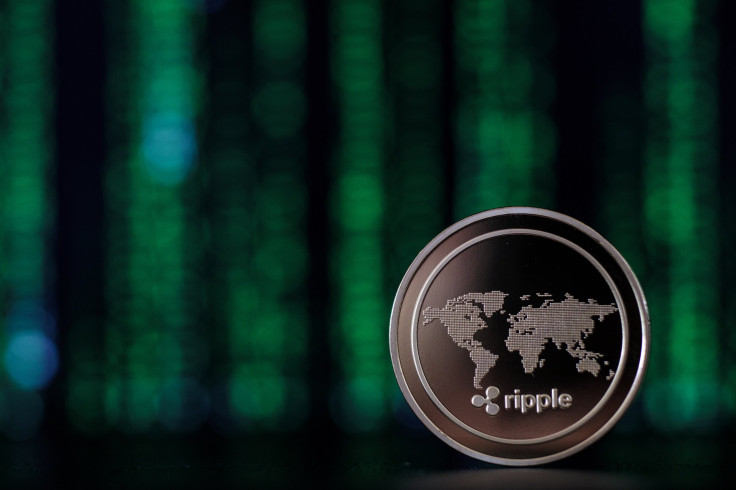 Rumors about the U.S. Securities and Exchange Commission (SEC) possibly appealing the court's decision are rife online, and while some XRP holders are worried that it could impact the recently revived value of the native token of the Ripple blockchain, several pro-XRP lawyers explained that the court might just overturn it.
The landmark ruling in the SEC's lawsuit against Ripple Labs will most likely withstand an appeal, as Judge Analisa Torres based her ruling on the Howey Test and decided on the facts of the matter, lawyer Jeremy Hogan said.
The Howey Test is the U.S. Supreme Court case for determining whether a transaction qualifies as an investment contract, which would make it a security and subject to disclosure and registration requirements under the Securities Act of 1933 and the Securities Exchange Act of 1934.
The lawyer noted that an appellate court might not overrule the factual determinations executed by Judge Torres, which underlines that her judgment has a high probability of surviving any legal challenge.
"What Judge Torres did I think was very smart. She made her opinion based on the Howey Test. What she said was, 'Well, in these programmatic sales, the purchasers did not know who they were buying from, and neither did Ripple know who was buying XRP and therefore there was no expectation of profits. And so she couched her opinion in terms of the facts and that's more likely to stick," Hogan said in an interview.
"That's less likely to be overturned on appeal, because, you're right, appellate judges don't like to dig into the facts of the case and say that the trier of fact, which in this case is the judge, was incorrect," he added.
The lawyer said that he also thinks that Judge Torres' ruling legally shields XRP traders, but not other digital assets.
"[Torres] explicitly says XRP is not a security of the secondary market. And so she gives us what we really want without making it a part of her official order because it really wasn't in front of her and I agree with her on that," Hogan said.
"So, it protects XRP holders from any argument in the context of XRP that XRP is not a security. Now, it's just a trial-level order. So non-XRP digital assets are not covered by this order. So this order only applies to XRP. It doesn't apply to anything else. Now, it's persuasive authority in those other cases, but it's not binding on anyone," he added.
Crypto Law founder John Deaton also made an assurance to the XRP community and said that an SEC appeal will not change the recent ruling by the judge.
"An appeal is not even close to a setback," Deaton, a known pro-XRP lawyer, said on Twitter, while encouraging the community to not "let anyone underestimate how significant this win is."
Deaton said, "It will be two years from now before a decision is issued by the 2nd Circuit, if it's appealed. The Torres Decision is the law until then - at least in the 2nd Circuit."
Many in the crypto community, including Robert Quartly-Janeiro, the Chief Strategy Officer of the Tier-1 cryptocurrency exchange Bitrue, considered Judge Torres' ruling on the SEC vs. Ripple case a landmark victory.
"Bitrue sees the positive ruling as a potential watershed moment for the broader crypto ecosystem in seeing that elements of it are completely different, e.g., smart contracts and algorithmic currencies. Despite the difficulties that Ripple and its currency XRP have faced in recent years, the company has confronted these challenges and continued to progress and develop," the executive told International Business Times.
The ruling significantly impacted the market performance of XRP, according to Quartly-Janeiro, whose company, Bitrue, remained Ripple Labs' partner throughout its legal battle with the financial regulator.
"From a market perspective, the ruling has really moved the market and strengthened XRP's place amongst the big 10 crypto assets in terms of market capitalization with a +76% jump to $0.79 per coin at the time of writing. Clearly, those who sold off during the period of uncertainty have sort to return, alongside speculators trading on the news itself but the new price of XRP will be interesting to see where it settles in due course," he said.
"Whilst XRP remains below its historic all-time high the news will be welcomed by those who support it," he told IBT, adding that "Bitrue has prioritized the usage of XRP and supported the XRP ecosystem – being the first exchange in the world to offer XRP staking and one a handful of currencies that were listed on the exchange when Bitrue was founded in 2018."
XRP was trading down at $0.719 with a 24-hour trading volume of $1,457,020,064 as of 5:00 a.m. ET on Monday, representing a 3.01% decline in value in the past 24 hours, according to the latest data from CoinMarketCap.
© Copyright IBTimes 2023. All rights reserved.