Gensler 'Disappointed' With XRP's Non-Security Tag, Suggests More Crypto Enforcement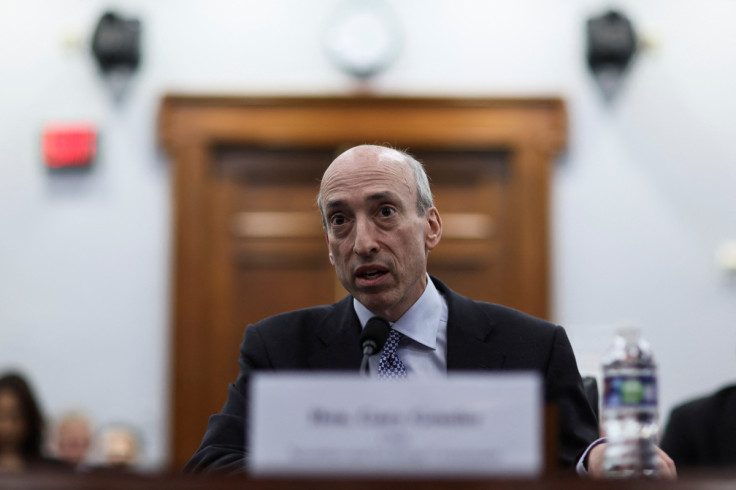 Gary Gensler, the current chairman of the U.S. Securities and Exchange Commission (SEC), finally said his piece on the recent court ruling in the Ripple Labs' lawsuit. Expressing disappointment at XRP's non-security tag, he assured consumers that more enforcement is in the offing.
Ripple Labs' partial but monumental win generated mixed reactions from the cryptocurrency industry and regulators, especially from Gensler. He shared that while the commission was pleased with the court's decision that protected institutional investors, Judge Analisa Torres' decision on retail investors, however, was more of a bone of contention.
"We're pleased from that decision recognizing the importance of protecting investors on the institutional investors," the SEC chairman said Monday at a National Press Club luncheon where he discussed artificial intelligence (AI), before adding, "While disappointed in what they said about retail investors, we're still looking at it and assessing that opinion."
Last week, Ripple Labs scored a major victory for the cryptocurrency industry in its legal battle against the financial regulator after the court ruled that institutional sales of XRP, the native token of the Ripple blockchain, violated federal securities law, but programmatic sales and sales on exchanges did not fall as a sale of securities.
According to the court, the U.S. SEC cannot say for certain that speculative investors have "a reasonable expectation of profits to be derived from the entrepreneurial or managerial efforts of others."
"So what's next? We're going to continue to try to bring firms that may not be into compliance without prejudging any one of them and trying to ensure that we protect the investing public," Gensler said.
"There's ongoing litigation with a number of these crypto platforms and these platforms are commingling a number of services that you've seen on these crypto platforms where they could well be trading against their customers, bundling up a bunch of services that we would not allow in any other parts of our capital markets," the SEC chairman said in an interview with Yahoo Finance.
The SEC sued Ripple Labs and some of its executives in 2020, with the case finally getting a summary judgment after almost three years.
Last month, the major Wall Street regulator sued two of the world's biggest centralized cryptocurrency exchange platforms by trading volume, Binance and Coinbase.
© Copyright IBTimes 2023. All rights reserved.