Should You Go To College? PayPal's Peter Thiel Will Pay You $100,000 To Drop Out And Live Your Dream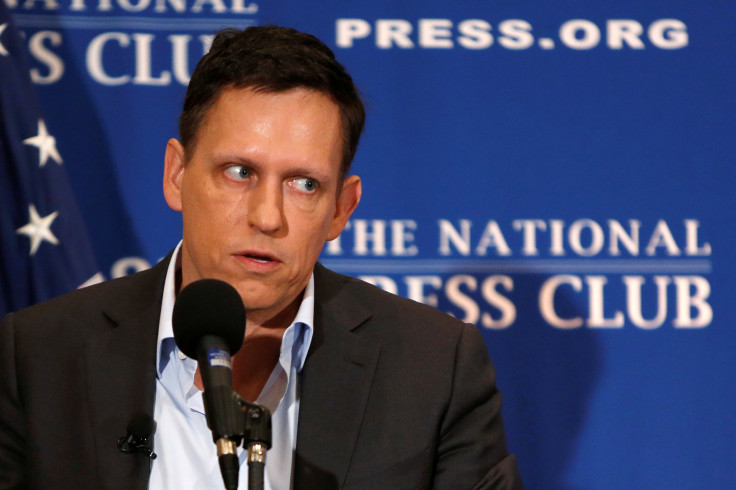 PayPal co-founder Peter Thiel has made waves over the past few years for a variety of reasons. Whether it was his sexuality and being the first gay man to address his orientation at the Republican National Convention, or his reported bid for California governor, Thiel has often had something noteworthy to say.
One of his more eccentric ventures, however, is the Thiel Fellowship.
About 20 students, fresh out of school, are picked by the Silicon Valley entrepreneur every year since 2011 to ditch the idea of college and work toward their dreams. The fellows are paid $100,000 to skip formal education and fund their own careers at a time when rising student debts and traditional methods have marred the education system.
"There's been an incredible escalation in price without corresponding improvements in the product, and yet people still believe that college is just something that you have to do," Thiel told Newsweek in a report published Wednesday. "Whenever something is overvalued and intensely believed, that's a sign of a bubble."
His aim, with the fellowship, was to burst this bubble. But like any big idea, there are both hits and misses.
Eden Full Goh, who dropped out of Princeton to take Thiel's path, is one of the former. Education seemed to be getting in the way of Full Goh's dream to provide sustainable energy for millions across the developing world, so she took matters in her own hands.
"I had to fit into a rigid system that wasn't created for people like me," Full Goh said. "The required courses were slowing me down. I wanted to learn what I needed to develop my ideas and get them out there."
She is now the founder of SunSaluter, which manufactures a device that is capable of providing cheap solar energy and clean water to developing countries, and is distributed in 15 countries with a factory in India.
Paul Gu, who dropped out of Yale halfway through a degree in economics and computer science, had to change his plans along the way. He let go of his e-commerce idea in favor of an online lending platform called Upstart, which now employees 25 people and has over $6 million in funding, according to the Chronicle of Higher Education.
The fellowship, however, comes with its share of problems.
It may have a detrimental effect on people's personal lives as it can be lonely running a business while others your age are in college. While you're competing with a number of people and meeting great names from the industry, the lack of friends that you could have made on campus can be a deal-breaker for many young adults, according to John Marbach, who left the program midway.
Even Gu, who seems to be doing pretty well with the fellowship, warned: "You have to work pretty hard... most people would be better going to college."
© Copyright IBTimes 2022. All rights reserved.
FOLLOW MORE IBT NEWS ON THE BELOW CHANNELS