'The Simpsons' Predicted Coronavirus Outbreak 26 Years Ago, Fans Claim
KEY POINTS
Fans believe "The Simpsons" predicted the coronavirus outbreak in 1993
People are sharing photos and clips from that particular episode
As of late, a total of 361 people have died in China due to the deadly virus
"The Simpsons" has undoubtedly been one of the greatest shows on TV and the way it keeps on getting rave reviews from audiences as well as critics even after 30 years of its inception is really commendable. But once in a while, the show produces a gem of an episode that makes everyone realize that the makers possess the powers of predicting the future.
From the Ebola virus outbreak to faulty voting machines, the iconic show predicted many groundbreaking things when no one even thought that these things could happen in the near future and now it seems that one thing that they predicted in 1993 is coming true after a gap of 26 years.
Fans have set the social media ablaze by sharing some photos from an episode of "The Simpsons" that aired in 1993, which featured a storyline about a virus called Osaka Flu spreading through the city of Springfield.
Many people believe that the storyline of that particular episode is identical to how coronavirus is currently spreading like wildfire across the globe. The episode shows factory workers in Japan packing juicers into boxes. One of the workers, feeling a bit weak, says, "Please do not tell the supervisor I have the flu." He then coughs into the box and the boxes are then sent to the U.S.
As soon as the boxes arrive in the U.S., many people fall ill and the whole city of Springfiled goes into panic as the virus spreads through every household.
But there is a catch. The particular episode shows the virus coming from Japan whereas the coronavirus outbreak started in the city of Wuhan in China.
However, that has not stopped the fans from applauding the makers for their vision.
It is not the first time the "Simpsons" has made such kind of shocking predictions. During season nine in 1997, it predicted that a virus named Ebola will be taking over the world with deadly consequences. Fast forward to 2014, the first cases of the Ebola Virus were reported by the World Health Organization (WHO).
The makers even predicted the entire storyline of Todd Phillips' blockbuster hit "The Hangover" in 1999, but the movie came out in 2009.
Meanwhile, the death toll in China because of the deadly virus has climbed up to 361, according to recent reports. Health experts believe that the number will go higher in the coming days as the coronavirus crisis in China may be even worse than previously thought.
According to research published on Friday, nearly 76,000 people in the city of Wuhan – the epicenter of the disease – may already be infected. This figure is far greater than official estimates released by the Chinese government.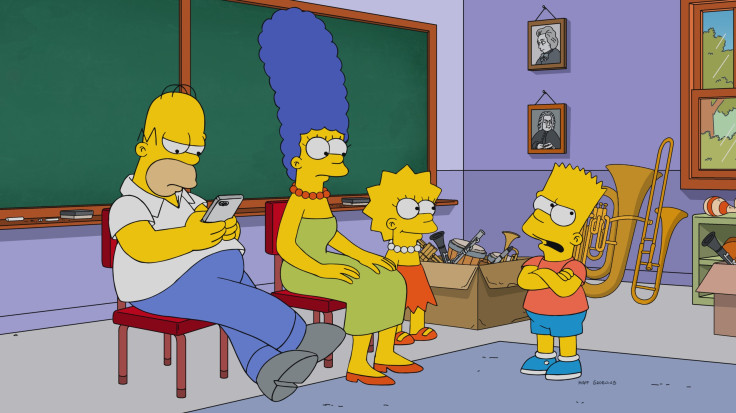 © Copyright IBTimes 2022. All rights reserved.
FOLLOW MORE IBT NEWS ON THE BELOW CHANNELS