'Sister Wives' Season 6 Spoilers: Kody Asks To Adopt Robyn's Kids In Episode 2, Reveals He Wants Another Baby [RECAP]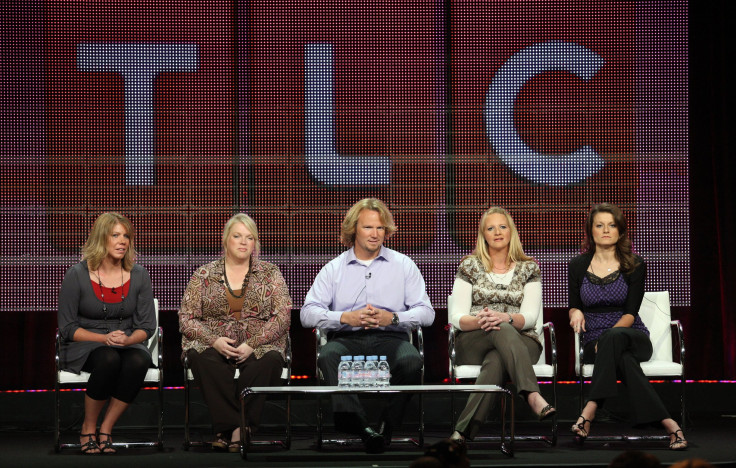 Kody had his plate full of family events during episode 2 of "Sister Wives." Daughter Madison was joining the LDS church, his son Hunter was competing in a state wrestling tournament and oh, yeah -- Dayton, Aurora and Breanna were about to learn they might be adopted by the Brown patriarch.
"So hopefully this crazy week of my life will go well," Kody says in the Season 6 confessional, adding he has to remind himself to be a "daddy" during this chaotic time, "not a warrior."
But before Robyn and Kody continued with the adoption process, the family sat down with Robyn's children (from her previous relationship) to explain to them the complicated -- and dare we say confusing -- situation of Kody becoming their legal guardian.
"The biggest challenge is trying to explain when you're married to each other that somebody got a divorce so that somebody else could get married so that we could do the adoption when we're already married," Kody attempts to sum up the puzzling predicament in a behind-the-scenes clip.
But luckily for the kids, it was the articulate sister wife Meri who got to explain clearly that Kody wanted to become their legal father.
"Now here's the $1 million question: Would you guys like me to adopt you?" Kody asks, only to have Robyn's eldest, Aurora, sprint into his arms with a hug.
"The fact that we're getting adopted is, like, awesome," Aurora says during a confessional. "I feel like I fit in here and stuff."
But adoption wasn't the only thing on Kody's mind during episode 2 -- so was having another baby! While discussing the possibility of Solomon getting his first haircut, Kody bargained with Robyn that he would allow his boy's flaxen locks to be snipped if she agreed to have another child with him.
"Deal?" he asks.
"I think so, yeah," Robyn giggles.
"Sister Wives" airs Sundays at 9 p.m. EDT on TLC.
© Copyright IBTimes 2022. All rights reserved.
FOLLOW MORE IBT NEWS ON THE BELOW CHANNELS