A Smartwatch for Hunters, Hikers and Hurrying Businessman? Suunto Traverse Alpha Review
This article uses affiliate links, which means if you purchase products through these links, we may earn a commission. Click here to see our
T&C
. For licensing please click
here
.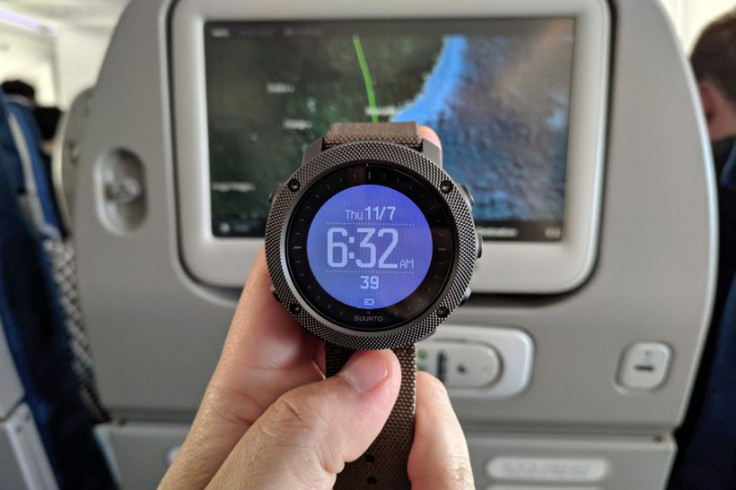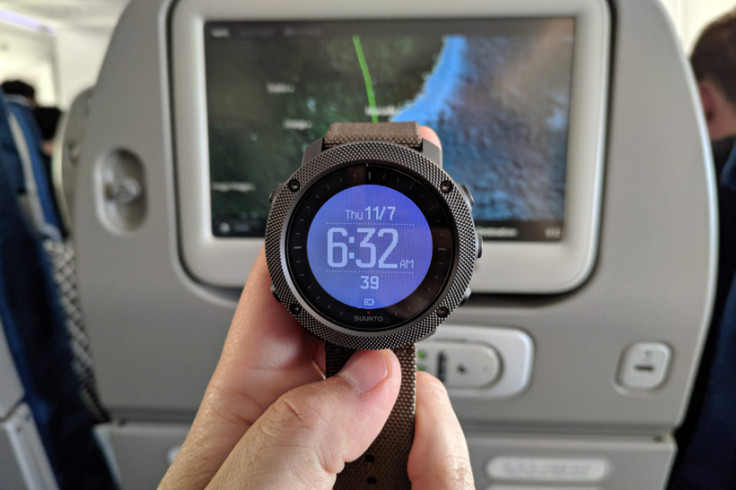 I have been on the hunt for the best smartwatch for a frequent traveler, and it has not been easy. Why? You might say: aren't there obvious choices like the Apple iWatch or Samsung Gear? The issue I have with most smartwatches on the market is that it either has too much functions and needs charging every other day, or it has long battery life, but is too limited in its functionality. There are only certain functions that a frequent traveler needs, and these are what I'm after: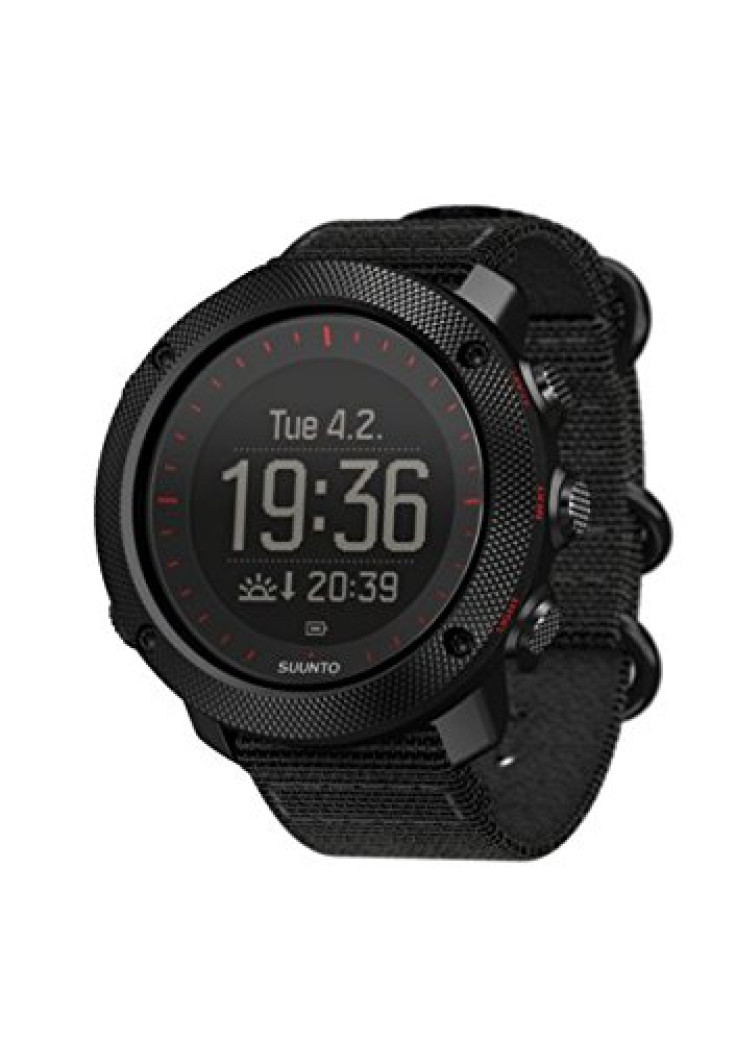 Photo from amazon.com
1. The ability to show at least two time zones simultaneously, as to make it easy to check time at home as well as not miss the transit flight
2. The ability to easily operate without charging for a week, for the convenience for not needing to charge one more gadget while being on the move
3. Some sort of night light so that I can keep an eye out on the time in dark flight cabins or unfamiliar night streets without needing to pull out the phone
4. Tough exterior that is durable on a journey where the unexpected can happen, and of course, having weather proof watch body and strap
5. Bonus: Some sort of GPS/navigation built in so that I won't look too much like a tourist while following directions to return to my hotel in an unfamiliar city
After much search, I've only found watches that fulfilled some of these conditions, but never all of them - until I came across the Suunto Traverse Alpha. With a business trip lined up to visit Jakarta Indonesia, I quickly took it along for the journey, to test out if it is truly my ideal travel Smartwatch.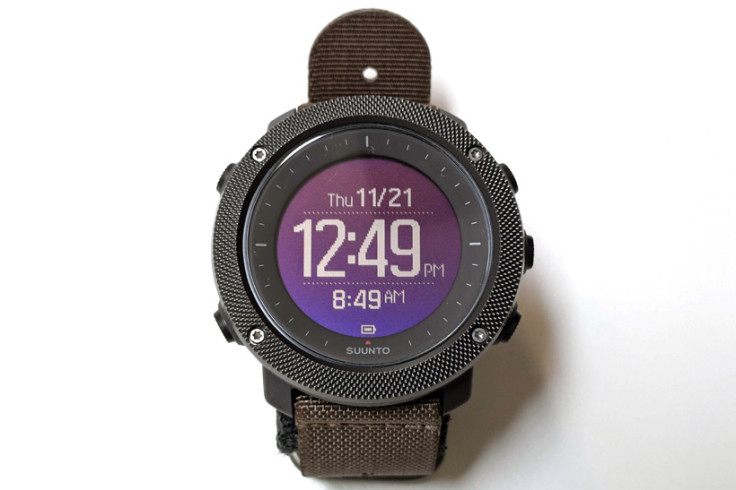 Simply Dual Time Zones
When you're moving from time zone to time zone, it becomes tedious to set your world clock. The Traverse Alpha's solution to this is to provide two times that can be adjusted independent of one another: one on the main display, and another in the toggled mini-display below. This was helpful when I transited in Kuala Lumpur and set the second time to make sure I catch the next flight, and easily adjusted the second time again after landing in Jakarta. There was no need to figure out what time zone I was in, but simply to find a local clock and to synchronize the second clock to it.
Long lasting on a single charge
What kept me from switching to smartwatches has always been the battery life. Sure it has a hi-res colored screen - but I never understood the appeal of a tiny colored screen. It's not like I'm going to watch a movie on it - and at the cost of a much more important aspect as battery life is unforgivable in a practicality sense.
With the Suunto, its display is a simple, no non-sense, but tasteful digital face design. It has a large dot-matrix LCD that displays up to three different information at once, and can be toggled by the hardware buttons - which I also prefer over the touch screen. Why would I be swiping at tiny screens, which again eats up precious battery life?
But don't call the Traverse watch boring, they spice it up where they can. I personally really like the built-in function to inverse the display colors when one felt like it, letting you have the option of white-on-black or black-on-white (Remember the time when Baby-G did this back in the days and stirred up a storm?).
On my 8 day business trip I can proudly say I did not need to take out my smartphone charging cable, not even once, and I still had a good 60% charge left on my way home.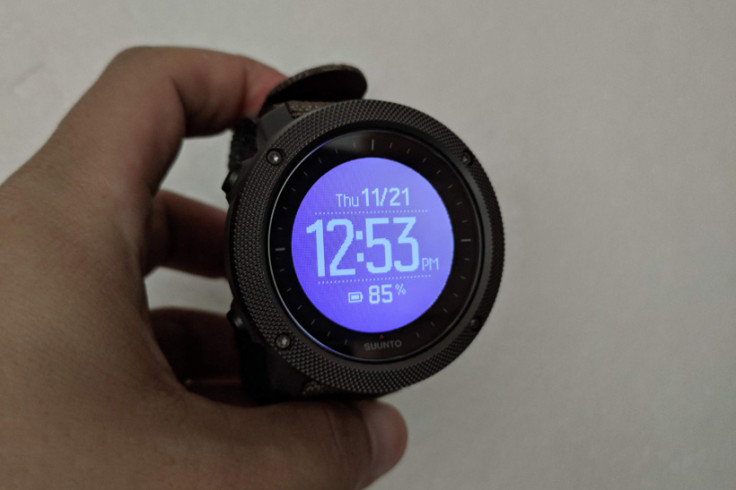 Backlight that's NOT on a timer
If you've been the owner of a G-Shock before, have you ever gotten annoyed about the involuntary 3 second Illuminator light that always seems to blare on a few seconds too long in dark spaces like the cinema? I have. And that's why the backlight on the Traverse Alpha speaks to me - it simply toggles on or off with a button.
I wish all watchmakers would just let their backlight toggle like this. Because there are times when I want the light to stay on, and other times when I want it to stay off. I rarely need the light to stay on for 3 seconds (Or even 1.5 seconds as the modern G-Shocks can be made to do). And having a watch that only have its backlight on only when I want and not a second longer means going even leaner in your battery usage.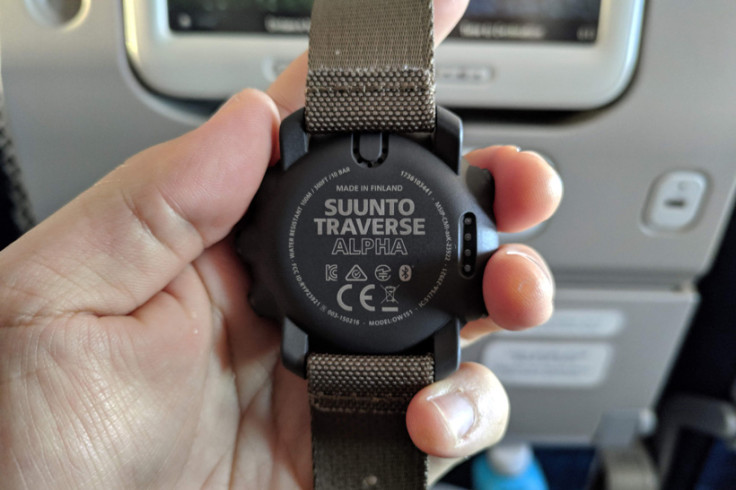 Tough, durable, but not heavy
When I'm on a trip carrying luggage, shouldering backpacks, and going from places to places, one of my fear in wearing delicate watches is for it to be bumped, scratched up, end up in the rain, or even get soaked and corroded in my own sweat - which sometimes proves to be the most destructive of them all (Just ask my late stainless steel Citizen Eco-drive that crumbled apart because of sweat alone). Going to South East Asia, sweat and rain was potentially the biggest adversary for the Traverse Alpha, but it stood the test with flying colors, and proved that it had a well thought-out design.
The watch glass did not get scratched up through all the transits and hotel rooms firstly because of the sapphire crystal glass that was scratch resistant from the regular bumps and scrapes; secondly because surrounding the glass is a knurled stainless steel ring that is more than capable to repel most accidental chips and cracks.
But the metal doesn't extend beyond the protective bezel (except perhaps the buttons) and this is in fact a good thing! Because the composite plastic casing (I suspect is ABS) that comes in contact with the skin is less reactive when it exposed to sweat, not to mention weighing much less than a stainless steel case.
The particular Traverse Alpha I have had the textile strap, which visually resembles NATO straps. I have heard from some users that it absorbs sweat, but it was not the case for me. Not even in the extreme humidity of Jakarta. The textile also gives me confidence that rust will never come into play, even if soaked for an extended time in sweat.
Navigation without a phone
There's nothing that screams "I'm a tourist!" louder than navigating around by foot on your phone with Google Maps opened up, which may not always be a good idea in South East Asian countries. That's why the bonus function for me with the Suunto Traverse is its GPS tracking functionality. Though originally intended for less urban applications (Hiking, fishing and hunting are the preset functions) I found the GPS tracking to be very useful for a bit of a wander away from my hotel. A mini map is plotted as I start walking around, which like bread crumbs allows me to follow and find my way back. It's easy, and most importantly less conspicuous than navigating with my phone.
Who is the Suunto Traverse Alpha for?
Though probably not intended for a traveling businessman, and meant more for someone more in the likes of Bear Grylls and other outdoor explorers in the middle of some wild terrain, the Suunto Traverse Alpha is surprisingly useful for a business traveler. With everything you want (long battery life, functionality and durability) and nothing you don't (anything battery draining that can't be turned off!), if you want a reliable and handy traveling smartwatch, the Suunto Traverse Alpha on my highly recommended list.
David is a tech enthusiast/writer who is often on the move and is on a mission to explore ways to make his overhaul flights more enjoyable. This is a contribution to an ongoing IBTimes review series on gadgets for Business Travellers.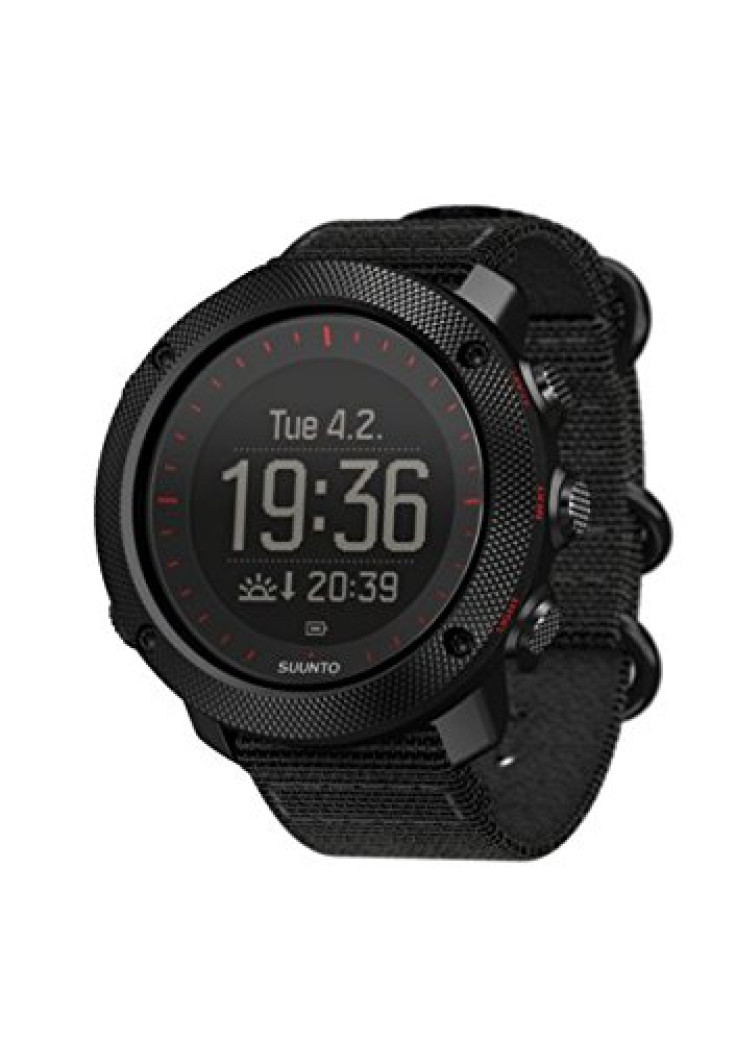 Photo from amazon.com
© Copyright IBTimes 2022. All rights reserved.
FOLLOW MORE IBT NEWS ON THE BELOW CHANNELS