Snap Hires Two New Business Execs Amid Growing Employee Dissatisfaction
Snap Inc. (SNAP) has seen its fair share of troubles in 2018, but the app maker made two new executive hires this week to assist the company's business operations. Jeremi Gorman will be the chief business officer, while Jared Grusd will serve as the chief strategy officer, according to CNBC.
Gorman comes over from Amazon, where she was the head of global ad sales. Amazon's ad business has grown significantly in recent years, becoming something of a competitor to market leaders Facebook and Google. Grusd, meanwhile, was once the CEO of the Huffington Post.
Both will simultaneously replace Imran Khan, Snap's former lead business executive. Khan left Snap in early September. Shares of Snap fell below $10 per share in September and have not rebounded.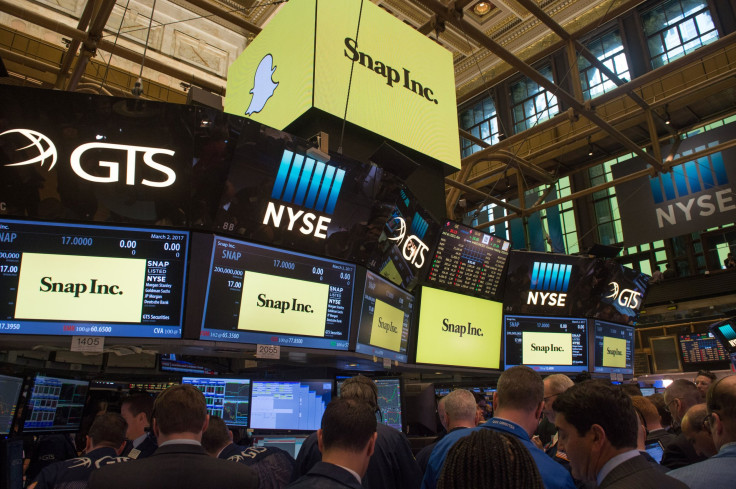 The two new hires were announced within hours of a report from Cheddar about increasing anxiety among Snap employees about the firm's future. An internal survey obtained by the business news network found that 40 percent of respondents said they did not plan to stay at Snap in the long term.
Snap conducted a similar survey earlier this year and only 29 percent said that at the time, per Cheddar.
Shares of Snap have dropped 70 percent since its peak in February. A recent complete redesign of the Snapchat app resulted in a loss of 3 million daily active users in the second quarter of the year.
Shares of Snap on Wednesday dropped 3.37 percent to close at $6.59.
CEO Evan Spiegel recently outlined plans to achieve profitability in 2019, but there are concerns about the company's cash resources.
Snapchat has fallen behind in the war against chief rival Facebook. Mark Zuckerberg's social network has applied popular Snapchat features like Stories to both its namesake app and Instagram and has added significantly more daily active users than Snapchat.
© Copyright IBTimes 2023. All rights reserved.