'SNL' Host Jerrod Carmichael Praised For Take On Will Smith Oscars Slap, Its Aftermath
KEY POINTS
Jerrod Carmichael addressed the Oscars slap in his "SNL" monologue without mentioning Will Smith or Chris Rock by name
Twitter users praised the comedian's witty monologue
Carmichael hosted the NBC comedy sketch show to promote his new HBO comedy special, "Rothaniel"
Jerrod Carmichael wants to put the Oscars slap and the conversation that has erupted from it behind him, and it appears the internet also agrees.
While making his "Saturday Night Live" hosting debut this weekend, the comedian addressed Will Smith's assault on Chris Rock at the 2022 Oscars and its aftermath during his monologue — without mentioning either person involved by name.
Viewers praised Carmichael for his monologue and his take on the incident, which has occupied headlines since last week's Academy Awards ceremony.
"Jerrod Carmichael, honestly, I've never heard of or seen you before. But I gotta tell you that your comedic senses are outstanding! Your deadpan delivery, mannerisms, facial expressions. All make what you do really funny and entertaining! Keep it up!" one person tweeted.
"This was the best monologue I can remember," another user wrote.
A third viewer agreed, writing, "[This is] definitely the best monologue the show has had in years. He knocked it out of the park tonight."
Carmichael began his monologue Saturday by saying, "I'm not going to talk about it. I want to be clear up top. I talked about it enough. Kept talking about it. Kept thinking about it. I don't want to talk about it. And you can't make me talk about it. But, I've got a question: Do you want to talk about it? Like aren't you sick of talking about it? Isn't it kind of crazy -- it feels like we've been talking about it for so long," according to Entertainment Tonight.
"This is going to really blow your minds. Can you believe that it's been six days? Six days! This happened a week ago," he added as the audience laughed.
The 34-year-old comedian then noted that for him, it seemed like the Oscars incident happened "a long, long time ago," specifically "between Jamiroquai and 9/11," rather than last Sunday.
Carmichael then went on to detail how his feelings about the altercation and the discussion surrounding it changed over the past several days.
"On Monday, it was exciting. I'm not going to lie. If this were Monday, you wouldn't be able to get me to shut up about it," he recalled. "Tuesday, still talking about it. A little less exciting because it stopped being about it on It started being about a lot of proxy arguments. ... By Wednesday I wanted to kill myself. But by Friday, by Friday, I made a vow to myself. I promised myself I would never, ever talk about it again."
Carmichael joked that he was only addressing the incident in his monologue because "SNL" producer Lorne Michaels "came into my dressing room. He was like, 'I think you need to talk about it.' He said, 'The nation needs to heal.'"
Carmichael hosted the NBC comedy sketch show to promote his new HBO comedy special, "Rothaniel," in which he publicly came out as gay for the first time.
"Rothaniel," which was taped in February at the Blue Note Jazz Club in New York City, featured stories of his family and his own coming out process, Variety reported.
Carmichael joked Saturday that he was "the least famous host" in the history of the NBC show, but that "if you're gay in New York, you get to host 'Saturday Night Live.'"
"Rothaniel" premiered Friday at 9 p.m. EDT on HBO. It is available to stream on HBO Max.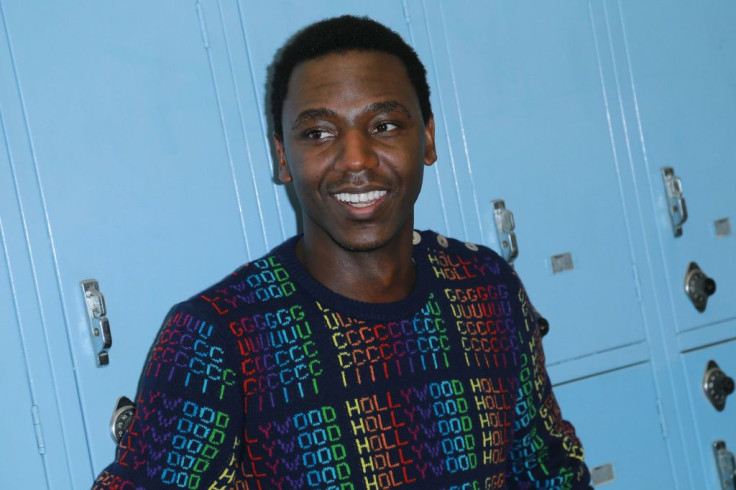 © Copyright IBTimes 2023. All rights reserved.