From Snooki To Korean Dramas, Streaming Services Offer A Lifeline For Niche Video Content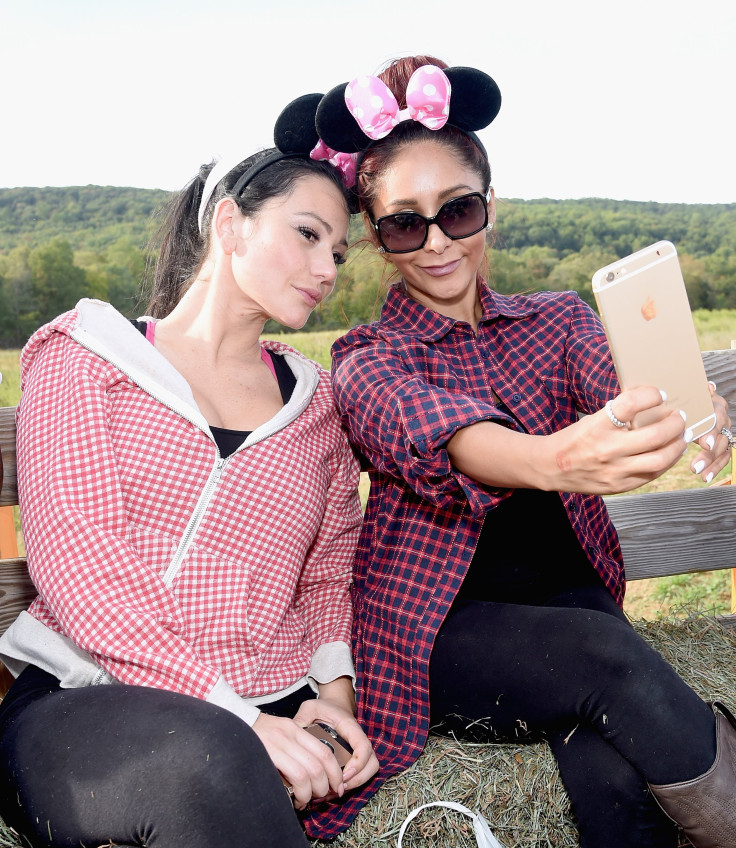 LOS ANGELES — This election year is all about special interests, but not the way you think. The explosion of "over-the-top" TV services, which stream video content over the internet, is ushering in a new era for niche programming. And this time, it might actually make money.
Or at least that's what veteran digital media executive Jay Samit said he's excited about. "There's giant stars with giant followings in niche markets, and now we have a way to reach them," Samit said Wednesday at a panel discussion here at the Digital Entertainment World expo.
Gone are the days when Dad, Mom and their 2.5 kids would sit down for prime-time network fare that was squarely within the Overton Window of mass-market appeal — that is, the range of ideas the public will accept. Now, we all have our own screens, and if there are enough people willing to devote their time and bandwidth to Korean dramas or streams of other people playing video games, why shouldn't a digital channel pop up to support that?
Streaming video services such as Netflix and Amazon Prime, which have expansive libraries of licensed and original content, are tapping into a profitable model for programming with a broader appeal. But there are also individual, more narrowly focused over-the-top services like Seeso, the recently launched comedy channel from NBCUniversal. And while plenty of new services are struggling to attract subscribers, let alone make money, they have the luxury of being able to cater to a much more customized and parsed audience — an attractive prospect for niche content providers with devoted fans but not enough broad support to broadcast indiscriminately to a national audience.
Samit, currently the CEO of SeaChange International, a video services firm that works with cable companies and content providers, said the rise of streaming services could make television look more like a newsstand, where general interest publications might be struggling but wine and home improvement magazines seem to keep getting thicker.
"Quilting monthly still sells," he said.
And Samit was hardly the only media pro at the event touting streaming's potential for niche content. Ross Levinsohn, a veteran tech and media executive and former Yahoo Inc. CEO, is a board member of online video site DramaFever, a New York-based company that focuses on streaming Korean dramas for an English-language audience. It has both a free, ad-supported tier and a subscription service, which Levinsohn said has paid dividends.
"[DramaFever] is going direct to consumers with a subscription," he said. "That's gone pretty well for them."
Levinsohn is also the executive chairman of Scout Media, a sports portal concentrating on college football recruiting — which is not even an afterthought to casual sports fans outside of the Sun Belt but is one of the most passionately followed areas of American sports by that core audience.
"You probably don't know this, but the biggest day in sports is National Signing Day," Levinsohn said.
He said Scout has converted what used to be a 100 percent text-based site to one where every piece of content contains video. And because that recruiting audience is so passionate and engages with that footage, it's working. Scout is posting videos of high school football players at practice — something that would never make sense on cable television — but there's a devoted fan base that can't get enough of that type of content, and including video makes it easier to monetize.
"Video is central to everything going on: best monetization, highest CPM [cost per thousand impressions] and the only subscription services that work," Levinsohn said. "Premium content matters more than ever today."
Brett Bouttier, the president of digital media company AwesomenessTV, which is a joint venture between DreamWorks Animation and Hearst Corp., is finding an underserved market in millennial moms.
"Where are they spending their time?" he asked in a one-on-one discussion with a reporter at the expo, "YouTube, Facebook. And they're in mommy groups. We noticed a lot of the same openings, patterns and behavioral trends that we noticed in teens before. Except there was one difference — there was an explosion in mom blogs. This could be even bigger, because moms really participated."
Awestruck, a division of AwesomenessTV, recently debuted a series starring Snooki and JWoww of MTV's "Jersey Shore," where many of these new moms first learned about T-shirt time and grenades. And now that bib time is more of a priority, the show conveniently airs on Verizon's Go90 mobile network, useful for a mom who can't always find a continuous block of time to sit in front of the TV. Bouttier said the show's been a big success so far.
"They're unlikely moms," he said. "And there's crafting."
FOR FREE to continue reading
✔️ Unlock the full content of International Business Times UK for free
offer available for a limited time only
✔️ Easily manage your Newsletters subscriptions and save your favourite articles
✔️ No payment method required
Already have an account? Log in
© Copyright IBTimes 2023. All rights reserved.