'Snowdrop' Actor Jung Hae-In Reacts To Jisoo, Ahn Bo-Hyun's Relationship: 'I'm Not Very Interested'
KEY POINTS
Jisoo and actor Jung Hae-in previously worked together in the drama "Snowdrop"
The BLACKPINK member and actor Ahn Bo-hyun were recently confirmed to be dating
Jung Hae-in was asked about the dating news at the premiere of his drama "D.P. 2"
South Korean actor Jung Hae-in briefly commented on the dating news between his "Snowdrop" co-star and leading lady Jisoo of BLACKPINK and actor Ahn Bo-hyun when he attended an interview for the premiere of the second season of his hit series "D.P."
Before his interview, news reports about BLACKPINK's Jisoo and Ahn Bo-hyun's relationship status made rounds online. When asked about his thoughts on the dating news, Jung said with a smile, "I also saw it through the entertainment news section of a web portal before this interview," per Soompi.
"I hope the two of them will continue their healthy and beautiful relationship. I didn't know they were dating," the 35-year-old actor added.
He shared that he was not very interested in dating news of celebrities. "I'm also a celebrity, but I'm not that interested in other people's relationships," he explained.
The dating news between Jisoo and Ahn Bo-hyun started when local media outlet Dispatch reported that the 28-year-old K-Pop idol and 35-year-old "See You In My 19th Life" star have been seeing each other since May of this year and hanging out near the former's residence in Yongsan district in Seoul, per Koreaboo.
Shortly after, the two South Korean stars' agencies, YG Entertainment and FN Entertainment, confirmed the news with similar statements.
"They are getting to know each other with positive feelings. We would be thankful if you look upon them with warmth," Jisoo's music label, YG, confirmed the news in a statement to Soompi.
Meanwhile, FN — Ahn's agency — released a similar statement, hoping that fans would welcome their relationship warmly.
In late July, "HaeSoo" fans celebrated the reunion of "Snowdrop" lead stars Jung Hae-in and Jisoo at the VIP premiere event for the maritime action movie "Smugglers."
Although many stars graced the event, it was the reunion of the "Snowdrop" co-stars that made the fans ecstatic.
Jung Hae-in and Jisoo starred in the 2021 South Korean drama as the lead characters Lim Soo-ho and Eun Yeong-ro, respectively.
Set in 1987, when South Korea was under a dictatorial government, "Snowdrop" centered on lovers who first met on a blind date, which Jung and Jisoo portrayed.
Jisoo is set to continue her group's "Born Pink" world tour in New Jersey, Las Vegas, San Francisco and Los Angeles until later this month.
Meanwhile, Jung Hae-in is back as Ahn Jun-ho in the second season of the action-packed series "D.P.," which premiered on Netflix on July 28.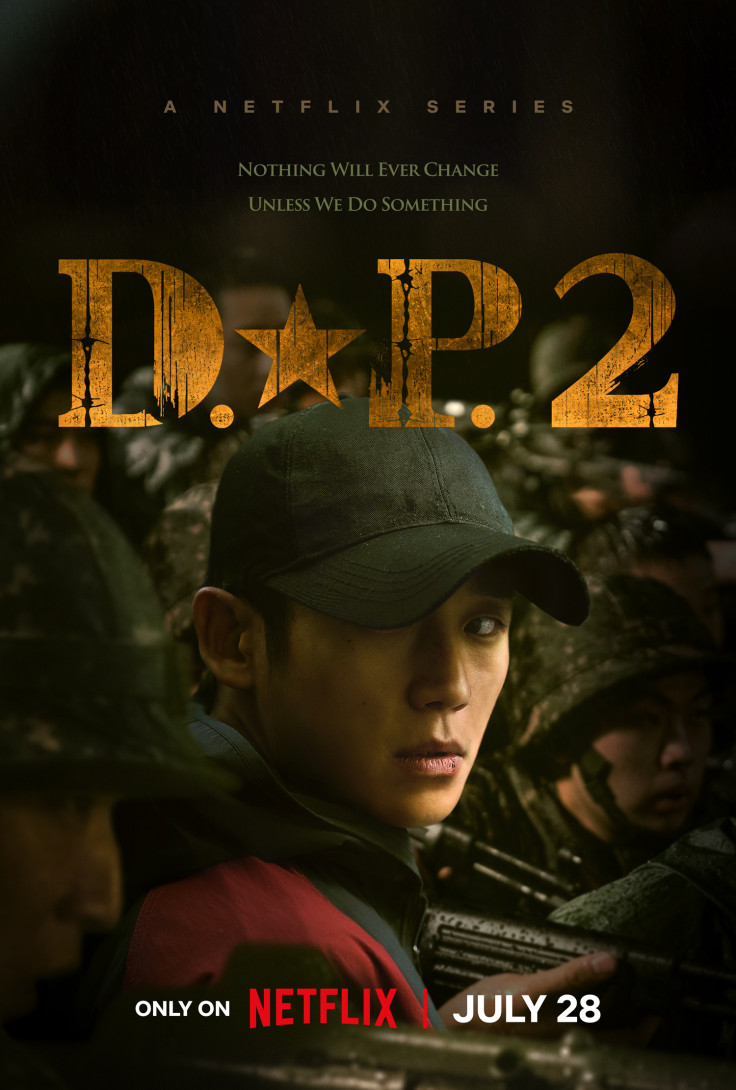 © Copyright IBTimes 2023. All rights reserved.