Soccer News 2014: MLS Decides On 2 Teams In NY And LA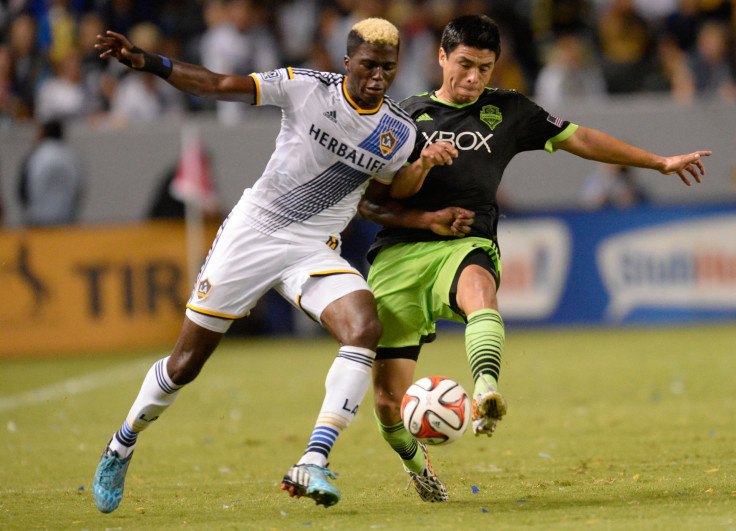 Major League Soccer's recent announcement to expand to 22 teams with the addition of a second team in Los Angeles starting in 2017 is a clear sign that the fledgling league seeks to own a strong presence in top media markets.
On Thursday, MLS unveiled Los Angeles Football Club with Peter Guber, Magic Johnson and Mia Hamm accounting for just a few of the 22 owners, in a $100 million deal to join the league. The decision to have a second soccer team in L.A., which already boasts a strong presence with the Galaxy, comes roughly 18 months after MLS announced a second team in New York with NYFC set to begin play in 2015 and compete with the Red Bulls.
While MLS will have four total teams in New York and Los Angeles, there are several major markets that lack even one team. The league has overlooked highly populated cities like Detroit, Phoenix, and St. Louis for increasing their presence in the two top media markets for two big reasons: television deals and rivalries.
"One benefit you have is an immediate rivalry when you have two teams in the same market," said Scott Bukstein, assistant director of the DeVos Sports Business Management program at University of Central Florida. "But I think what is imperative, regardless if you are in what's considered a big market or a smaller market, is creating and developing an authentic connection with the fanbase.
"Another reason you're seeing two teams in those markets is because those markets are also big markets with respect to television households. So when it comes time to negotiate a next round of a media rights deal, all of a sudden you have more people in those markets for watching MLS games."
But what about drawing fans to the games? Tim Strobel, a visiting professor at Ohio University from Universität Bayreuth in Germany, cautions against mimicking the European model of multiple major teams in one city.
"I think there is one big difference in European football compared to the situation of the MLS in North America," he said. "European football is dominating [in] at least in the top five markets -- England, Germany, Spain, Italy, and France. So, local rivalries and derbies belong to the history and tradition of the European football leagues. For some fans, it is even more important to win this local derby than being able to compete for championship."
It can be a challenge to support two teams in one city for even more established American sports. Los Angeles struggled to draw fans to NFL games with the Raiders and Rams relocating in 1995. It was a brutal loss for the city, and in a country where American football reigns supreme. A major reason for the departure of the Raiders and Rams was a lack of a state-of-the-art stadium with luxury boxes. The Galaxy opened their new home stadium in 2003, but there had never been any major problems drawing fans. In the team's inaugural game in 1996, nearly 70,000 showed up to the Rose Bowl.
Meanwhile, soccer-specific stadiums don't guarantee sustained strong attendance. In 2013, the Galaxy saw a 4.25 percent dip in average attendance (22,152) from 2012 figures (23,136). Meanwhile, the Red Bulls, who play in a stadium that opened in 2010, finished eighth (19,461) in attendance in 2013.
"A sports club needs a solid fan base, because spectators and fans are at the core of every economic activity in sport marketing," said Strobel. "Sold-out arenas, emotional and fantastic atmospheres will attract sponsors and media. No sponsor will be interested to present its products or services to a nearly empty stadium and a small fanbase. The same is true for the media. So, I think that the MLS has to be very careful and spend a lot of effort on developing the brand identities of those new clubs in order to develop rivals towards the existing club brands.
"Maybe the approach mentioned that the 'future' customers get involved from the beginning on by deciding upon the colors, the logo … is very promising in that regard. The better they involve the customers from the beginning on the more identified they will become and consequently turn from 'customers' to 'fans.'"
LAFC represents the second go-around for Los Angeles to support two teams. Chivas USA, a team that shared the StubHub Center with the Galaxy, folded in 2014 after about 10 years. The club never seemed to gain significant traction with the city's large Mexican population, its target demographic.
This time, MLS says it plans to get it right in Los Angeles with LAFC expected to have its own soccer-specific stadium, and by appealing to a broad range of fans. "This is a new strategy for Los Angeles and Southern California," said MLS Commissioner Don Garber. "We're not looking for a team that will only be relevant to one particular member of the community."
© Copyright IBTimes 2023. All rights reserved.