Family Still Matters: CEOs Who Support America's Most Important Institution
Because America and capitalism depend on the strength, health and future of families.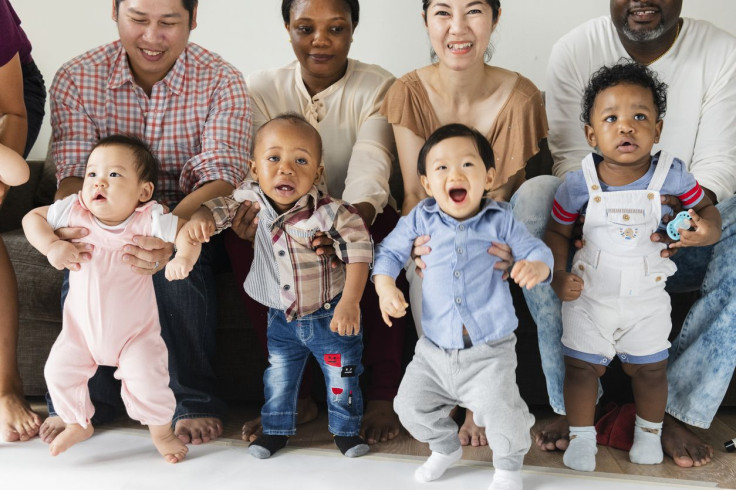 Last year when we first set out to honor the family as an integral part of capitalism and those who practice it the way it was intended -- by helping people to be the best they can be -- we knew we were onto something.
But something happened that we didn't necessarily expect.
It turned out to be one of our most-read articles of the year. Wow! We truly believed in the potential of the article when we wrote it, but we were happily surprised that it ranked so high.
Maybe we shouldn't have been. Because it's no secret that capitalism done right and respect for the family are inseparable. And a free economic system that is not completely dependent upon government support works only when the family support system is alive and well. So, companies that support family are crucial to the survival of capitalism. And apparently our business-savvy readers totally understand that.
But as we said last year, don't just take our word for it. One of the basic tenets of Marxism is that in a communist society, the family must be abolished because it is one of the biggest proponents of capitalism -- the system that communism aims to rid the world of.
Most people are aware of the communistic aim to rid the world of private property, but few are aware of its disdain for this other institution: family. Marxists believe the nuclear family acts as a unit of consumption and teaches us to accept hierarchy -- another totally human trait they don't like. And it also promotes passing down private property to children, something they believe produced class inequality.
Writes Karl Marx in his famous manifesto, "On what foundation is the present family, the bourgeois family, based? On capital, on private gain. In its completely developed form, this family exists only among the bourgeoisie. The bourgeois family will vanish as a matter of course when its complement vanishes, and both will vanish with the vanishing of capital."
Of course, we at IBT's Social Capital are fighting the good fight to make sure this never happens. We need capitalism to continue to help the world grow and prosper in order to create the greatest good for the greatest number, and we need families in order to have capitalism.
Any companies that do not get that -- really do not get capitalism.
We need capitalists who respect people, and you cannot do that without respecting the most important human institution the world has ever known: family.
So, this month once again we honor those CEOs and companies that are doing their part to not just endorse and support the family, but to actively engage and strengthen those families and the institution itself.
Jasmine Jirele, Allianz Life Insurance Company
Allianz Life Insurance Company of North America promotes itself to customers as providing peace of mind through the financial security of annuities and life insurance products. But what recommended the company to us for this Social Capital section is its commitment to providing peace of mind to its employees in their family life – and extending that from the individual employee to the employee's family. Part of respecting their families is helping employees with their worries and concerns for their families, and Allianz Life bends over backward to make that happen.
"Our values-based culture empowers employees to do the right thing to support our customers, our business partners, and our community," says Walter White, whom we honored last year as Allianz Life CEO. "Our focus is helping our customers secure their future, and this recognition is validation of our strong ethical foundation that enables us to fulfill this mission."
Although the company's top leadership undergoes the periodic changes that may be expected in large organizations, the CEO always brings a clear understanding of Allianz Life's corporate culture. White, who retired as CEO at the end of last year and is staying with the company as a director, served as Allianz Life's chief administrative officer, leading Operations, IT, Compliance, Suitability and the Central Project Office before assuming his position as CEO. And Jasmine Jirele, who's been at the helm since January, previously served as Allianz Life's chief growth officer since 2018, where she was responsible for defining the company's growth strategy, including its expansion into new markets, and leading product innovation, marketing, communications, Allianz Ventures and enterprise agile.
A true Social Capital CEO, Jasmine says, "Work is only one part of life for our employees, and we know that. What we have found is that when we give employees space, flexibility and resources to manage their whole lives, it translates to happier, more engaged employees. But we also know it's more than just implementing the policies. It only truly works when it is represented in the actions and behaviors of all of us – particularly leaders – in respecting time, priorities and boundaries. Employees are their best when they have balance in their lives and care for themselves and their families first."
A hybrid work and flexible schedules as well as onsite daycare, health clinic, and health club facilities are employee favorites among a comprehensive list of Allianz's benefits. Parental and adoption leave is also an important policy, and feedback highlights how much it is appreciated. And Allianz's financial and employee assistance programs allow its employees and their families access to several additional programs and services that help them in many aspects of life.
"We know the past few years have been challenging for our employees and we have paid particular attention to the mental health of both employees and their families," Jasmine tells us. In furtherance of that, Allianz this year launched its "Learn to Live" resource for mental health, providing employees and their family members (age 13 and older) access to self-paced online programs and resources for stress, anxiety, depression, insomnia, substance abuse and more at no cost to employees or family member.
"Additionally, as part of our Employee Assistance Program, we announced that all employees are able to access eight free counseling sessions to help with work/life balance, legal guidance, or financial management."
Recognizing the importance of family and committed to Allianz Life's family-friendly culture as part of a successful business, Jasmine is leading in what we feel is the spirit of Social Capital.
Joe Ucuzoglu, Deloitte US
This huge company has a giant heart for families, and a whole lot of other human concerns, and its altruistic-minded CEO has a whole lot to do with it.
Deloitte US is a member of one of the world's largest professional services organizations, which provides audit, advisory, tax and consulting services. In other words, it is pretty big! And so often, we identify these giant corporations with having a less-than-caring approach to their employee's personal lives.
Yet year after year, Deloitte has been honored by family-focused publications like Working Mother and Parenting as a top company to work at. That's because it offers an incredibly vast and generous family-friendly culture that runs that reaches into so many levels of the work environment, from alternative schedules and remote jobs to an incredible maternity leave program that provides 16 weeks off to bond with a birthed or adopted child, as well as a similar benefit to care for a seriously ill child. Generous adoption and surrogacy programs offer employees up to $50,000 reimbursement of expenses.
Deloitte also provides an emergency back-up dependent care program if regular childcare is unavailable that covers infants through teenage children for up to 30 days per year.
Add to that an accepting attitude of personal family issues and concerns that makes it abundantly clear that your family is the most important part of your life, and they want to do everything they can to support that.
Why do business this way? Well, if there is one big reason for it, it's the deeply devoted beliefs of its CEO who believes wholeheartedly in our Social Capital approach to doing business.
"If we embrace the obligation to serve a broad cross-section of constituents, we do right by our employees, we do right by the communities where we live and work. By virtue of doing right by those constituents, profits will be an outcome, not the initial or primary objective," declares CEO Joe Ucuzoglu, "They're a natural long-term outcome."
All in all, it comes back to his belief, and ours, that people are the point of profits and not the other way around. And he believes wholeheartedly, like we do, that this philosophy is authentic, effective and will win out over archaic bottom-line thinking.
"On one end, there's some skepticism as to whether this is virtue signaling," explains Joe. "On the other end, there's some lingering debate about whether this broader focus on stakeholders detracts from shareholder returns. If you cut through all the noise, what we're seeing is actually a huge convergence of interests. This is core to sustaining a vibrant capitalist system. If you take a long-term view, the only way that you're going to deliver sustainable shareholder returns is to take really good care of all of those constituents."
We couldn't agree more Joe. And welcome to the movement.
Antonio Neri, Hewlett Packard Enterprise Company
Hewlett Packard Enterprise provides technology solutions that help customers rebuild and reshape their business and operational models in order to increase performance. But it's for how it helps families with its operational model and performance that we are honoring it.
With the company's whopping 26-week paid parental leave program and up to 36 months to transition back to full-time after a child is born, it's no wonder employees are big fans. HPE's incredibly family-friendly policy pays 100% of an employees' salary and is available to both mothers and fathers. The company even allows new parents to work part time for up to three years afterward as they transition back to work. That's how much the company values its employees and their dedication to their families.
It's the kind of thing that dreams are made of for new parents, but it's an everyday reality for the more than 60,000 HPE employees that is just one part of their "Work That Fits Your Life" program initiative designed to enrich the personal wellbeing and work-life balance of their employees through workplace flexibility, family leave and very helpful return to work options.
Any employee who has been at HPE for a year is eligible for the leave, which can be taken at any time within the first 12 months after the birth or adoption of a child.
Then, when the parent is ready to return, HPE's "Parental Transition Support" offers a flexible work arrangement policy that allows new parents the opportunity -- as mentioned above -- to work part time for up to 36 months after their child's arrival. That's three years of family flexibility!
Another big family favorite is "Wellness Fridays," which allows employees to leave work three hours early one Friday a month, plus something called "Career Reboot," which offers job opportunities and training for employees who may have been forced to put their careers on hold for a while to raise a child.
And for HPE's CEO Antonio Neri, all of it is part of an overall respect and push for inclusivity for all employees.
"At Hewlett Packard Enterprise, we are only as successful as our people," says Neri. "That's why we put them first and care so deeply about fostering a workplace that is unconditionally inclusive, extending all team members an equal opportunity to succeed with a sense of belonging."
Chris Todd, UKG
"If work is your No. 1 priority, you've got your priorities mixed up. Your No. 1 priority should always be family." This is the belief – long held and oft reiterated -- of Aron Ain, whom we honored last year as CEO and chairman of Ultimate Kronos Group. Now, the company continues that culture under the leadership of new CEO, Chris Todd.
"Everyone has a different purpose. My No. 1 job as CEO is to help create opportunities for U Krewers (our employees) so they can fulfill that purpose, whether that's inside or outside of work," Chris says. He believes that employees who are happy and inspired create a positive butterfly effect that starts with the customers and reverberates beyond work to help those employees improve the lives of their families, friends, and those in need. "The thought of this butterfly effect originating from our 15,000 employees is what gets me out of bed each morning."
Many businesses proudly proclaim the "family atmosphere" they strive to create in their workplaces. But often, that refers to a congenial atmosphere at work. Ultimate Software, whose tagline was "People first," brought to its merger with Kronos an exemplary record of proving its regard for its employees' "whole life" with perks for their families. The merged entity, Ultimate Kronos Group, has a similar tagline: "Our Purpose is People," and earned recognition from Great Places to Work for committing to no layoffs during the pandemic, adding more employees, investing more into its employee benefits and continuing its philanthropic efforts.
But as the old adage says, "Charity begins at home." UKG lives this, extending its caring into the homes and families of its employees.
The extensive list of benefits UKG offers its employees includes many items that are found at other companies as well. But, under Ain's leadership, the sheer volume of benefits takes it to a rarefied level. UKG purposely strives to be one of the world's greatest people companies, and we honor it as a leader in Social Capital.
Proudly referring to the company's tagline mentioned above, Chris says that tagline works so well because of the duality of it. "If we do a really great job servicing our customers' people, we can do great things for our own people -- and that naturally extends to their families and communities around the world where we live and work." That's a Social Capital attitude, and we couldn't have said it better ourselves.
Chris notes that UKG's benefits program aligns with the company's purpose, culture values and business strategy, and credits the HR team for doing an excellent job of identifying and implementing programs that impact people across various stages of life.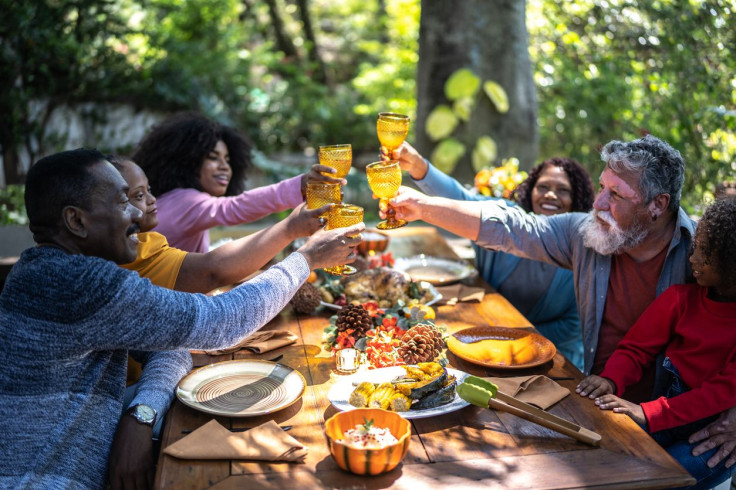 "Our family-friendly benefits align with this stage-of-life focus," Chris says. These include fertility-treatment coverage and adoption financial benefits for those looking to start a family, a UKG Kids stipend to help cover the cost of extracurricular activities, free Tutor.com access for children of employees, and virtual exercise and wellness classes, including family yoga.
"One of my favorite family-focused benefits is our global UKG Scholarship Program, which awards 30 different scholarships for dependents of employees attending college or university." UKG extended this program in 2022, adding 10 new scholarships directly tied to its employee resource groups to recognize and reward students who demonstrate a drive to support belonging, diversity, equity, and inclusion.
Chris also points to the PeopleInspired Giving Foundation, a 501(c)(3) dedicated to providing financial assistance to UKG employees and their families who are physically, economically, emotionally, or otherwise adversely impacted by tragedy. "Many U Krewers around the world have thankfully used this foundation to receive financial support during trying times."
Penny Pennington, Edward Jones
Edward Jones has been known for tempering long work hours with rewards that help employees relax and have fun – with family.
"Family is so tied to an individual's well-being," Penny told us in an exclusive interview last year, sharing her personal experience. "I'm happy when my family is happy. And when they're healthy and their well-being is in place and they're thriving, I'm able to do two things: I'm able to come to work better [and] … I'm not worried about them. My emotions can go to being the best that I can be at work."
The positive reviews we cited last year from job site Glassdoor by Edward Jones employees supports that reputation: "They very much value their employees. Maternity leave and time off is amazing." "Flexible working schedule, manage your own time." "Edward Jones is a fantastic place to work. The value associates and listen and respond to feedback to improve. As a LP they don't have to make decisions with shareholders in mind and can lead the business in a way that best fits the client AND associate."
Putting this philosophy into practice has earned Edward Jones a designation as a "Best Place to Work" and recognition here – last year and again this year -- for contributing to the Social Capital movement.
"I've found in my own personal and professional life that when I'm at my best in my purpose-driven work that I do at Edward Jones, that when I go home to my family, I'm teaching them values that are really, really important to the rest of their lives," Penny shares. "I have two adult daughters and my children both say, 'It was so important for me to see you doing something that you loved, that was making a difference for other people, and that showed us that that's the sort of thing that we should want to do.' And that makes for a healthy life."
That attitude continues to underscore Penny's leadership. "We recognize that the foundation of our success is our people. That includes the people we serve, the people we serve alongside, and the people who support us at home," she says. "Having the love and encouragement that our families provide is important to everything we do – our associates' families are, by extension, a part of the Edward Jones family. The pandemic served as an opportunity for many people to re-evaluate what's most important to them, and for a lot of people, family is more important than it's ever been."
Among the benefits Penny cites is a parental leave program she calls out as outstanding – it includes 16 weeks of full salary for primary caregivers and two weeks for secondary caregivers, and particularly noteworthy is the fact that using this leave doesn't impact the employee's vacation time at all.
Edward Jones also has a generous sick leave policy that allows associates to use it to care for sick family members, not just for an illness of their own. The newly instituted flexible work model in the company's home office locations preserves choice for most associates around where and when they work, allowing people the flexibility to integrate work with family time. And the enhanced wellness program offerings now include increased wellness seminars and enhanced mental health resources, to help associates be their best and live their lives to the fullest.
"Those are just a few of our most family-friendly benefits," Penny says, emphasizing the importance she and the company place on that area. And she eagerly brings up a notable, decades-long company tradition and event for Edward Jones's financial advisors: a multi-day summer regional meeting for each of the company's 313 regions across North America.
Admittedly not a benefit in the usual sense of the term, "The experience is part pep rally, part business meeting, and part family reunion," Penny says, "because families are included in everything we do. The multi-generational opportunity to bond with and learn alongside one another is a hallmark of our culture."
And that's a Social Capital value of the first order.
Jim Goodnight, SAS
As we revealed last year when we honored SAS for its family values the first time, the culture of SAS honors the importance of family, work/life balance and enjoyment of the workplace, and its amazingly extensive and varied menu of perks for employees serves as constant affirmation of how much they are valued at this software analytics company.
And they return that favor to the company with their loyalty. SAS's turnover rate is one-tenth of the industry average of above 20%. With the cost of turnover a tremendous financial loss to businesses, those statistics alone are concrete proof of the value of Social Capital. SAS is committed to helping employees, their families and retirees achieve balance in their lives by providing problem-solving, coaching, resources and referrals, and educational programs.
So, it is no wonder why ultra-practical CEO Jim Goodnight says the policies make estimable business sense as well. "My chief assets drive out the gate every day," says Goodnight. "My job is to make sure they come back."
And they do. The SAS employee sticks around for 10 years, and about 300 employees have worked 25 or more.
A few of their most-loved perks include generous vacation and volunteer time off. SAS starts you out with three weeks of vacation, plus an extra week off for winter break at the end of each year so you have plenty of time to celebrate with your family. Unlimited sick days, paid maternity and paternity leave plus adoption assistance and tuition assistance add to the overall appeal.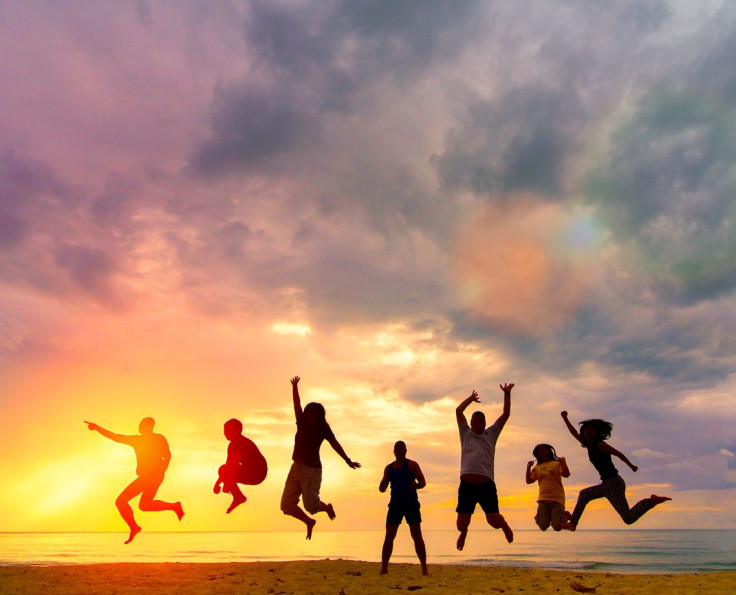 But that's not all -- not by a long shot. College-bound kids of employees at this analytics software company can take advantage of a scholarship program. The campus is home to a healthcare center and a recreation and fitness facility -- including family swim days and virtual interactive kid-friendly events. It even has a summer camp for school-age children. A work/life center offers resources and counseling on topics like parenting teens. Subsidized childcare and elder care round out the family-friendly perks.
SAS provides innovative software and service to empower its customers to transform data into intelligence, and its founder, Jim Goodnight, was one of the first business leaders to practice what we are now spotlighting as Social Capital, since co-founding the company back in 1976. Goodnight believes that "what makes my organization work are the new ideas that come out of my employees' brains," and, operating from that conviction, he both respects his employees and cares about their happiness.
He consistently nurtures SAS's corporate culture of trust, believing that workers who consistently respect the organization's management will put forth their greatest commitment and contribution. And it is not a top-down approach to running the company, as feedback is solicited from employees to ensure SAS maintains that high level of trust -- and also on how they are being treated as human beings.
Building into the corporate leadership this regard for people as people, only those who demonstrate a natural inclination to support and help people are considered for any management position. In fact, SAS operates from the belief that the primary responsibility of its leaders is to facilitate the career success of other employees, not their own.
That is about as Social Capital-esque as you can get.
Tim Ryan, PricewaterhouseCoopers
PricewaterhouseCoopers demonstrates its care for family in its comprehensive, flexible and competitive employee benefits program. It provides access to programs that can be tailored to meet the personal health and financial well-being needs of its partners, staff and, notably, their families. It also provides resources and programs to help staff pursue their professional goals and support their personal and family needs.
U.S. Chair and Senior Partner Tim Ryan is responsible for the setting the strategy and the tone on quality as well as leading the culture for the firm's 55,000 employees and partners.
In that spirit, he shares, "I am so proud to announce that PwC is launching a reimagined people experience, called My+, that is centered around choice and flexibility, and tailor-made to further support development, well-being, purpose and personal ambitions. It's our biggest and boldest reimagination of our people experience, and over the next three years, we'll invest $2.4B to bring this personalized experience to life. My+ will provide our people the power to build personalized careers, from choosing the types of assignments they work on, to the hours they work, to where they work and the benefits they need. Our commitment, the largest in professional services to date, lays the foundation for a future where our people can make customer-like choices, supported by consumer-grade technology, to build a personalized career experience at every stage of their life."
It's a first-of-its-kind people strategy that recognizes a fundamental workforce shift that extends beyond the conversations about whether people work in-office, remote or in a hybrid arrangement. "People are seeking opportunities that allow them to live their lives how they want to, including meeting the needs of their families" among other needs, Tim says.
Many of the employee benefits PwC has introduced in recent years aim specifically to support the family of the employee, and in the first year of the My+ transformation, the company is expanding parental leave for all parents from eight to 12 weeks, giving them additional time to bond with their newborn, newly adopted or foster care child. PwC also offers a two-week pre-birth benefit and a six-week post-birth disability benefit, which, when combined with the company's paid parental leave, allows birthing parents 20 weeks of paid leave.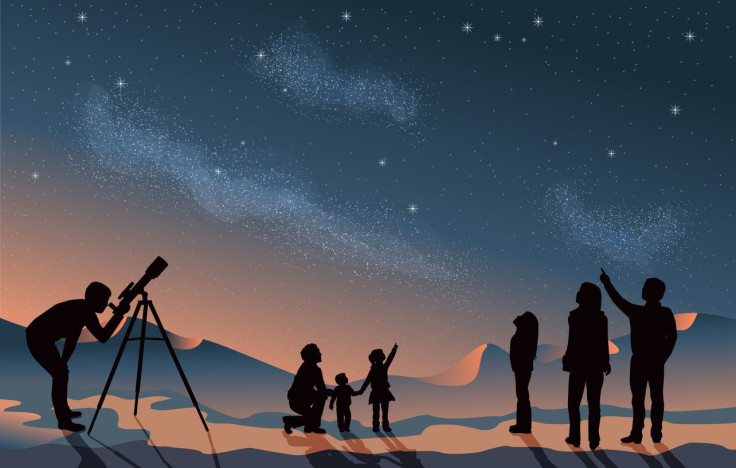 Additional family-focused support includes access to emergency childcare backup centers, care reimbursements up to $2,000 annually and discounts on nanny and tutoring services; and in the very hot area of mental health, PwC continues to offer mental health resources and sessions to its people and their families at no cost, including access to free mental health coaching, therapy sessions, meditation resources and more.
Certainly, PwC's care for employees is evidenced in a veritable cornucopia of benefits and corporate culture enhancements, but for the scope of its support for family -- which extends to infertility, donor, freezing and surrogacy services – we are shining this month's Social Capital "family friendly" spotlight on PwC and Tim Ryan.
Chuck Robbins, Cisco
As the pandemic began easing, Cisco CEO Chuck Robbins expressed his belief that a new era was upon us in which business leaders would need to be more understanding of individual employees' needs, and that could not simply be a momentary trend.
"If we've learned anything over the last 18 months, it's that you have to be empathetic to the person's individual circumstances, and I don't think that's going to change," Robbins says.
And he has put his policies where his mouth is.
"We champion every family," the company proudly declares. "Every family has a unique story -- and we have benefits to support them all."
Let's start with paid time off to bond with a new child that is not dependent on gender but on the employee's care-giving role. Even grandparents are eligible if they are the primary caretaker for the child.
It's what Cisco calls "Our People Deal," and rather than a cookie-cutter approach, the amount of time off depends on whether the employee functions in a main or supporting caregiver role. The company provides a minimum of 13 weeks of paid time off for the main caregiver, although it may be longer. For a supporting caregiver, the company provides four paid weeks, to be taken within the first six months of the child's birth or adoption. Even Cisco grandparents can take up to three paid days off within one year of the arrival of a new grandchild.
Then there is $20,000 in financial assistance for adoption and surrogacy per child, and up to US$50,000 for family-planning expenses.
Support for parents of children with developmental disabilities comes through Rethink, a program to support Cisco parents of children with learning, social or behavioral challenges, or a developmental disability such as autism, Down syndrome or ADHD.
But the company's support of families doesn't stop there but continues throughout the life process with on-site children's learning centers. And back-up caregiver support available at affordable rates for children and adults.
Cisco also offers support for employees caring for a loved one who has suffered an accident or health issue, and for employees who are assisting aging relatives.
You say it's your birthday? All employees can take a paid day off within 10 days of their birthday to celebrate with their loved one.
Finally, Cisco's Critical Time Off (CTO) programs allow employees dealing with a death, illness or a natural disaster in their family to take care of the business of their families, allowing them to take time off at full pay -- without using their regular paid time off. And this benefit is extended to help "family," which is defined as anyone that employee "might rely on or who rely on them -- so they can be there for the people closest to them."
Sounds like a pretty good understanding of the value of family, but let's leave it to them to say it succinctly. Which they did: "We understand that our employees are also parents, colleagues and community members," proudly declares the company on its website. "We make it easier for our people to support and help the people they love."
© Copyright IBTimes 2023. All rights reserved.