Social Media Platform Tumblr Allows Nudity, Changes User Guidelines To Grow Audience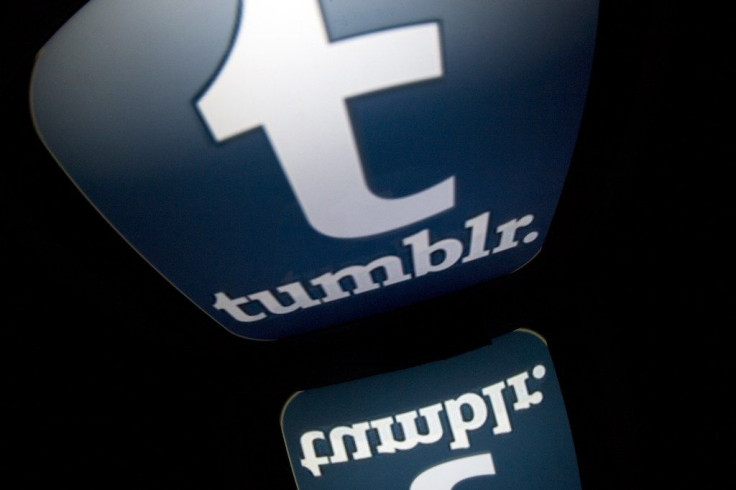 Social-media site Tumblr changed its guidelines on Tuesday to allow nudity.
The company still bans sexually explicit content. Tumblr banned all forms of nudity in 2018 after it was purchased by Verizon, which has since sold the company to Wordpress.com owner Automattic.
"We now welcome a broader range of expression, creativity, and art on Tumblr, including content depicting the human form (yes, that includes the naked human form)," the company said in a statement.
Before Tuesday, Tumblr had banned NSFW content, including "female-presenting nipples" and other content featuring genitals or explicit sexual acts. Content that included nudity for "Certain types of artistic, educational, newsworthy, or political content featuring nudity" was considered acceptable.
Tumblr was founded in 2007 by David Karp, and the website has maintained a reputation as being free-flowing in its content and a safe space for online communities. Tumblr was originally not opposed to the posting of graphic sexual content.
At the height of its popularity, Tumblr received three billion unique site views monthly and was popular among artists, musicians and social media stars. The site was sold in 2013 to Yahoo for $1.1 billion and became a part of Verizon when it acquired Yahoo in 2017. In 2018 Tumblr changed its community guidelines, causing a mass exodus from the platform.
A 2017 study of Yahoo data from 2015 revealed that over 100,000 content creators on Tumblr were creating and sharing sexually explicit content, and 30 million users were viewing that content. Tumblr was praised as an anonymous space for people to engage in LGBTQ+ content and community and experiment with their sexuality.
Tumblr CEO at the time, Jeff D'Onofrio, defended the decision in 2018, writing that "there are no shortage of sites on the internet that feature adult content."
Tumblr lost over 30 percent of its page views, roughly 151 million, after banning explicit content, and in 2019 the site sold to Automattic for $3 million.
Automattic CEO Matt Mullenweg posted that it's now legally and financially prohibitive for Tumblr to allow sexually explicit content.
© Copyright IBTimes 2023. All rights reserved.
FOLLOW MORE IBT NEWS ON THE BELOW CHANNELS